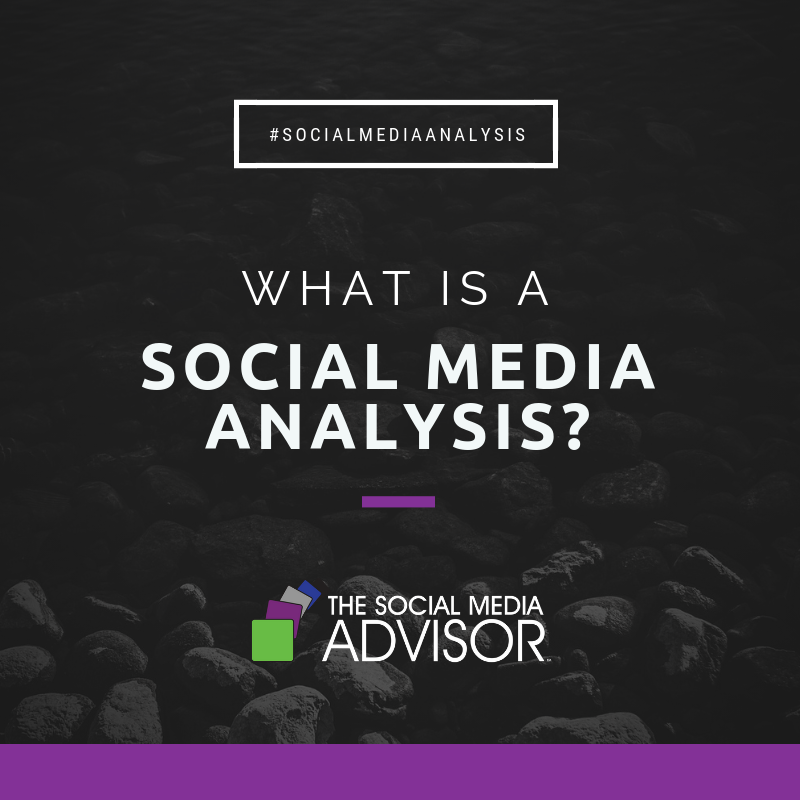 What is a Social Media Analysis?
Social media marketing is an essential element when building an online presence for your small business. There are many bells and whistles associated with social media strategy including content management, social listening, monitoring and engagement, lead generation strategies and analytics. A social media analysis helps brands look at the 'big picture' of their social media marketing efforts to examine what's working and what could use improvement.
We are long past the days where you could post something on social media and organically reach your audience with little to no thought or strategy involved. There's a lot of noise out there. Positioning your company for success and building a targeted strategy are the keys to success when marketing your biz online.
What does a social media analysis include?
Online Presence
Have you searched for yourself recently on Google? Have you done a search for your name or your company name on social media? Are there duplicate social profiles using your name? Are there websites publishing content about you and your company that you aren't aware of yet? The first step in doing a social media analysis is to take some time and see what's already out there. What do people see when they do a search for you? While you can't control what other people do online, you can be proactive about being a solid online presence that will help combat anything negative. If you aren't seeing anything at all, then you know exactly where to start!
Profile Review
Have you utilized all the characters in your social media bios to optimize your pages for search purposes? Each social media platform is its own search engine. If you have not completely filled out your bio, about and profile sections on each one, you aren't optimizing your opportunity to be found by your ideal audience.
There are 2600 words available to you in Facebook and LinkedIn alone. Have you maxed that out with the right keyword phrases to make it easier for folks to find you? Some bios give you fewer characters – you'll need the right words for Twitter and Instagram since those bios are so short.
Facebook actually has a keyword area, the Impressium, created by Mark Zuckerberg. Most people don't realize it's even there, much less use it to their advantage.
Have you taken the time to express who you are, what you do and what pain points you solve for folks that stumble upon your biz online?
If you do not have a robust story posted online with the necessary components to keep you searchable then people can't find you.
Social Media Audit
Next, let's look at your content. What are you posting on your social media feeds? Is it quality content that your audience will want to engage with? Is it packed with the right keywords and phrases to not only grab attention but also make your content more searchable? Are you utilizing a hashtag strategy so that even more people can find and follow your content?
All of these tactics ensure that your online presence on social media is the best it can possibly be. If you don't have time to tackle this yourself, or find it to be overwhelming, we offer a Social Media Analysis Report for free as part of our discovery session. Your Social Media Marketing Analysis Report will show you areas that need improvement to boost your social proof and current SEO ranking!
Let's get you FOUND by your target audience in 2019!
Be sure to Follow us and Let's Engage!
Hollie Clere of The Social Media Advisor is a "#BeAwesome" Developer, Social Media, Brand Builder, Content Manager, Trainer and Author in LinkedIn, Facebook, Twitter, Blog, Google+, YouTube, Pinterest, Instagram, and the tools to manage them.
Click here for Social Media Training, Speaking and Strategy Consultations.