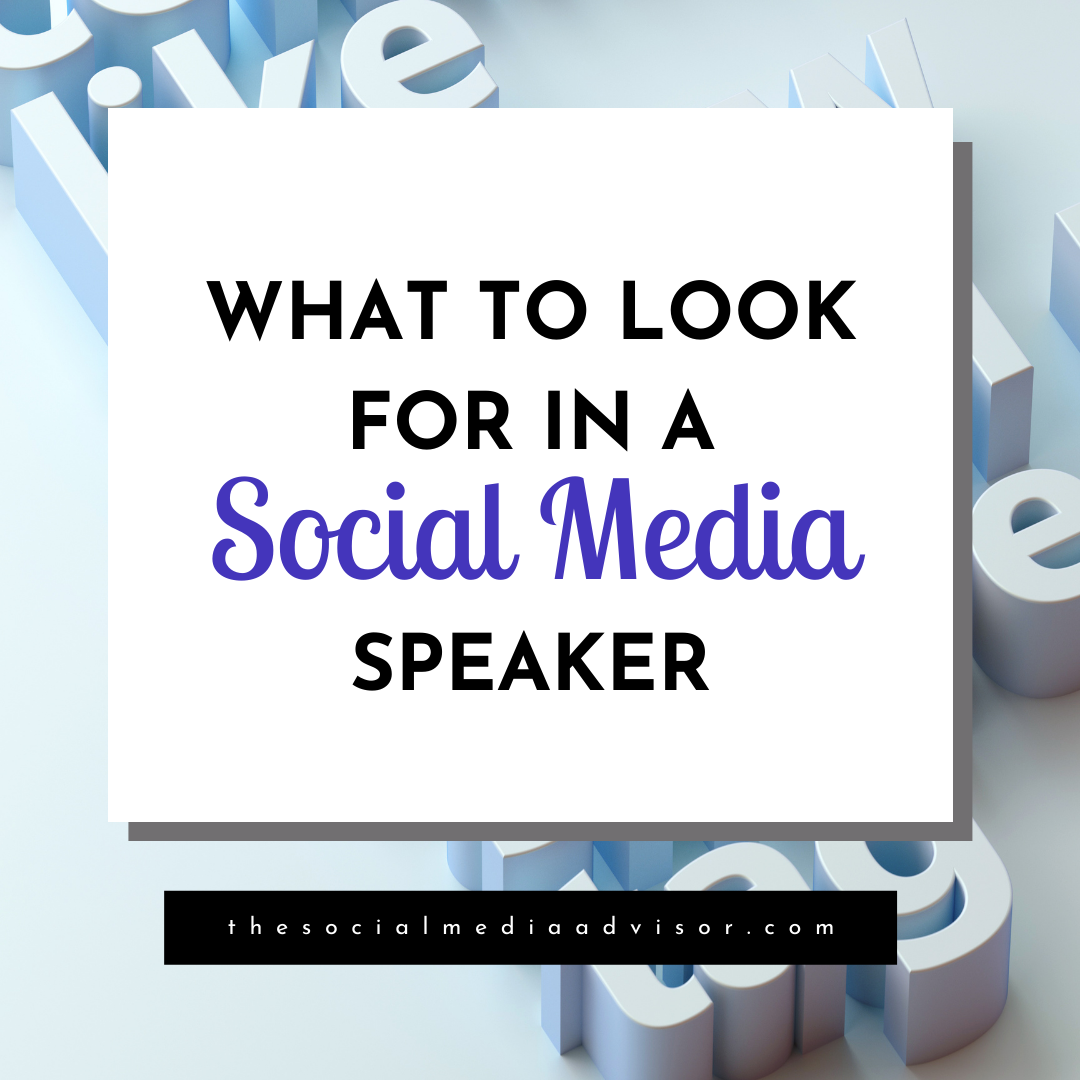 You've decided to do an in-person or virtual event and need a social media speaker or trainer. You've found a great social media expert and you're ready to book. But how do you know if this is the best person for your event? How can you make sure that they are going to be able to provide what your audience needs?
Here are some questions that you should ask:
Experience
Social media experts come and go. You want to make sure you hire a social media speaker that's been around for awhile and has experience with the ups, downs, and twists of working in social media. When social media marketing was a fad, lots of business owners popped up claiming to be experts. However, we have personally seen many social media marketing businesses leave the industry as the sheen of popularity has waned. Some were never truly experts to begin with, they were simply riding the social media bandwagon and hoping to profit big for little effort.
Our team has over 15 years doing this work and no plans for throwing in the towel! We've seen the transitions and algorithm changes, and we understand what works over time in the social media marketing world and we can share those insights with your audience.
Current Events
Social media is a rapidly moving target. If you are in the industry, one of your jobs is simply to keep up!
We can, confidently, cover topics like:
The latest trends in social media marketing and how they affect your business.
How to use social media marketing to boost sales and increase brand awareness with proven strategies and tactics.
How to create a successful content strategy that builds relationships with customers while driving sales.
Social media crisis management: how to handle negative comments and bad reviews on Facebook, Twitter, Instagram and more.
Audience Engagement
We understand you want a speaker who can keep your audience engaged during your event. We also know that you need someone who can deliver on your objectives and goals. We are passionate about social media and will use our knowledge and experience to make your event a success.
A great speaker understands the audience he or she is speaking to and knows how to engage them. When you have an industry expert speak at your event, it creates interest in the audience and helps them relate to the topic being discussed.
Time on Stage
We understand that you want a speaker who has experience speaking at events, both in-person and virtual. We also know that you want an expert who can help your audience learn about social media.
A great social media speaker should be able to tell a story that is both engaging and useful for your audience. They should have real-life examples of how they use social media in their own business, as well as tips and tricks that can help you grow your brand.
We've worked a lot of stages, both in-person and virtually. Check out the speaker page of our website for more details on our speaking experience.
These are great areas to start digging when looking for your next social media trainer or speaker. If this is what you're looking for, we're the right fit for your event!
Be sure to Follow us and Let's Engage!
Hollie Clere of The Social Media Advisor is a "#BeAwesome" Developer, Social Media, Brand Builder, Content Manager, Trainer and Author in LinkedIn, Facebook, Twitter, Blog, Google+, YouTube, Pinterest, Instagram, and the tools to manage them.
Click here for Social Media Training, Speaking and Strategy Consultations.