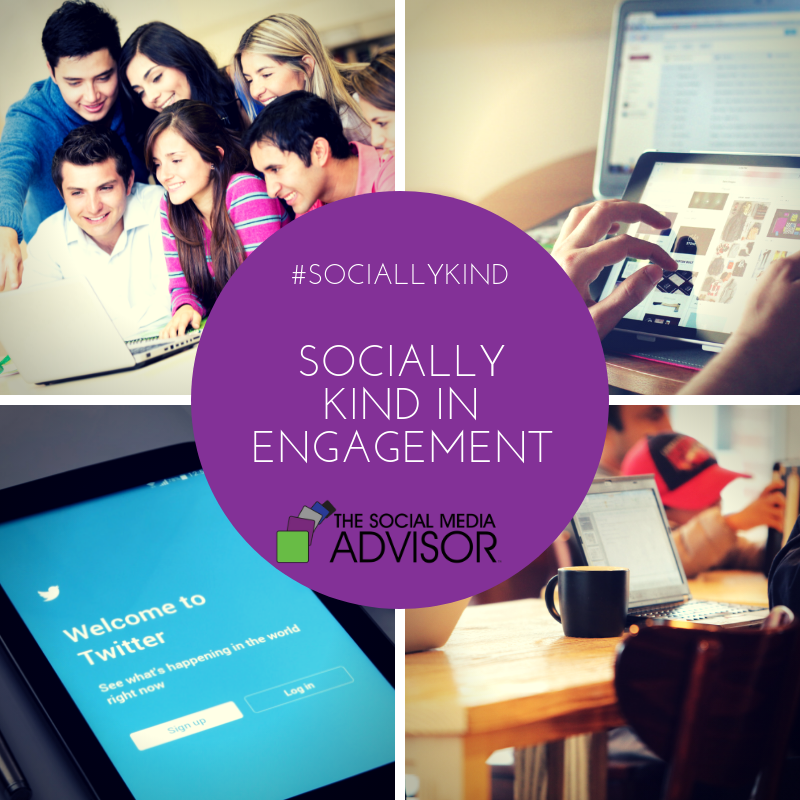 There is plenty of research that proves that a lot of good can come from being kind — not just for the person to whom you are showing the kindness, but also for you. Being kind can improve your health, reduce your stress, and improve your life in general.
It stands to reason that the same is true for social media. Being kind can work magic in all sorts of ways. The trouble is, life today is so fast-paced that it's easy to forget to slow it down; it's easy to forget to take the time to be kind during engagement with the people who follow our social media streams.
With so much to think about in managing our social media efforts, considering kindness seems like just one more thing to do. But the truth is, incorporating kindness can actually make our jobs easier since it can reduce conflict and strengthen the online relationships we work so hard to foster.
Here are five quick tips to help us make sure that we fully embrace being kind during our social media engagement.
Be Mindful
Simply put, being mindful means paying attention to what is going on around you before you take action. Put another way, when you are mindful you are aware of the results of what you say and do. As you rush rush rush to respond to comments, provide information, or post content, think about what the impact of the interactions might have on the people who are viewing them.
Be A Role Model
Consider the example you are setting before you fire off a reply. Is your response to someone's negative comment going to make things better or worse? What would the people viewing your answer think about you if you said what you're posting in person? When you post positively, you set the tone for the interaction.
Show Gratitude
A lot of people contribute to your success so why not let them know you appreciate them. Saying thank you is an act of kindness, and it doesn't cost you a thing.
Be Considerate
Social media is a public space that you share with thousands of others. So why not make it better for everyone by keeping others' feelings in mind. Whether it's a timely reply to a question, sharing a post that might help someone get their work done more efficiently, or offering to help someone, being considerate is quick, it's easy, and it's good for everyone.
Practice the Golden Rule
When you boil it all down, being kind on social media is really just using the tried and true practice of treating others as you would like to be treated. If you want people to be nice to you, then you have to be nice to others.
There is no downside to being socially kind when you engage on social media, so share the love and just be nice.
Be sure to Follow us and Let's Engage!
Hollie Clere of The Social Media Advisor is a "#BeAwesome" Developer, Social Media, Brand Builder, Content Manager, Trainer and Author in LinkedIn, Facebook, Twitter, Blog, Google+, YouTube, Pinterest, Instagram, and the tools to manage them.
Click here for Social Media Training, Speaking and Strategy Consultations.