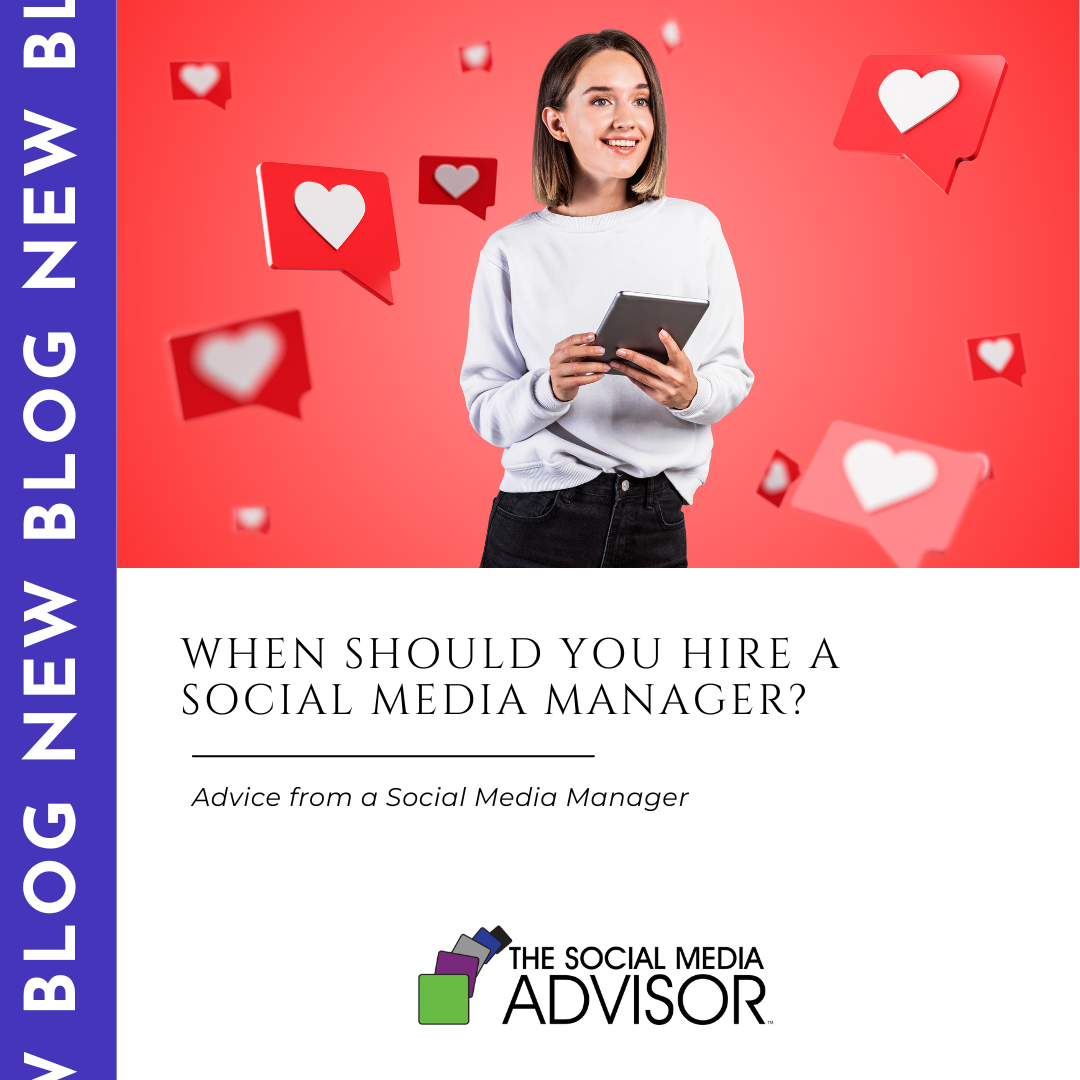 Social media marketing is not easy or simple or quick. It involves a lot of work from creating content – graphics and copywriting – to having a strategy and editorial calendar – to scheduling out all the posts – to optimizing hashtags and search – to taking the time to engage and nurture an audience.
If you are considering bringing a social media manager onto our team, but are uncertain if it's the right time to do so – we have some insights for you below.
Success
There's a time in a small business where you are the Everything CEO and you haven't yet reached a point where you can invest in marketing or resources. However, once you start signing on projects or clients, your resources will improve but your time will become limited. What a lot of small businesses do at this phase is drop the ball on their marketing to focus on signing on clients and doing project work. You don't want to do this. Because, at some point, you'll need more clients or projects and if you have let your social media go to the wayside – it'll be like starting over again. Instead, hire a social media manager to keep you consistent while you do your work so that your audience doesn't feel abandoned and that you always have a relevant and effective place to go to promote your work.
Stagnation
If you've been doing your own social media marketing for awhile, but you've hit a plateau – it may be time to hire help. If you have an engaged audience, you'll want to keep that going strong but, sometimes, accounts struggle to grow their audience sometimes. If your engagement has been steady but growth has slowed or stopped – it's time to try something new. A social media manager can help you strategize the right direction to head in – whether it's additional content, a new platform, or investing in social advertising.
Expansion
You really want to create an Instagram account but are struggling to consistently post on Facebook. Or you hear LinkedIn is hopping, but all your social media time is spent staying active on Twitter. If you are thinking about expanding your social media presence, but simply can't imagine where to find the extra time in the day to make that work – it's time to hire a social media manager to take some of the content creation, copywriting, and scheduling burden off your plate.
***** Is it becoming more difficult to create content for your small business to use in social media? Is there just not enough time in the day to be as consistent and present as you'd like to be online? The Social Media Advisor team can create a custom editorial calendar for your posts, create messaging and images that are aligned with your brand and culture, and schedule posts so you can take social media marketing off your very busy plate. Hire us to do the work so you don't have to. *****
Be sure to Follow us and Let's Engage!
Hollie Clere of The Social Media Advisor is a "#BeAwesome" Developer, Social Media, Brand Builder, Content Manager, Trainer and Author in LinkedIn, Facebook, Twitter, Blog, Google+, YouTube, Pinterest, Instagram, and the tools to manage them.
Click here for Social Media Training, Speaking and Strategy Consultations.