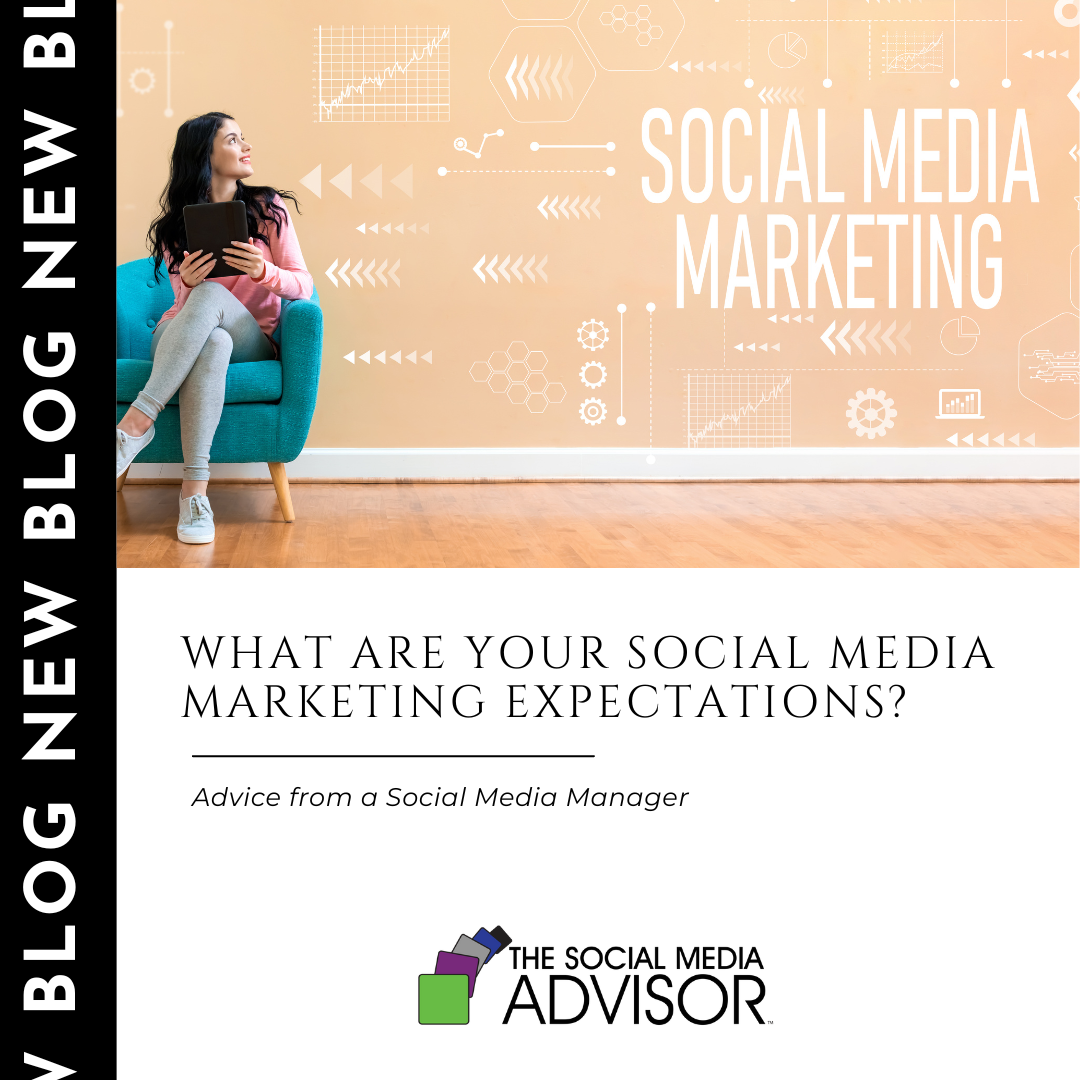 What Are Your Social Media Marketing Expectations?
Obviously, I have lots of conversations with small business owners about social media marketing. It's my favorite subject to talk about even! One of the things I've noticed over the years, from both conversation and working with people, is that their expectations regarding social media for their business often don't match the reality of implementing social media into their marketing.
While there are many examples, these three expectations I find the most common (and most important) conversations to have when considering social media marketing (and in hiring a social media manager).
Posting = Sales
If this were ever true, it was only realistic during the early days of Facebook. I have my doubts about how viable it was even then. People are not scrolling social media for the opportunity to spend money with you. That's not why people use these apps. Understanding the motivation behind why users download and use each platform is key to getting to know your audience.
Can small businesses make money by building a social media strategy and showing up consistently? Absolutely. However, it's not as simple as posting a sale and then getting back to work. Social media is meant to be social. Your customers are following you for the chance to connect with you – to have a direct line to the individual behind the brand. A post it and forget it strategy will be obvious to your audience, and they'll move on to another influencer or business who is serious about building a relationship with their people instead.
Going Viral
Many on social media are seeking the elusive goal of going viral. Why? Because it's a numbers game. More people seeing and engaging with your posts means more opportunity to convert strangers into buyers, right?
I've had the opportunity to see a couple of viral posts with my clients in the time I've been a social media manager. While those posts got a lot of attention, what they didn't do was convert into sales. Why? Because being viral is for entertainment. Unless you are in the media or entertainment business, going viral on one post is not going to be enough to find and create loyal brand advocates who are going to want to do business with you. You know what works instead? Genuine concern and connection with the people who want to like, follow, comment, and share your posts.
Marketing is Free
Boy, have we really gotten carried away with the idea that marketing our businesses shouldn't cost us any money. Before social media, or even the Internet, the only way to get in front of an audience was to pay for a newspaper, radio, yellow pages, or TV ad. There wasn't much personalization happening since these ads were for the general public but there also weren't many (if any) opportunities to get in front of people for businesses with no marketing budget.
As more people embrace social media, and the user base increases, we are seeing a saturated market online and it's getting harder to get in front of the people we want to see and engage with our business. Business owners are going to have to get comfortable with the idea that to really gain traction in their marketing, they are going to need to invest in it. There are so many opportunities today to market a business – networking, affiliate marketing, sponsorships, speaking, advertising,
***** Is it becoming more difficult to create content for your small business to use in social media? Is there just not enough time in the day to be as consistent and present as you'd like to be online? The Social Media Advisor team can create a custom editorial calendar for your posts, create messaging and images that are aligned with your brand and culture, and schedule posts so you can take social media marketing off your very busy plate. Hire us to do the work so you don't have to. *****
Be sure to Follow us and Let's Engage!
Hollie Clere of The Social Media Advisor is a "#BeAwesome" Developer, Social Media, Brand Builder, Content Manager, Trainer and Author in LinkedIn, Facebook, Twitter, Blog, Google+, YouTube, Pinterest, Instagram, and the tools to manage them.
Click here for Social Media Training, Speaking and Strategy Consultations.
#SocialMediaStrategy, Social Media Marketing, Social Media Strategy