Hollie Clere – The Social Media Advisor – Social Media Specialist
Social Media Speaker, Trainer, Author
VIRTUAL, HYBRID OR IN PERSON
With over 14 years of executive consulting experience supporting over 700 small businesses in successful brand storytelling using social media.  Our founder, Hollie Clere, has spoken from many stages over the last 7 years for a variety of organizations.  She is a highly sought-after Keynote Speaker and Storytelling Trainer. She has been published in 3 books, delivered high quality content and has over 100 had written recommendations achieved over the last few years alone.  Her processes are proven across all markets and industries and is known for her vibrant speaking style delivering from the Stage, Hybrid presentations as well as Virtual talks.  She shares her passion online about developing the power of the relationship with their audiences.
Hollie's Social Media exclusive branding Agency is supported by a talented team of marketers in Colorado. Their foundation is ownership, accountability and education – We believe you cannot own your brand unless you know how it works and you can't hold yourself accountable unless you own it. From robust profile development to strategic road map strategies to social media content support, they have helped businesses shift and pivot into creative ways to show up online, even during the pandemic of 2020 and beyond.
She is a 4 year Ovarian Tumor Survivor and participates in fundraising and educational activities with Colorado Ovarian Cancer Alliance.  Although cancer doesn't define her journey, it has helped build a platform for awareness for others.  She was able to share her full story in an Anthology published in June 2020 called, "Ready to Fly 3" which can be found on Amazon.
She enjoys quality moments with family hiking, camping, crafting, cooking and cuddles with her dog, Snowball and cats Judge Marco, Neko Katie and Ebony Ceres.  In fact, she hosts a YouTube channel sharing tips for cooking, fun recipes, gardening tips, craft ideas and Pinterest Fails called Hollie Hobbie.
TESTIMONIAL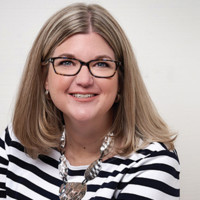 "Hollie is an energetic and engaging speaker who capture the audience's attention and holds it through the last word. I had the pleasure of hosting her as a speaker for WEBO Network and I could not have been more pleased in my choice of presenters. I've heard a lot of speakers talk on the subject of social media, but Hollie was by far the most informative and dynamic. She brought the conversation down from high level concepts to concrete steps the audience could take to implement her suggestions. Our audience walked away with actionable information that they can use in their businesses, which is our primary goal as an organization. I would highly recommend Hollie as a speaker for any group that wants to be entertained, informed, and ARMED with useful social media knowledge. " – KP
TESTIMONIAL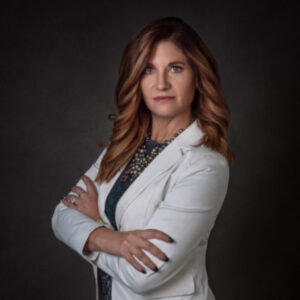 "I have had the pleasure of listening to Hollie Clere educate about social media from the stage. She is gentle and encouraging about some easy tools to get you started on marketing yourself digitally. She always brings valuable content, easy to implement ideas, and is a wealth of information when it comes to the digital footprint! I highly recommend learning or working with her! " – Kristin
TESTIMONIAL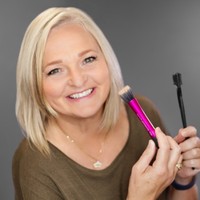 "I was able to attend a workshop lead by Hollie about social media. It was so helpful and I use many of the skills and tips I learned every day in my business. She has such a helpful and friendly attitude towards helping people. I loved working with her! " – Katie
TESTIMONIAL

"Hollie Clere is amazing to work with. I learned so much from the social media training and walked away with lots of great ideas that I could implement immediately. Hollie is professional and very knowledgeable about social media and the trends. I highly recommend her to any business looking to take their social media to the next level.  " – Holly
TESTIMONIAL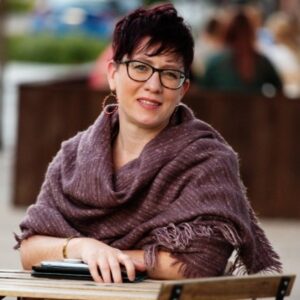 "Hollie was recently a speaker on a panel at the 2020 Accelerate Summit that was put on by WEBO Network, a women's professional development organization for small business owners. Her contributions to the sales and marketing panel were engaging, insightful and informative. Hollie has a wealth of knowledge on the topic of social media marketing and engaging an audience through authenticity and storytelling. She clearly has a passion for what she does and I would highly recommend her if you are looking for an energetic speaker for your event or group! – Alison
View over 100 more reviews actively on LinkedIn at:
Social Media Keynote, Training, Speaking, or Workshop Presentations
Starting at $2500 from 45 minutes to multiple day training, breakout sessions, keynote or workshops.  Let's discuss your ideas and develop a custom solution for your Company, Group or Organization
Virtual, Hybrid or In Person Options Available
Includes: 1 to 2 hour Planning Session  
Custom PowerPoint based off your brand,  goals, niche and niche  
Language and image consulting for Posts, Suggested #Hashtags and Engagement  during / for presentation 
Requires access to company social media policies and procedures 
Team deliverables for action taking steps
Includes (optional) webinar following event for additional tips for all attendees (estimated 1 hour)
All Trainings via Hybrid or Virtual options Recorded via Zoom for client access and distrobution
Client has permission to record and distribute any in person trainings as neccessary
Custom worksheet development for client to provide to attendees
Interactive presentation with action items and next steps  
Access to Social Power Program Ask the Expert Monthly Sessions (for host) – complimentary
Access to Social Power Program Private Facebook Support Group (for host) – complimentary
***Additional Details to Scope of Work may vary for each client.  Investment, travel / room / board / etc may be subject to change for each project