What We Do Best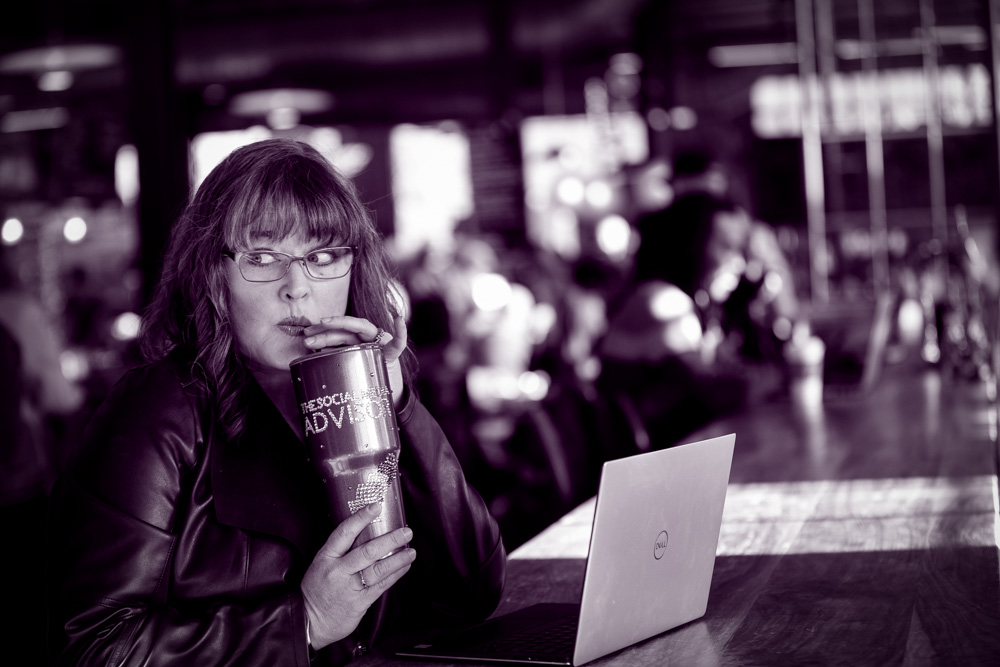 What is different from 2020?
Now is the time to pivot! We help small business owners in service related industries and business coaches, who are overwhelmed with what to share in their stories, and develop strategies so they can build relationships and loyal fans online.
With over 16 years of executive consulting experience supporting over 700 small businesses in successful brand storytelling using social media.  Our founder, Hollie Clere, has spoken from many stages over the last 8 years for a variety of organizations.  She is a highly sought-after Keynote Speaker and Storytelling Trainer. She has been published in 3 books, delivered high quality content and has over 100 had written recommendations achieved over the last few years alone.  Her processes are proven across all markets and industries and is known for her vibrant speaking style delivering from the Stage, Hybrid presentations as well as Virtual talks.  She shares her passion online about developing the power of the relationship with their audiences.
Hollie's Social Media exclusive branding Agency is supported by a talented team of marketers in Colorado. Their foundation is ownership, accountability and education – We believe you cannot own your brand unless you know how it works and you can't hold yourself accountable unless you own it. From robust profile development to strategic road map strategies to social media content support, they have helped businesses shift and pivot into creative ways to show up online, even during the pandemic of 2020 and beyond.
She is a 5 year Ovarian Tumor Survivor and participates in fundraising and educational activities with Colorado Ovarian Cancer Alliance.  Although cancer doesn't define her journey, it has helped build a platform for awareness for others.  She was able to share her full story in an Anthology published in June 2020 called, "Ready to Fly 3" which can be found on Amazon.
She enjoys quality moments with family hiking, camping, crafting, cooking and cuddles with her dog, Neo and cats Judge Marco, Neko Katie and Ebony Ceres.  In fact, she hosts a YouTube channel sharing tips for cooking, fun recipes, gardening tips, craft ideas and Pinterest Fails called Hollie Hobbie.  In 2023, Hollie launched her passion project: Green Thumb Mindset
Time to Relevant, To be Robustly Current. To Show Up in Creative Ways and Shift your Business Online Like You NEVER have before!
What makes us different?
Message from our Founder and CEO:
"When I developed my Virtual Support Business in 2003, there were limited means to market my particular niche. I attended industry-specific workshops, networking events and posted my website to as many online directories as possible. When the launch of LinkedIn started to become a popular way for business people to connect, I saw quickly how the power of online marketing would benefit my business. I developed my LinkedIn profile and took training from LinkedIn specific trainers. Over time, I found that the majority of my business came from Word of Mouth Referrals and Social Media. I built, in a very short time, a successful back-office support company with a team of 8 VAs and in-house employees. With the changes in that particular industry, I needed to move with them. My clients were no longer offering the same services and the product providers changed how they supported my clients. it was time for a change for us all, and they came to me and asked me to market their business they way they found us; by using social media. We developed this Division of Clere Communications over 11 years ago and in the last 5 years have offered our services to businesses of any industry throughout the United States and beyond. We have clients in Canada, Australia, United Kingdom, and Israel.
The passion behind our work has always been the same. We believe this mission just as much today as we did in 2003:
Any business can be successful and competitive, no matter the size. This country was founded on Small Business and the Small Business can be successful because of marketing, relationship management and by remaining Customer Focused. Our goal is to help those businesses, 1 to 35 employees, develop a successful online marketing program to increase their visibility, relationships with their customers and thrive; no matter the economy.
Unlike most Social Media Experts, we have built our business using Social Media and want to do the same for companies we fit well with. We won't claim to know everything about anything online, we can only be good at what we know. You won't come to us to build your website, I will refer someone who is a good fit for you. You won't come to us to do your accounting either because we are good at the things we live and breathe each day. We commit to continually learn, continually engage with our counterpart experts in the industry and we will continue to better our team so we can deliver the most cutting edge and solid support for our clients. "
– Hollie Clere
We Build, We Brand, We Bio, Train, Equip, Grow

Social Media Storytelling
Robust Channel Optimization
Strategy Roadmaps
Monthly Content Management
Individual 1 to 1 Training
ELearning Online Training Processes
Group Workshops
Custom Corporate Training
Large Team Social Media Keynote

Our Power Partners:

Website Designers
Newsletter Specialists
Business Coaches
SEO Specialists
Photographers
Videographers
Content Writers
Professional Bloggers
Multi-Service Marketing Firms
Marketing Consultants
Public Relations Specialists
Social Media or PR Attorney

Things to Listen For:

I have never tried to market my business online
I don't have time to manage my status updates
I have run out of ideas of things to share online
I have never closed business using social media
I have a LinkedIn profile but I don't do much with it
I want a consistent look for my team online
I am rebranding
I need to get more people to my next event
I have used social media but
I need to get more followers to my social media pages
I am using my personal profile for my business
I need to learn how to use social media
I want to learn how to get customers from LinkedIn
We Love Referrals!
Is there someone you know that would be a good fit for our services?
Let us know. We offer referral gifts for introductions that result in business.
Thank you for your support!