Hybrid Hostess
Hybrid Hostess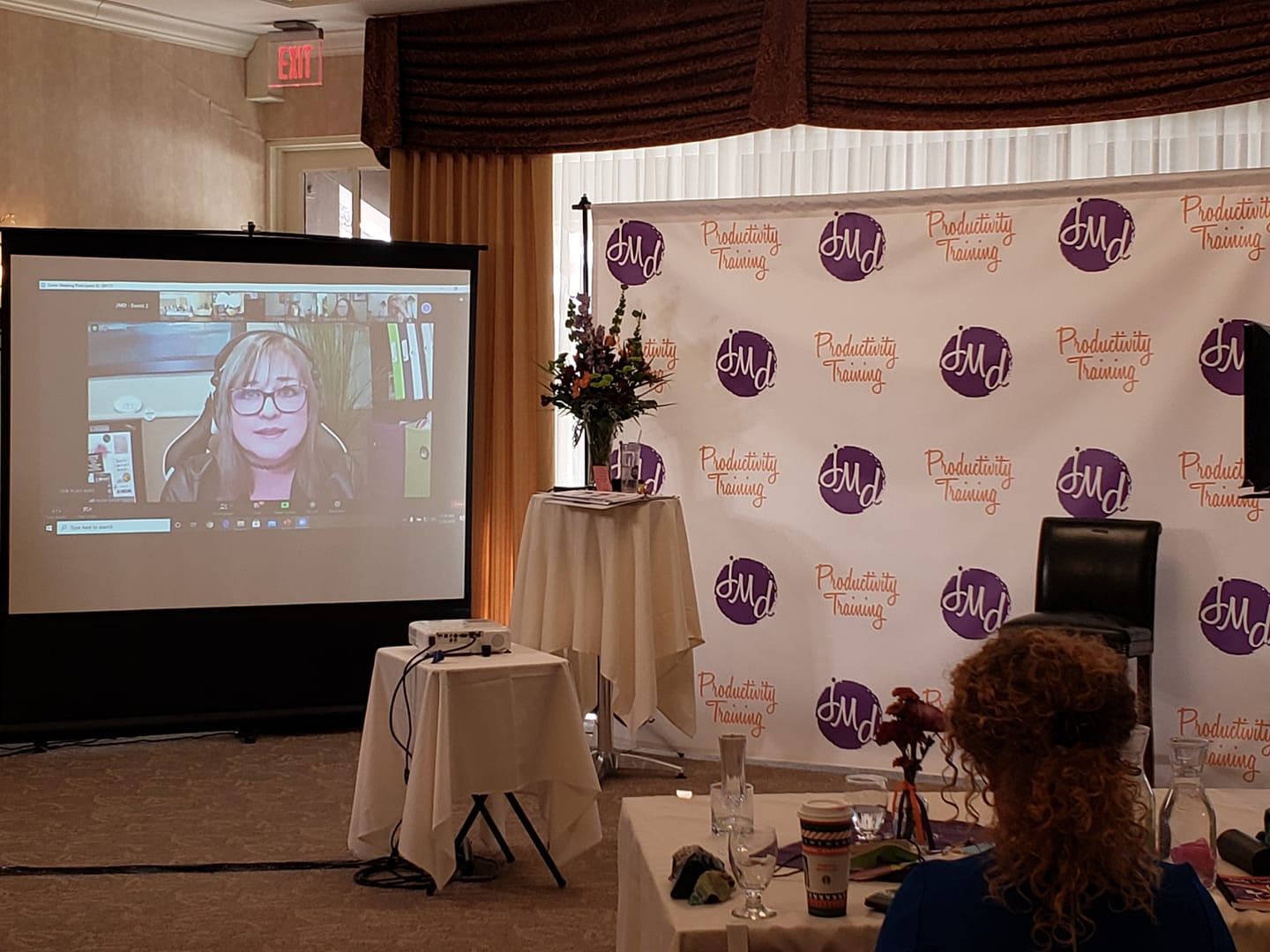 Who is a Virtual Event Host's Best Friend? Their Hybrid Hostess!
Running virtual events is a common and safe way to bring your target audience together and deliver a program that engages and entertains – building the trust you need to convert these warm leads into customers or clients!
No longer are event hosts limited to their local network or community. An experienced virtual host can now tap into the potential of a national (or even global) audience eager to attend their conference, event, or training from the comfort of their home regardless of weather, distance, or health concerns.
While there will be a shift back to in-person events, if you are hosting an event, you will have a large portion of your audience wanting to attend virtually instead, probably for years to come!
How many people could you reach if you were capable of offering a hybrid event instead – with both in-person and virtual attendees?
Welcome to Hybrid Events
Hybrid events allow for attendees to choose their preference: in-person seating or virtual attendance. People prefer having options. This creates the potential to fill more seats or sell more tickets by offering both choices.
The challenge with hybrid events is that too many hosts attempt being the go-to person for the people in the room AND the people online.
This creates various problems:
Technology can be unpredictable. You could leave both audiences waiting on you to figure out what went wrong and how to fix it (with no one to interact with). Or your virtual audience could drop and you not realize it right away.
Many event hosts forget about their online audience, catering to their in-person guests and leaving their virtual ones feeling ignored and forgotten.
Engagement can be difficult and slow if you are trying to engage both audiences at the same time. Virtual comments are often missed and both online and in-person attendees are left feeling neglected.
Keeping the virtual environment secure can be challenge if you don't have someone to monitor attendees and the chat area.
Building hype online (your website and social media) is a good way to sell your program to virtual guests but how does the host run the event, keep everyone engaged, AND have time to post live updates on social media?
What's the solution to keep your online audience connected and engaged without neglecting the in-person audience?
Hire someone to manage and enhance the virtual portion of your program!
What Can We Bring to the Table as Your Hybrid Hostess?
As the Hybrid Hostess for your next event, we are in charge of entertaining and engaging the virtual component of your event. We will engage with the audience, create fun games for your attendees that match the branding, theme, and topic of your event, and monitor the experience so guests feel seen, heard, and included at all times.
This way, your virtual attendees will go on a journey, based on your brand and vision, that feels fun and engaging.
We will also engage with your tech team on-site to ensure that sound and visuals for your virtual guests are equal to the experience your in-person guests are receiving.
You get to choose the adventure your audience gets to explore!
Some of the fun activities we have done for other online events include emoji puzzles of "name that thing through emoji visuals", virtual scavenger hunts, "would you rather" quizzes, "which answer is correct", "name that thing", Unboxing attendee gifts, to Trivia, Taboo, Apples to Apples or even Cards Against Humanity, depending on your audience interests.
What is possible for your next hybrid event?
Virtual Host Concierge – Need an extra pair of hands for the virtual portion of your event? A virtual host concierge can be added to the experience to handle a variety of tasks to support you in bringing the vision of your event to life!
Moderators – Moderators ensure that questions are answered, that attendees are acting appropriately, and that all guests are able to see and hear the information being presented.
Online MC (Mic Controller) – This option is best for event hosts that need someone to run the schedule of events, including opening, breaks, transitions, and closing, to allow for the host to shine during their presentation and be hands off during other parts of the event.
Event Support – Got everything covered but just want to have a back-up on hand just in case? Hiring event support can help keep information or engagement from slipping through the cracks during your virtual event.
Why Choose The Social Media Advisor as Your Hybrid Hostess?
Our team has experience hosting a wide variety of virtual events including Wine Tastings, Cooking Events, Virtual Networking, 1 to 5 day Conferences and Summits, Happy Hours, Collaborative Presentations, Masterminds, and more.
We have witnessed massive success with this engagement strategy for online attendees. If you are considered adding a virtual component to your next in-person event, we can honestly say that an engaged online audience, of attendees who are more comfortable logging in remotely, has just as much potential for your business as only focusing on people in chairs.
This service is a HUGE value add to any event hosted online so attendees don't feel that they are an afterthought. Since March of 2020, we have attended hundreds of events that haven't tailored to the needs of online guests. Our goal is to change this experience for virtual guests because we've seen how great a hybrid event can be with the right plan and team!
Why You Need a Hybrid Hostess for Your Next Event
The way you make your audience feel is important. Attendees lose their enthusiasm to purchase from a brand, presenter, or business when there is a lack of engagement.
Humans need to feel seen and heard, especially if you are planning to ask them to invest in what you do. It's so easy to lose trust with your followers and it's much more difficult to regain that trust once it's gone.
How do you want your event to be received and remembered? A hybrid hostess could be the perfect solution, that you may not have known you needed. If you are selling a large ticket product or service at your event, workshop, summit, or conference, you cannot afford to leave your online audience voiceless and ignored. Let your hostess maintain engagement with your online attendees – giving them a voice and making them feel like a part of your event!
We've keep hearing that online attendees come back to virtual events if they feel engaged and connected with the host and other online attendees because of the intentional attentiveness to them through Zoom chat, visuals offered by the in-person host, quick resolution of technology issues due to communications with the tech team, and feeling like they are a part of the online community.
Can you afford to lose opportunities by not having a host for your event online?
What Does it Cost to Hire a Hybrid Hostess?
The duration of time for your event can vary the cost for your host.
Stating at $400 for a 2 to 3 hour event.
Let's brainstorm your vision for your event and develop a package ideal for your budget.
**We make no claims to guaranteed purchases from online attendees. We do promise that your attendees will be welcomed, heard, and active with your presentation during your event if they continue to remain online. ***
Testimonials:
"Hollie is an exceptional virtual host and Mistress of Ceremonies. Not only can she engage a virtual audience, drawing them into activities and discussions, but can multi-task behind the scenes to ensure all the components of a successful virtual event are being handled smoothly. She is my go-to MC when I can't be available, because I am confident in her ability to present a positive, professional image along with holding the attendees' attention and focus. I highly recommend Hollie as a Virtual Host."
"We worked with Hollie on a hybrid fundraiser our organization hosted in August 2021. Hollie was so patient, helpful, accommodating, and invested in the success of our event from start to finish! She was professional and personable and we so enjoyed every conversation we had with her along the way. Hollie flawlessly executed her responsibilities during the event and our fundraiser was a huge success. We highly recommend Hollie's services – you will not be disappointed!"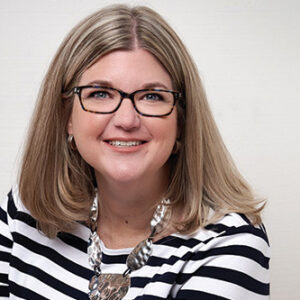 Katherine McGraw Patterson
"I attended a fully online event in Fall 2020.  The production team was known for its involvement in high-end events by very well known personalities, and while it was certainly glitzy, there was very little engagement for the participants.  Then, I attended The Unstuck event by Julie Miller Davis.  This was a hybrid event, with a large number of us online and a few in-person attendees.  Hollie Clere was AH-MAZE-ING!  She created a wonderful online community, intentionally helping us engage in both the material Julie was presenting and leading us in building relationships with each other.  While I didn't meet anyone at the earlier event, I met several folks in the Unstuck event and have maintained relationships with them since.  Julie and Hollie did a fantastic job, considering both audiences, and how they could intentionally improve and enhance the experience of those of us who were online instead of being in the room.  If I were hosting an online event, I would definitely want Hollie online to help me build community in that space!!"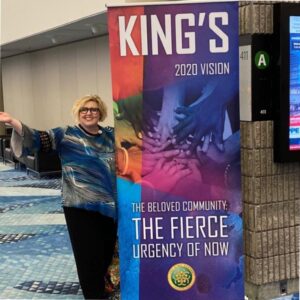 "I have had the pleasure of watching Hollie as a virtual host with a variety Hybrid events.  She is truly a genius when it comes to keeping the online participants engaged and feeling just as important as the participants that are attending the live portion of the event.  She plays fun games, has everyone introduce themselves, runs polls, and puts them in break out rooms.  It is an amazing service because if you are running a live event you need a Hollie to run the online portion!  No one does it better than Hollie Clere!"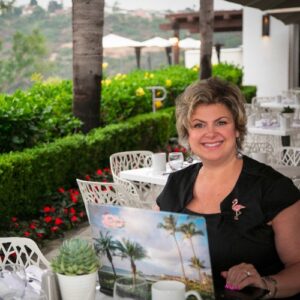 "I met Hollie Clere at a virtual event she helped co-facilitate in November 2020. The event was a "hybrid" type with some people attending in person and onsite, but most attendees were attending via Zoom over the 2 ½ day workshop. Hollie did an excellent job keeping all the attendees engaged and energized throughout each day. During the pandemic, we all tend to suffer from "Zoom fatigue", but with Hollie's talent for keeping the conversation going to getting us up and out of our chairs and dancing to keeping the tech running smoothly, she was a big reason why the event was so successful. As the speakers discussed topics, Hollie was entering their golden nuggets in the chat, inserting links, which made the experience all very user-friendly and interactive. Even after the event was over, Hollie kept people engaged in the private online group chat by asking engaging questions, having people share their takeaways, and essentially kept the conversation going even days after the event. Hollie is also very positive, kind, and willing to go more than the extra mile. If you ever have an event where you need a facilitator to keep things moving whether from a tech side or an engagement side – or both! – Hollie's your best choice!"