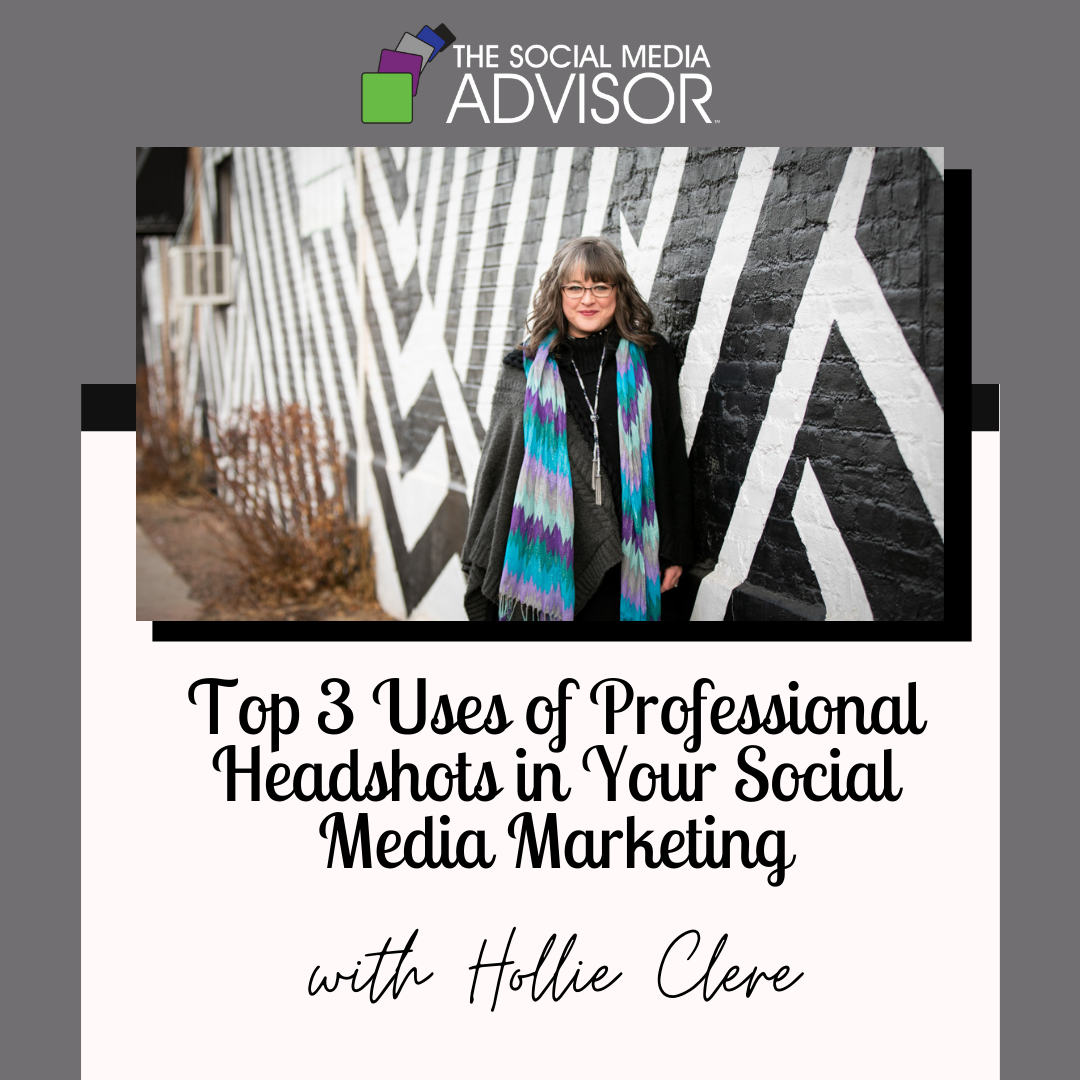 Images of YOU are going to bring higher engagement than any stock image out there. The more you have to work with, the better you'll be able to build an online presence – both on your website and in your social media marketing.
Connecting with Your Audience
Plan to get a series of great photos done professionally that show your brand voice – indoor, outdoor, doing a fun activity you love, different times of the year. The variety will be helpful all year long in social media marketing. Leave blank space in areas for adding quotes and tips. The less busy the background, the more area you'll have to work with. Most importantly, showcase your personality! These images will help you grab the attention of your audience and will help them feel like they are getting to know you. This familiarity is important for connection and connection is what social media is all about!
Building Trust & Credibility
In social media, we call profiles that have no pictures (that just use the generic, standard default image) as eggheads. Avoid the eggheads always. What a lack of a profile picture suggests, whether true or not, is that this person isn't real. They either don't really exist, they are pretending to someone else, or they aren't active on that particular platform or channel.
Because these people are hiding, they aren't to be trusted or taken seriously. While adding a profile pic won't make you an expert in your industry – not having one means immediate disqualification. The first step to earning credibility and earning trust online is to simply show up.
Showcasing Your Brand
"Brand photography is one of the best ways to create credibility and increase your like-know-trust factor with your savvy audience."
Hilary Hartling
While traditional headshots are better than nothing, the best thing to do is invest in the talents of a brand photographer. What is brand photography? The goal of a quality brand photography session is to capture the essence of your brand in photos. These images are less professional and stiff and have more of a lifestyle feel to them. These images increase your brand recognition and help the audience to connect with you in a real, authentic way.
If you want to be found as a business, you have to stop hiding behind other people's images and content. It's time to show up so your audience can resonate with you.
Are you struggling with not understanding how to use social media for your business?  Not sure when to post, how to post, or what #Hashtags even are? Over a 3-month period, we will develop a Road Map of exactly how to use social media for your business. During our Quarterly Strategy Road Map period, we will work on ads, reporting, creating posts for higher engagement, and breaking through fears and frustrations regarding social media marketing.
Be sure to Follow us and Let's Engage!
Hollie Clere of The Social Media Advisor is a "#BeAwesome" Developer, Social Media, Brand Builder, Content Manager, Trainer and Author in LinkedIn, Facebook, Twitter, Blog, Google+, YouTube, Pinterest, Instagram, and the tools to manage them.
Click here for Social Media Training, Speaking and Strategy Consultations.