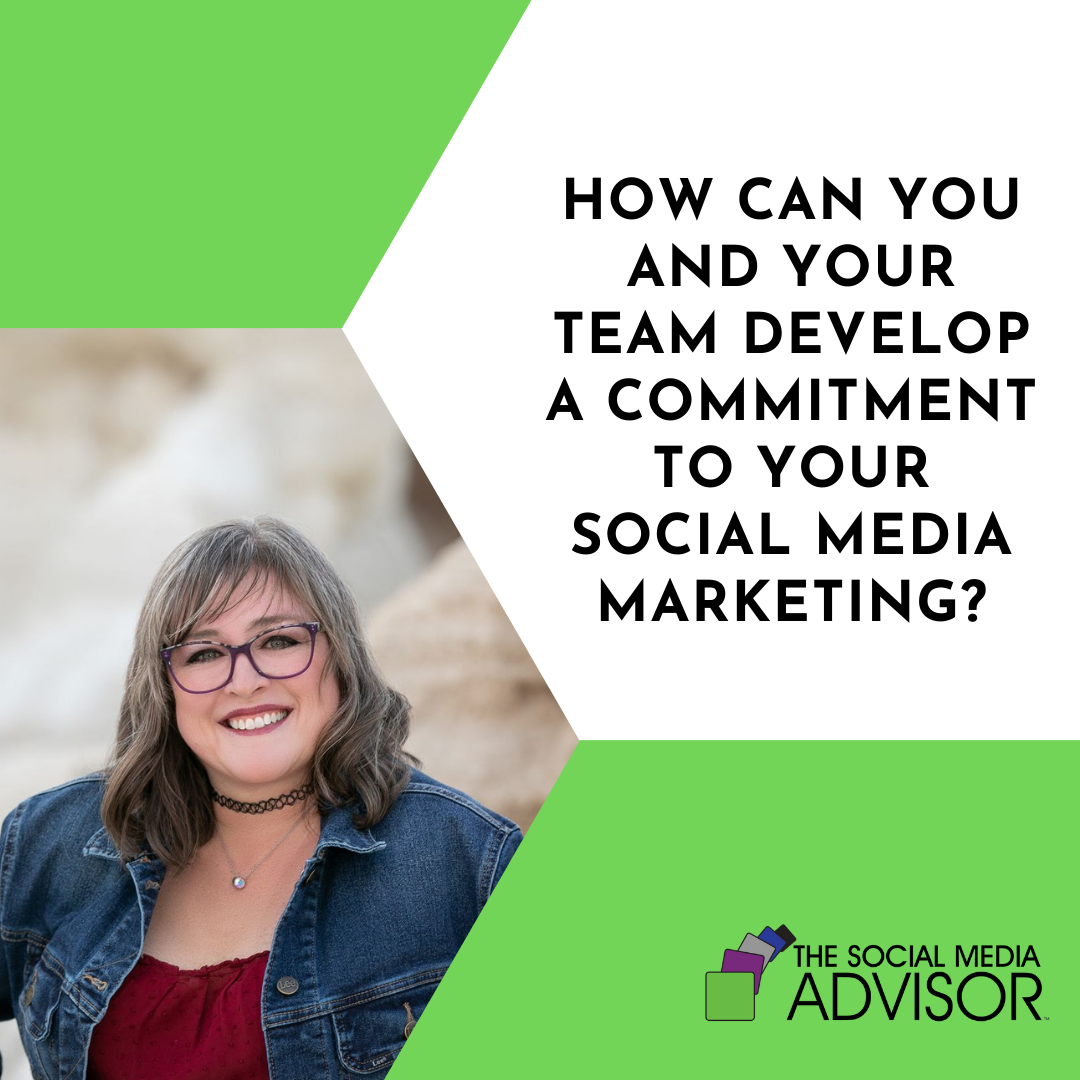 Every relationship requires a commitment. If you aren't posting consistently on social media, you are showing your audience that you aren't committed to the relationship you have with them. You are, essentially, training your audience that you aren't serious about your social media so they shouldn't be either. You are also teaching the social media marketing algorithms that you aren't seriously committed to your audience so they shouldn't make showing your content in new or underutilized feeds a priority either.
Are you ready to commit to social media marketing this year? Here are our best tips for you, and your team, to make an impact on social in the next three months.
Creating an Editorial Calendar
It's easy to say you are making a commitment this year to social media marketing but it's tougher to be consistent without a plan. The key to a successful social media strategy involves creating an editorial calendar – a plan for what you will post and when you will post it.
What does an editorial calendar include?
What channels or platforms will you use?
What themes will you talk about each month? (If you have 12 topics – you have a year's worth of content!)
Which days will you post content?
What will you post on those days?
The more detailed your editorial calendar is, the easier it will be to stay on track and create content that resonates with your audience. Some marketers just post whatever they are thinking about that day. Consistency is important, yes, but if you want your message to truly resonate with your audience – a social media marketing strategy where you know what you are talking about each month and you are clear about where what you want your audience to do will return higher results.
Providing Value
While the #1 reason for having your business on social media for you is probably sales and conversions, you must remember that the audience you are seeking is not using social to consume ads all the time. Why does your audience use social media? There are a variety of reasons but the top ones are to establish and build connection with others, consume information that's relevant or interesting to them, and to leisurely pass the time. They aren't there trying to find what you are offering. This means your content needs to be created based on what the audience is looking for – if you want them to consume and engage with content. What is your audience looking for? What will get their attention?
Think of your social media content as if it's the window of a department store. The wrong display will be ignored – the consumers will pass it right by without any consideration at all. The right window display will get attention and encourage people interested in what you sell to step into the store – your virtual pages and online community!
How to Promote Your Business
The whole purpose of engaging on social media with your business is to build relationships that will potentially convert into collaborative partners or customers. Therefore, you need to spend some part of your time promoting your products or services to be effective. Balancing providing value with not becoming too promotional can feel tricky at first but we recommend following the 80/20 rule. This means that 80% of what you post should be educational, inspirational, informative, or entertaining and only 20% of your posts should be promotional. With the right social media strategy, your sales posts will meld nicely with the value-added content you are sharing the rest of the time.
Having a strategy in place for your social media postings will be key in developing relationships, staying relevant, and knowing how / what to post so you don't run out of content.  By signing up for Quarterly Roadmap sessions, we will also cover the best ways to use ads and you'll learn how to read reports so you aren't wasting a ton of money. Instead, you'll be strategic about your spending so you see results for your efforts. Contact The Social Media Advisor today to get started!
Be sure to Follow us and Let's Engage!
Hollie Clere of The Social Media Advisor is a "#BeAwesome" Developer, Social Media, Brand Builder, Content Manager, Trainer and Author in LinkedIn, Facebook, Twitter, Blog, Google+, YouTube, Pinterest, Instagram, and the tools to manage them.
Click here for Social Media Training, Speaking and Strategy Consultations.