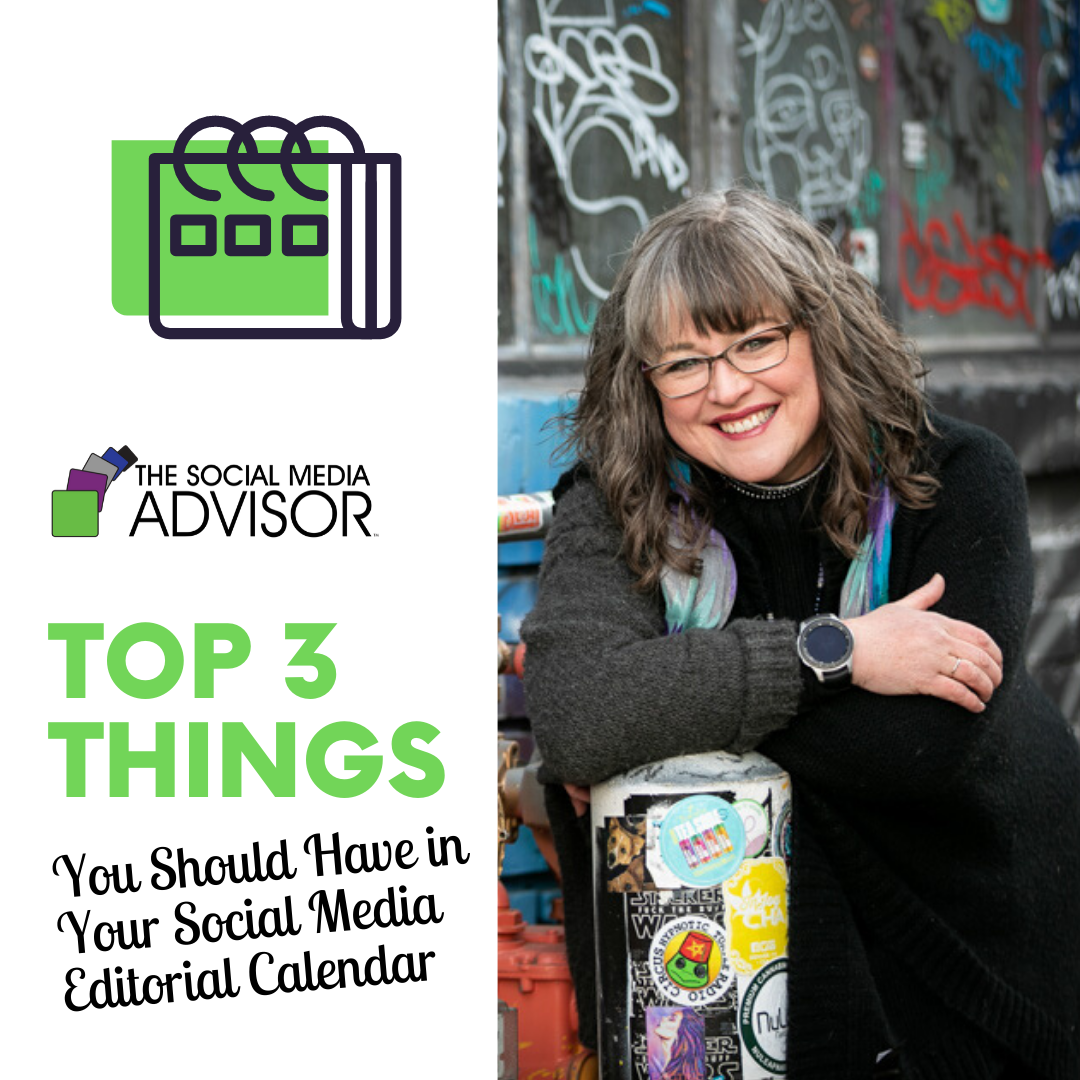 Top 3 Things You Should Have in Your Social Media Editorial Calendar
Don't just fly by the seat of your pants with your social media marketing. It's imperative that you create an editorial calendar. To remain consistent, and not feel stumped on a daily basis about what you should post, this schedule is a game changer. Everyone's editorial calendar for social media will be different, but there are some things we recommend strongly for businesses building their social media presence.
Original Content
The most successful social media strategies include original content from the company or brand. This means commitment to weekly, bi-weekly, or even monthly content creation. Whether it's a blog post, video(s), or podcast creation, the highlight of any social media strategy is sharing and repurposing your own content. Once you have created that bit of content, you can repurpose it into quotes, tips, and other snippets – making this original content the foundation or focal point of your editorial calendar.
A Strategy
Just posting for the sake of posting will help you with consistency but if you don't know what you want your audience to do next, neither will they. Regardless of what content you create and share, know what your call to action is, where you want to direct traffic, and be clear with your audience on what action you'd like them to take next.
There are multiple calls to action you can use, such as:
Join my newsletter list.
Download my ebook / checklist / PDF
Sign up for a discovery session / consultation
Subscribe to my YouTube channel
Visit my website
Contact me if find out more
The more you have, the more you can switch up your content and be intentional each month about growing your audience, building your list, or converting leads into customers. A variety of options also keeps your content from getting stale.
Promotional Posts
The 80/20 rule of social media marketing means that 80% of the time you are sharing educational, inspirational, motivational or entertaining content and you are only straight-up promoting your company 20% of the time.
However, you are on social to grow your business so that 20% is important. Remember to showcase the benefits of purchasing your product or service, not the features, as the benefits are what cause people to convert.
If you don't have an editorial calendar yet, or the thought of creating one overwhelms you, check out this blog post on building your editorial calendar.
If you'd like to team up with a social media marketing agency that's been providing results for over 15 years, contact us here.
Be sure to Follow us and Let's Engage!
Hollie Clere of The Social Media Advisor is a "#BeAwesome" Developer, Social Media, Brand Builder, Content Manager, Trainer and Author in LinkedIn, Facebook, Twitter, Blog, Google+, YouTube, Pinterest, Instagram, and the tools to manage them.
Click here for Social Media Training, Speaking and Strategy Consultations.