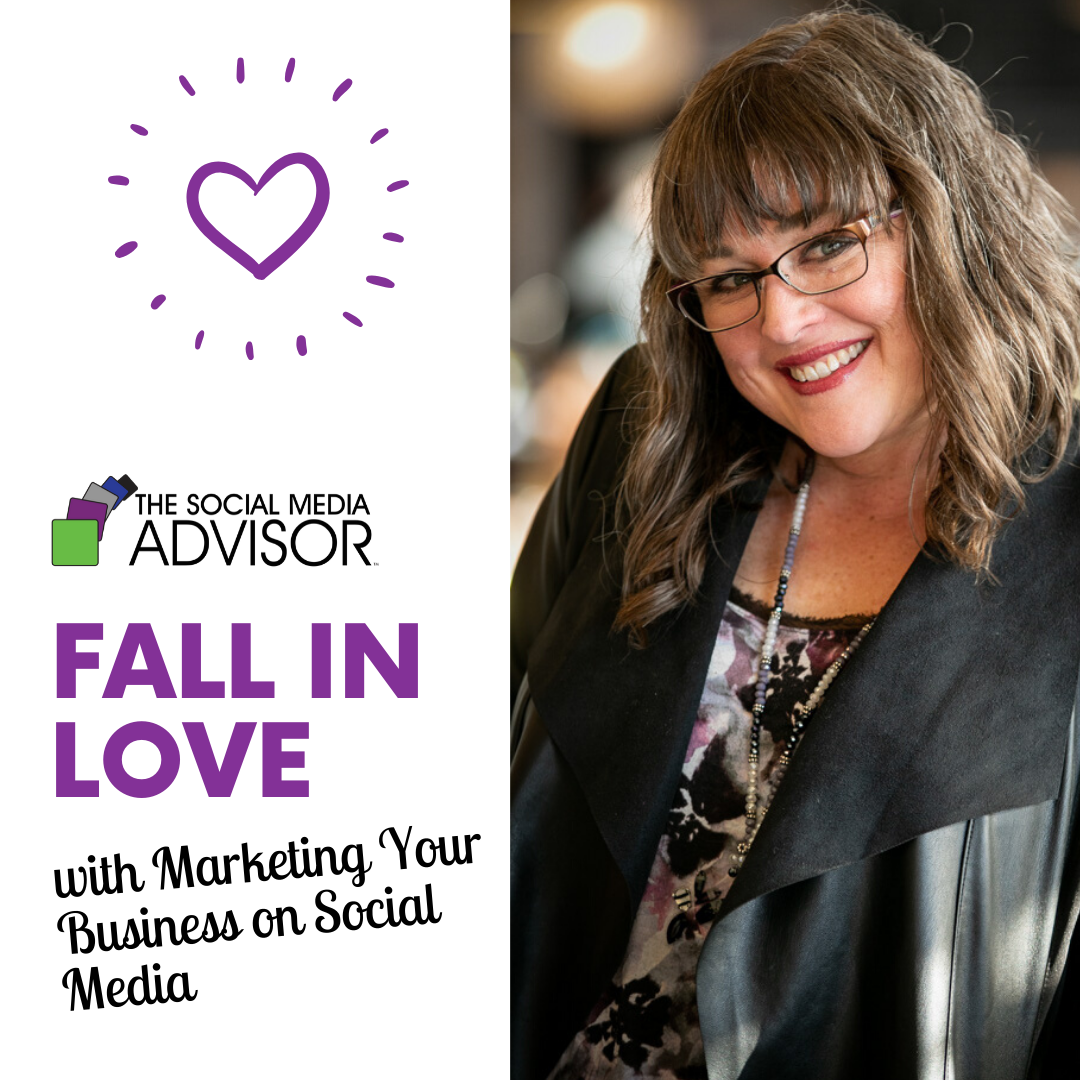 How Can You Fall in Love with Marketing Your Business Through Social Media
As a business owner, the amount of work you have to do to stay on top of running your business, while promoting it, can be overwhelming. Few businesses look at social media marketing through the lens of loving this opportunity to show up and connect with others. Here are some ways you can shift your perspective to fall in love with marketing your business through social media this year.
Refining Your Message
One of things that creating a social media marketing strategy does for your business is that it forces you, as a business owner or entrepreneur, to develop and refine your message. You have to know what you want to say, and how you want to present yourself as a business, to create social media content. The more you refine your message, the more confident you'll become when promoting it. This is an excellent opportunity to share the right message with others.
Growing Your Audience
There's nothing more powerful, when it comes to a successful social media strategy, than the feeling of having grown your own audience. Building community online is the most impactful way to score when it comes to know, like, and trust. It starts small but, over time, you can truly be leading a community of people who trust you and are eager to hear what you have to share.
Spreading Your Influence
Social media marketing allows you to share your message beyond your immediate community. You may be able to find enough clients by taking time to meet people in person each month, but you'll never be able to scale offline in the same way that you can online. Building a website is important, but if you never direct traffic to your website – no one will find it. One of the best ways to send people where you want them to go is to hang out where they are and connect with them, build trust, establish a relationship – and then encourage folks to check out what you've created. Social media marketing is the best way to accomplish this.
Your mindset regarding social media marketing is one of the greatest factors for success with this type of marketing. If you approach social media with the intent to share your message, grow your audience, and spread your influence – instead of simply focusing on conversions – you'll find the experience much more rewarding for you and your business.
Want help getting started? At the Social Media Advisor, we can optimize your social media profiles (helping you get FOUND), assist you in creating monthly social media content (so you get SEEN) and teach you how to use social media marketing effectively (so you are finally HEARD). Contact us to find out more: https://thesocialmediaadvisor.com/
Be sure to Follow us and Let's Engage!
Hollie Clere of The Social Media Advisor is a "#BeAwesome" Developer, Social Media, Brand Builder, Content Manager, Trainer and Author in LinkedIn, Facebook, Twitter, Blog, Google+, YouTube, Pinterest, Instagram, and the tools to manage them.
Click here for Social Media Training, Speaking and Strategy Consultations.