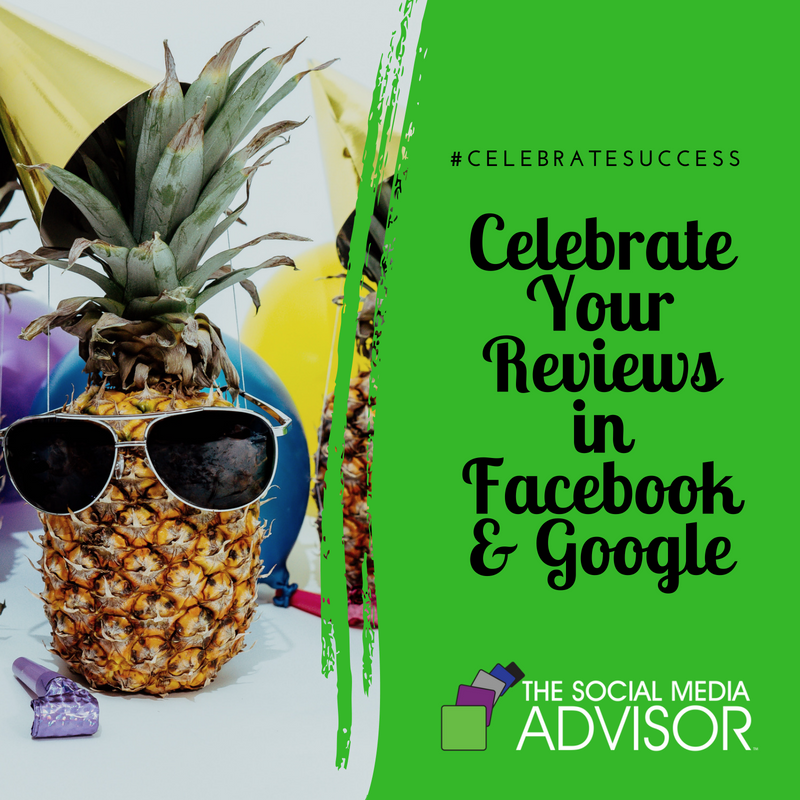 For social marketers, there's nothing more coveted than high-quality positive reviews. That's because reviews help you rank in the search engines, show your best face, and assure potential customers that you are the go-to product or service provider.
The funny thing is, even when we get five stars, we don't quite know what to do with them. Often those magic words will sit out there on Yelp or Google just collecting dust. Now's the perfect time to put those hard-earned A+ ratings to work.
Here are five creative ways to celebrate success using your online reviews:
Say "Thank You!"
The very first thing you should do is say thank you. Whether that's a shout out on the platform where the review was posted or by sending a note or gift, you should thank everyone who takes the time to give a thoughtful review. We like to create social graphics that include the testimonial and then do a shout out and tag the individual or company in the caption – both sharing the love and showing our appreciation at the same time!
Put Them On Your Website
There are various approaches to using testimonials on your site, but whether you choose to create a dedicated page, put them on sidebars, or sprinkle them throughout your content, you should be posting your positive reviews on your website.
Use Them In Targeted Emails
There are many ways you can take advantage of positive reviews in your email marketing. Some of the most popular are adding a positive quote as your email signature, using them to respond to triggering events such as shopping cart abandonment, and crafting a specific message around them.
Profile The Reviewer
What better way to celebrate a review than by shouting out the success of the reviewer. Introduce this angel to your community and see if you can help them succeed. If it warrants, you can turn it into a case study or white paper. Blog posts, press releases, and customer profiles are all good ways to use positive reviews.
Pay It Forward
If you are getting good reviews then you no doubt have a lot of people to thank. Celebrate the people behind the good news by highlighting the fruits of their hard work.
Of course, the above focuses on positive reviews. That doesn't mean that you should ignore the negative ones. Take them to heart, thank the reviewer, and see what you can do to fix the problem. All reviews are an asset to your business. When they are positive, use them to tell your story and celebrate your success. When they are negative, learn from them.
Be sure to Follow us and Let's Engage!
Hollie Clere of The Social Media Advisor is a "#BeAwesome" Developer, Social Media, Brand Builder, Content Manager, Trainer and Author in LinkedIn, Facebook, Twitter, Blog, Google+, YouTube, Pinterest, Instagram, and the tools to manage them.
Click here for Social Media Training, Speaking and Strategy Consultations.