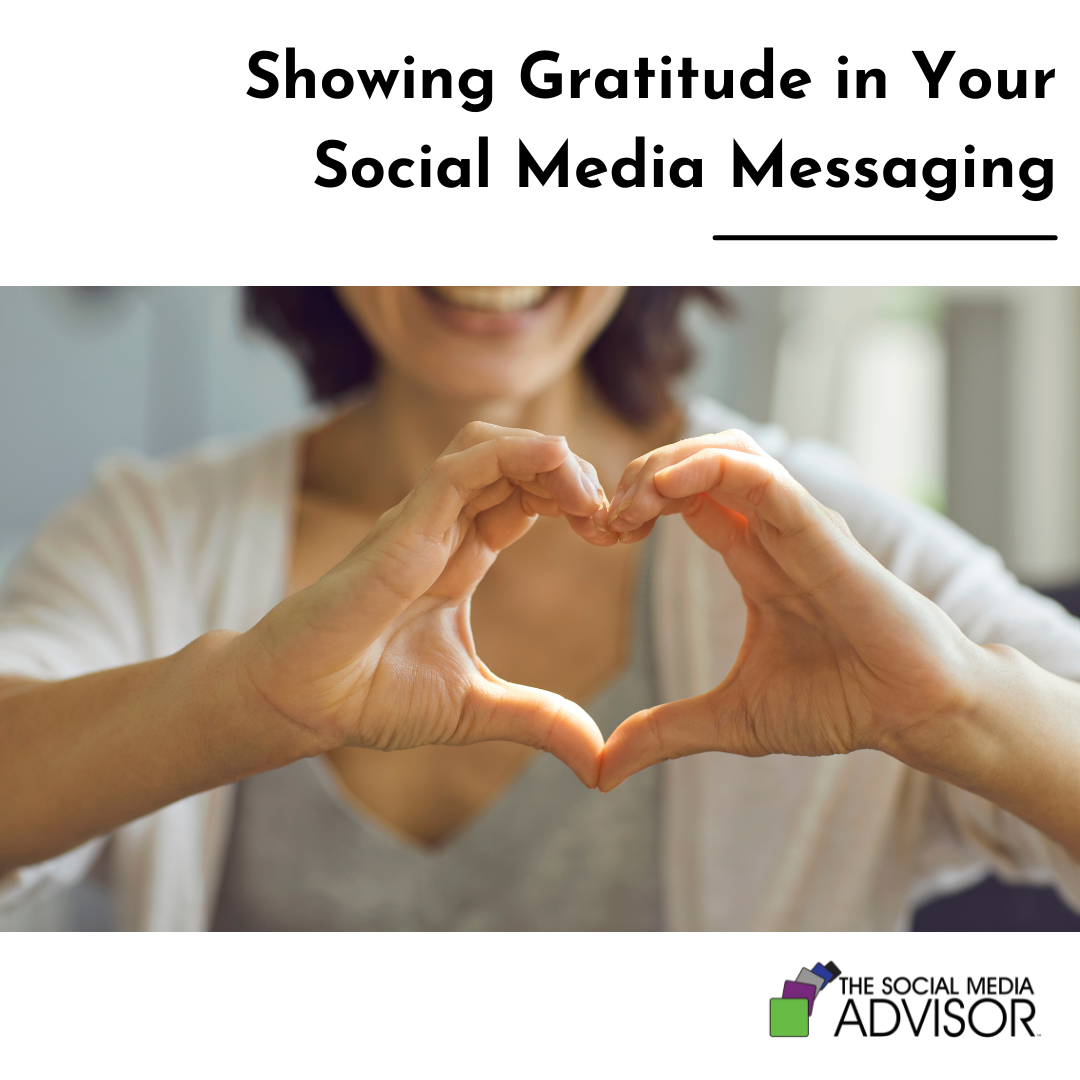 Showing Gratitude in Your Social Media Messaging
Marketing your business online is more challenging than ever before. As more small businesses are created, there is an ever-increasing amount of noise on the Internet. Everyone wants your attention. Everyone wants your business. It's easy to lose focus of what really matters as a small business owner.
Are you showing what your company is grateful for in your social media messaging? November is the season of gratitude and an excellent opportunity to praise and celebrate your customers, your power partners, and your vendors. 
Stay True to Your Vision
What is your vision for your small business? This vision is a key element in creating content to share online. Whether you use it as a guiding compass or incorporating it into your social media and brand messaging, your vision is where everything starts. Your vision is what inspires you to do the work you do and it inspires others to follow you, sign up, and spread the word about your brand. This month, we are challenging you to take your vision and GO BIG on social media with your content by combining your vision and your gratitude into social media messaging.
Keep It Simple
One way to avoid overwhelm in your social media marketing AND to show your respect and appreciation for your people is to have a plan! If you develop a plan using simpler systems, your online marketing can be fun! Discovering and implementing new tools and systems to streamline your marketing efforts helps you to free up time in the long run and get clear on where your priorities are. 
If you need help getting started, our team is well versed in creating a marketing roadmap for small businesses. We teach our clients how it all works using online tools and walking you step by step through each process. These tools will help you create content in an easy way and incorporate strategies that help you get found organically.
Honor Your People
Once you have a plan, supported by your vision, then it's time to shout out your gratitude to the world! Take this opportunity to tell the world just how grateful you are for the people that help you do what you. This is the perfect time of year to create appreciation content for your audience, your clients, your team, and your collaborative partners. Whether you create shout-outs to share on social media, promote a giveaway or contest for your followers, or give a behind-the-scenes tour of how it all works (and all the amazing people involved) – folks love to consume real, authentic content that gives insight into your mission and vision. 
Do you have to show gratitude in your social media marketing? Of course not. However, my team has found it's an effective way to grab audience attention, get engagement from followers, and inspire loyalty from your team and partners. 
How do you use social media? Pay attention to the people and pages that inspire you to like, comment, and share their content. What makes these content creators so relatable? The answers to these questions are the first steps into designing a social media strategy and content marketing plan that works for your business. Are you ready to define your brand story and build a long-term relationship with a loyal audience? Let's do a Discovery Session to see which programs best fit your small business needs and get your ramped up before the new year!
Be sure to Follow us and Let's Engage!
Hollie Clere of The Social Media Advisor is a "#BeAwesome" Developer, Social Media, Brand Builder, Content Manager, Trainer and Author in LinkedIn, Facebook, Twitter, Blog, Google+, YouTube, Pinterest, Instagram, and the tools to manage them.
Click here for Social Media Training, Speaking and Strategy Consultations.
gratitude, Social Media, Social Media Marketing, Social Media Strategy