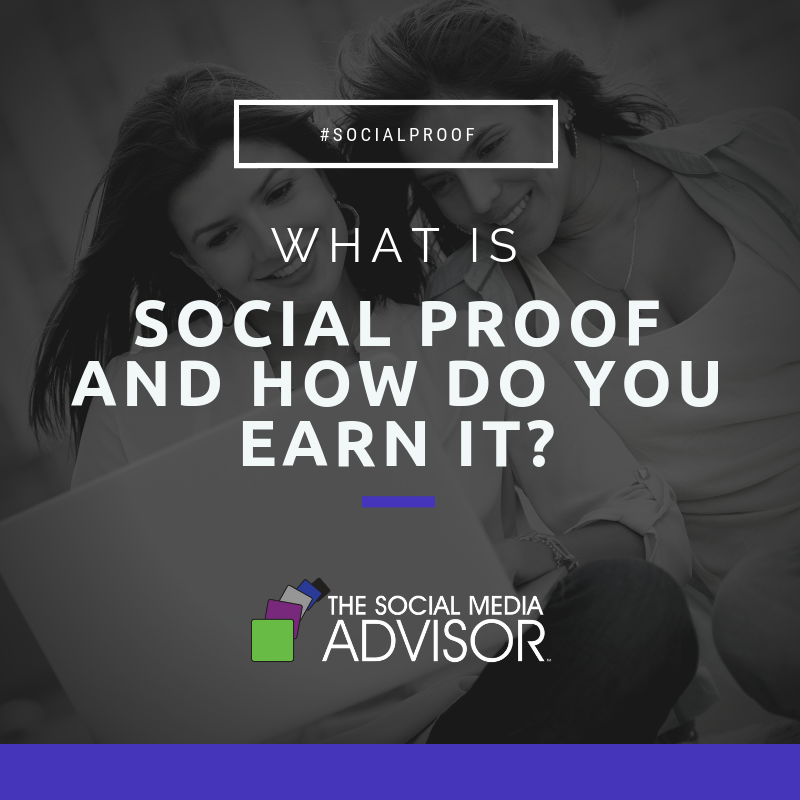 #SocialProof – What is Social Proof and How Do You Earn It?
If you've heard the term "social media influencer," then you know what social proof is. Think about how you go about choosing a restaurant. How do you feel when you pull into the parking lot of an eatery and it's empty? Chances are you keep on driving since you want to know that others are eating there. That is social proof.
How about testimonials and reviews? Yep – also types of social proof.
There are all sorts of scientific analysis that explore the meaning of the term, but we all know what it means. Social proof is simply following the lead of others.
While the term social proof is relatively new, the concept is not. Advertisers and marketers have been using it forever – think "Dentist recommended," "AAA Rated," as well as client lists. What's new is the need for social marketers to pay attention to how they incorporate social proof in their overall strategy.
When you consider how difficult it can be to differentiate between all the different product offers that are available, it's easy to understand why social proof is so important. Social proof, whether positive or negative, sets products and services apart.
Even search engines, with their heavy emphasis on engagement, demand that you take the concept seriously. Earning strong social proof will not only convince people to try your product or service, but it will also get you found in a sea of similar offerings.
Earning social proof is not easy. Think about it in terms of establishing a strong reputation: it doesn't happen overnight. It's not enough to create great content; you have to package it, convince your community to share it, and get the word out. Chances are you are already employing social proof in your online content and on your social media. You just may not have thought about it in those terms.
But do you know exactly how you are using social proof and whether or not it's effective?
Luckily, there is a way to find out.
The first step is to take advantage of the FREE social media analysis offered exclusively by The Social Media Advisor as part of our discovery session. You'll learn how to improve your approach to social proof and what you can do to make sure that you are getting found. Let us help you make the most of your social proof and improve your SEO.
Be sure to Follow us and Let's Engage!
Hollie Clere of The Social Media Advisor is a "#BeAwesome" Developer, Social Media, Brand Builder, Content Manager, Trainer and Author in LinkedIn, Facebook, Twitter, Blog, Google+, YouTube, Pinterest, Instagram, and the tools to manage them.
Click here for Social Media Training, Speaking and Strategy Consultations.