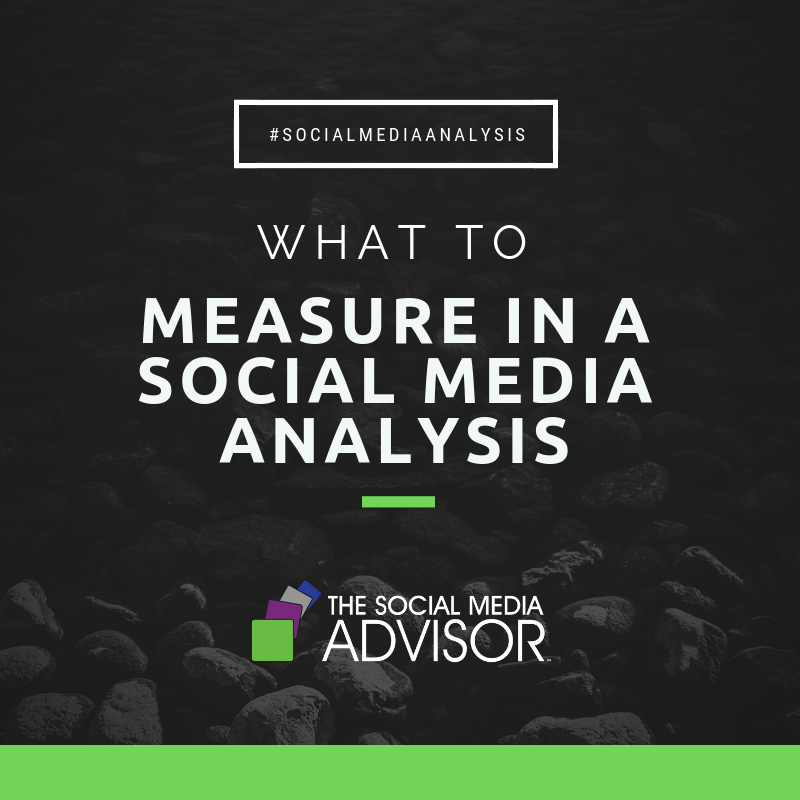 #SocialMediaAnalysis – What to Measure in a Social Media Analysis
You work hard to make sure that your social media feeds are vibrant and engaging. But are your efforts working? To make sure that you're getting the most from your social media dollars and determine if your strategy is working, you need to monitor its effectiveness. That means that you need a formal plan for taking measurements! But precisely what metrics should you be tracking?
Social Media Engagement: It doesn't do much good to spend your resources on creating good content if it's not getting the attention of your community. While the precise metrics will depend on the platform, you should monitor likes, shares, re-tweets, and replies. If your content is not engaging, then you need to reevaluate.
Search Engine Rankings: It is critical that you know whether or not customers can find you. Keeping track of where you stand in terms of search engine rankings will help you determine that. Your goal should be to place as high as possible on page 1 so that you'll be found by the right people.
Volume and Conversion: Whether it's your website or your social media, you need to know how many people are visiting your sites and how these numbers are trending. On Facebook, for example, you should monitor how many people like your page and how this is changing over time. You want to see growth, but you also need to monitor trends over time. For Twitter, you want to track your followers. For your website, you should analyze visits, bounce rates, and where your visitors are coming from.
Demographics: It is essential to know what types of people are using your content so that you can determine if you are hitting your target audience.
Click Rates: It is important to know what content is hitting a chord with your audience. If no one clicking on the links you publish then your call to action needs to be tweaked.
Establishing a program to monitor how well your social media is working can be tricky. Luckily, you can get help from experts. When you consult with The Social Media Advisor, you can take advantage of a FREE social media analysis. In no time at all, you'll be able to determine if your social media campaigns are targeting the right customers, generating engagement, and helping you grow your business.
Be sure to Follow us and Let's Engage!
Hollie Clere of The Social Media Advisor is a "#BeAwesome" Developer, Social Media, Brand Builder, Content Manager, Trainer and Author in LinkedIn, Facebook, Twitter, Blog, Google+, YouTube, Pinterest, Instagram, and the tools to manage them.
Click here for Social Media Training, Speaking and Strategy Consultations.