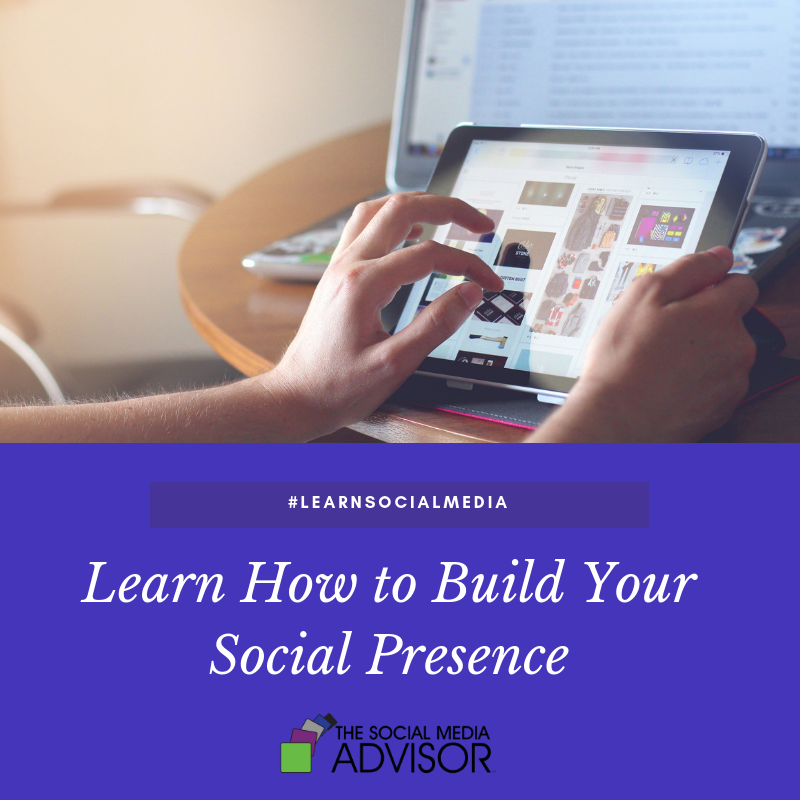 #LearnSocialMedia – Learn How to Build Your Social Presence
As a business owner building an online presence, you have access to a lot of tools. The trouble is, sometimes there seems to be so many that you don't know what to use or where to even begin. If you aren't using social media to market your work then you are missing out. It can be the most cost-effective way to connect with and understand your customers, promote awareness of you and your products, and grow your customer base.
The beauty of social media is that it gives you a direct line to your customers in a way that no other type of marketing can. To use social media effectively, you need to follow some best practices so that your efforts will prove beneficial.
Have goals: You probably already have a social media presence but do you have goals? If you are out there simply because you feel like you have to be then chances are you're not using social media effectively. What do you want to achieve with your social media marketing?
Have a plan: Use a haphazard approach, and you'll get haphazard You need a purpose for what you post and a strategy for why you're posting. Social media strategy is the difference between just showing up and actually achieving results.
Be consistent: If you think about what makes advertising effective, then it will make sense to you that you need to create content and post regularly to become a channel that your customers and target audience can rely on.
Be human: Social media users are pretty savvy, and they can spot a fake a mile away. You behave like a robot you'll get the kind of loyalty that robots deserve. Think about your most recent experience seeking quality customer service in your own life. Now contemplate how you interact with your customers. What lessons can you take from that to improve your online presence? Social media is meant to be social. Businesses that miss that truth will often be frustrated with the return on their effort, time, energy and money.
Focus on relationship building: The beauty of social media is that it can enable you to develop relationships with your customers. Post it and forget it? Not if you want to be successful online. People do business with people.
Tell a great story: Social media affords you the opportunity to weave a great tale about you and what you are passionate about. Social media storytelling is the difference between simply posting and creating a loyal brand following.
Using social media is easy. Using social media effectively is not. Fortunately, you have access to the Social Power Program. This online training resource puts expert advice and practical tutorials at your fingertips so that you can learn how to make the most of what social media has to offer. It's the perfect resource no matter what your level of expertise. If you are just getting started, we recommend the Storytelling track. For companies with a consistent social media presence, it's time to up your game with the Strategy option.
The Social Power Program is designed to help you learn how to discover your real audience and target your approach, make the most of storytelling, and get your message across. At the same time, you'll learn the secrets to engagement and relationship building. The Social Power Program is not just affordable; it's cost effective. After all, what's the point of dedicating your valuable time and resources to social media if you aren't certain how to make it work well? Join us at the Social Power Program.
Be sure to Follow us and Let's Engage!
Hollie Clere of The Social Media Advisor is a "#BeAwesome" Developer, Social Media, Brand Builder, Content Manager, Trainer and Author in LinkedIn, Facebook, Twitter, Blog, Google+, YouTube, Pinterest, Instagram, and the tools to manage them.
Click here for Social Media Training, Speaking and Strategy Consultations.
#LearnSocialMedia, Online Presence, Social Media Strategy, Social Power Program, storytelling in social media