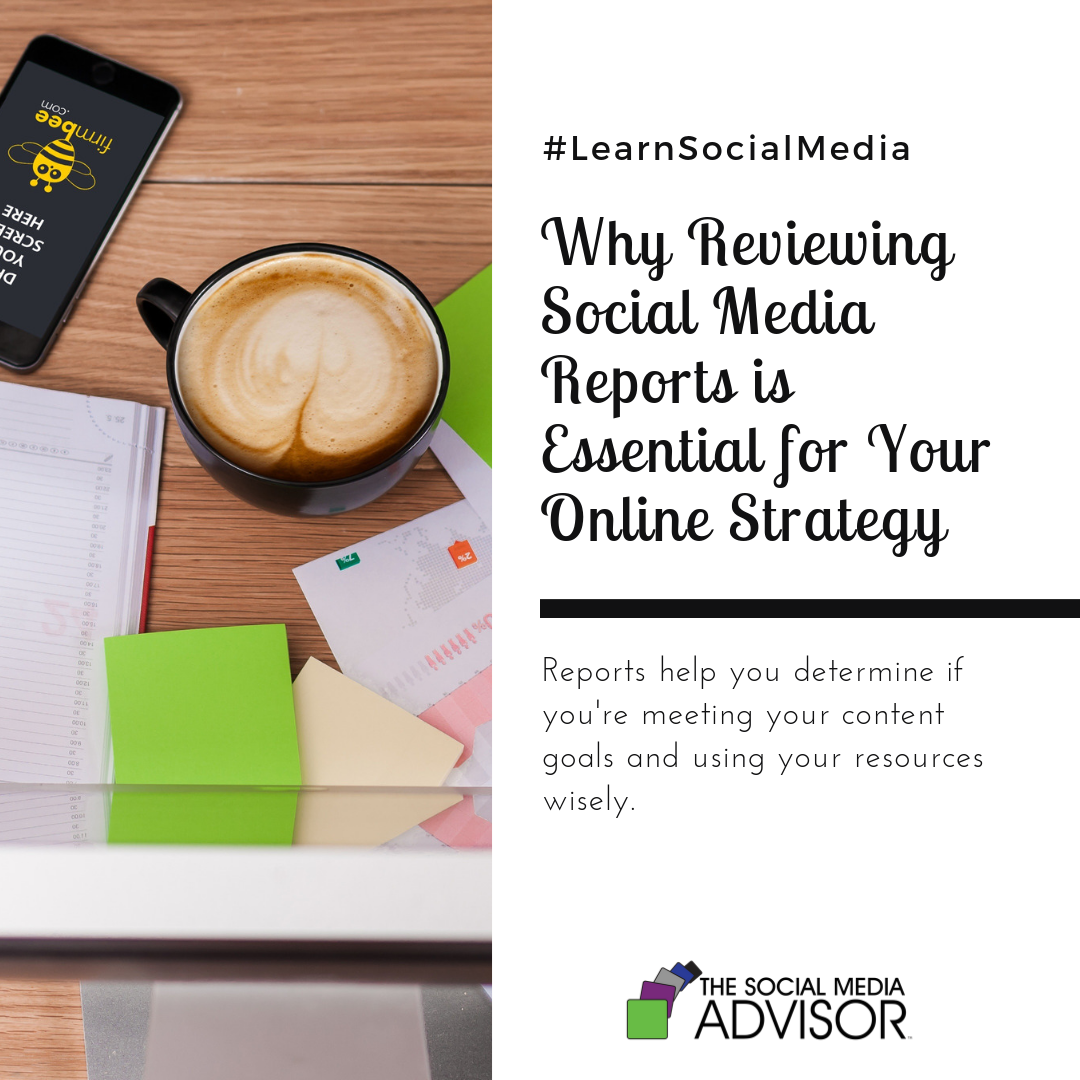 Whether you consider using social media for business a bonus or a burden, there's no denying that creating content can be fun. However, as anyone who does it will tell you, it can also be extremely time-consuming.
That's where social media reports come in. Reports can help you determine if you're meeting your content goals and using your resources wisely.
Each social media platform has its own set of analytical tools to help you understand if your content and timing are effective. Of course, there are also professionals and third-party tools available to do additional analysis, but let's assume you want to do your own analysis.
At a minimum, you should be using Facebook and Twitter.
With the reports these two platforms have built-in, you'll be able to determine how many people are viewing your content and whether or not they are sharing your content with others.
Facebook
Facebook's reporting tool is called Insights. It's automatically available if you have a business page. When you view Insights you'll be able to see how many people are viewing individual posts, determine how often each item is shared, and if it's been commented on. Over time, you'll be able to understand what type of content works best with your particular audience. You'll also be able to break down your information along demographic lines.
Twitter
Twitter's reports are called Analytics. Like Insights, you'll be able to track what elements of your content are performing well. If you're purchasing paid advertising, you'll also be able to track which ads are giving you the best return on investment.
Other platforms such as Instagram and LinkedIn have their own reporting tools and carry similar information, and you should be taking advantage of them. By monitoring each of these analytical tools, you can make sure that your social media strategy is working. If not, it's time to make some adjustments.
It's easy to get overwhelmed by all the data that comes along with your social media pages. Luckily, you can get a head start on learning what it all means and how to best use it with the Social Media Advisor's Social Power Program. Right now, when you enroll in the Social Power Program, you'll get a FREE comprehensive social media analysis. This analysis will give you a complete picture of your strengths and weaknesses and a snapshot of what your audience sees. Don't you owe it to yourself to take advantage of this free benefit today?
Be sure to Follow us and Let's Engage!
Hollie Clere of The Social Media Advisor is a "#BeAwesome" Developer, Social Media, Brand Builder, Content Manager, Trainer and Author in LinkedIn, Facebook, Twitter, Blog, Google+, YouTube, Pinterest, Instagram, and the tools to manage them.
Click here for Social Media Training, Speaking and Strategy Consultations.