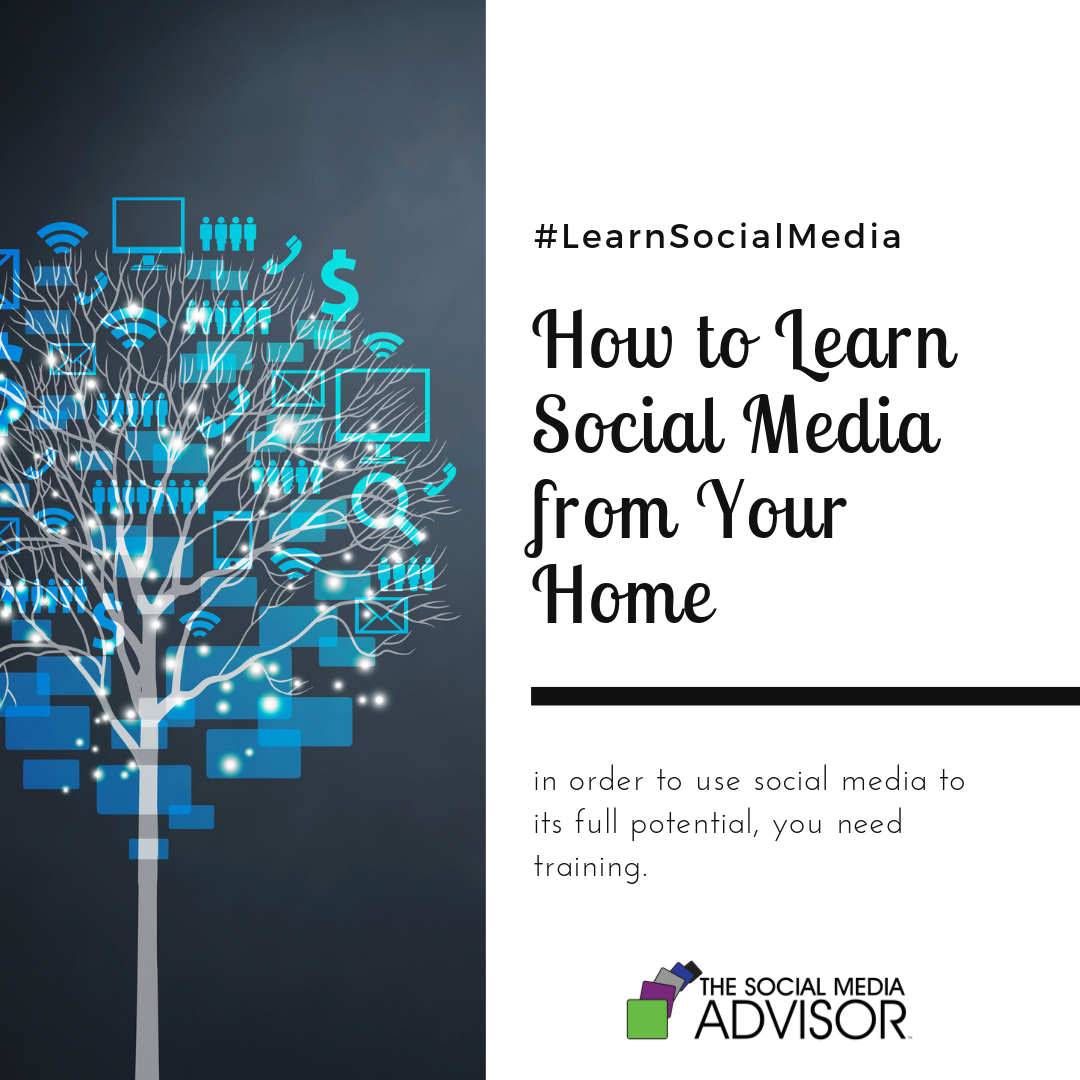 #LearnSocialMedia – How to Learn Social Media from Your Home
No matter what type of business you're in, it's mandatory in today's market that you be up-to-date on how social media can help you meet your goals. Gone are the days when you could throw up a few posts and move on.
To make the most of what social media has to offer, you need to know what makes each platform unique, the best way for your specific business to measure results, and how to get maximum engagement from your followers.
Face it – unless your business is selling social media services, you probably aren't an expert at social media. Of course, there's absolutely nothing wrong with that. The good news is that there are professionals out there who are passionate about helping people just like you use social media to get your message out. They are there to teach you what you need to know to turn social media into a key element of your marketing strategy.
You probably know what comes next. In order to use social media to its full potential, you need training. Ugh, you may be thinking. Training means leaving the office and spending time offsite sitting in a classroom. You just don't have time for that.
Well, think again, because you can learn how to use social media without leaving your office. Even better, you can take courses right at home. With online eLearning, you control the schedule and the location.
The Social Power Program will give you all the tools you need to create a social media strategy from scratch or enhance your existing strategy. You'll also get the nuts and bolts that will help you and your team put your strategy into action.
The program is affordable so that you can make sure that anyone in your organization who touches your social media can do so the right way.
From learning how to get found on social media to understanding how to get your community to engage, you'll get actionable knowledge from the very first lesson. Not only that, we'll start you off with a FREE comprehensive social media analysis. Your analysis will give you a baseline so that you can monitor your progress. In no time at all you'll see your metrics improve, your engagement go up, and your SEO pay off.
Be sure to Follow us and Let's Engage!
Hollie Clere of The Social Media Advisor is a "#BeAwesome" Developer, Social Media, Brand Builder, Content Manager, Trainer and Author in LinkedIn, Facebook, Twitter, Blog, Google+, YouTube, Pinterest, Instagram, and the tools to manage them.
Click here for Social Media Training, Speaking and Strategy Consultations.
#LearnSocialMedia, Social Media Training, Social Power Program