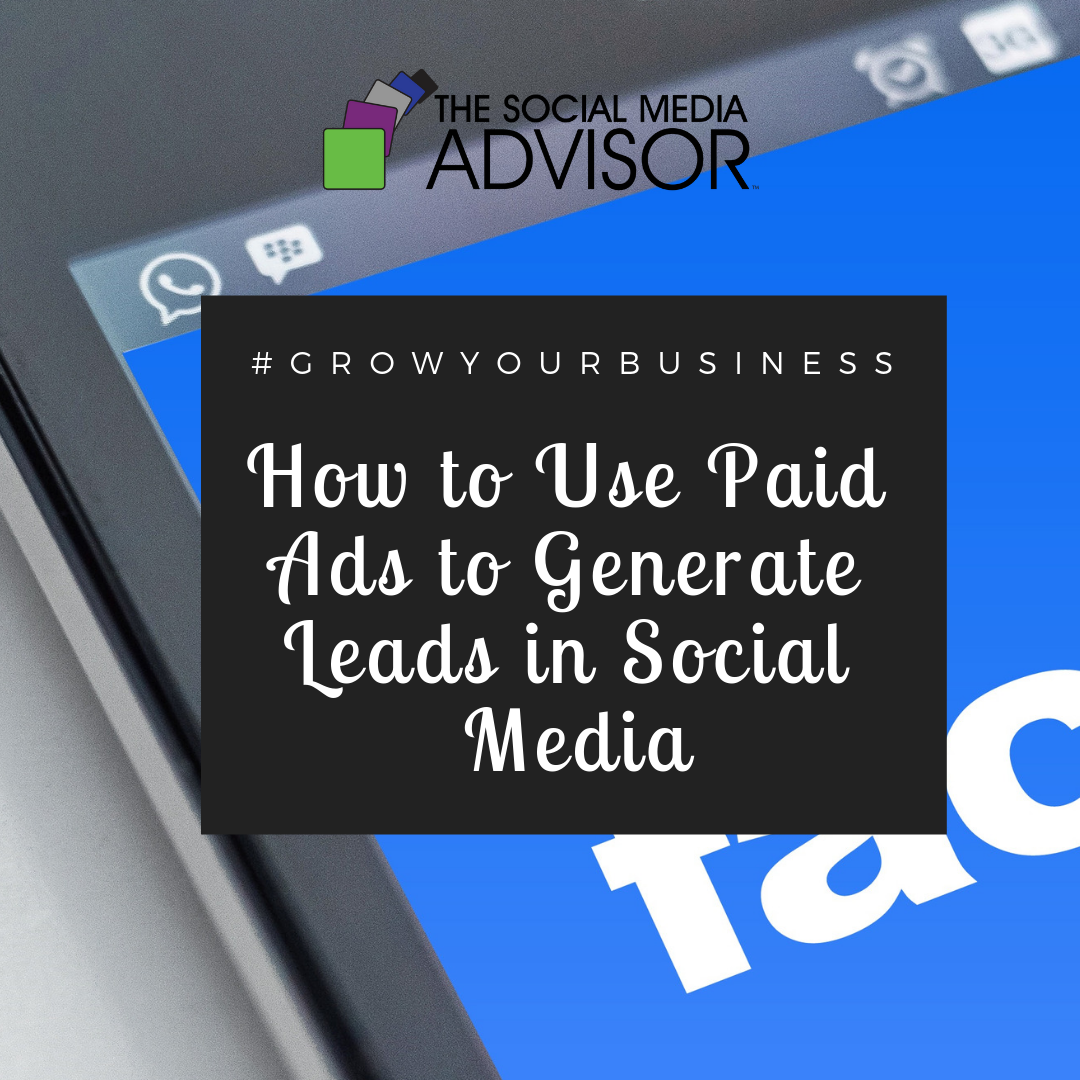 #GrowYourBusiness – How to Use Paid Ads to Generate Leads in Social Media
You may love your job but you aren't just working for the fun of it. You also want to make money. Moreover, to make money, you need to get sales. To get sales, you need leads.
Until the last few years, you could rely on getting leads organically through your website and search strategies. Unfortunately, the effectiveness of these tools has been on the decline over the last few years. Nowadays, to make the most of using the web to generate leads you need to take advantage of social media advertising.
Of course, you want to make sure that you're using your dollars effectively so before jumping in you need a plan. Here are six key steps to using paid ads to generate leads in social media:
Set a Budget: When it comes to cost, social media advertising is relatively inexpensive when compared with traditional media. Best of all, you can set a target for how much you want to spend. Based on the results you can either increase or decrease the amount. You'll need to be aware of the pricing structures for the various platforms and decide how you want to allocate your resources.
Think About Your Targets: When you purchase social media advertising you select the target audience. Consider your audience carefully and make your selections based on who is most likely to need your products or services.
Decide How To Measure Success: Unless you have goals and metrics established you have no way to determine if you're getting your money's worth. Is it hard sales, leads, clicks, shares or some other number that will determine if your campaign is working?
Analyze Your Options: Study each platform carefully before launching. Each platform (Facebook versus Twitter, for example) has its own unique strengths and weaknesses.
Develop Your Content: The exact type of content that will work best depends on a variety of factors. Your best bet is to use a balance of different media.
Rinse and Repeat: It may take time to develop the right combinations of spending, platforms, and specific content. Evaluate your progress and make adjustments to your strategy.
To use social media paid advertising successfully you need to understand the basics as well as what makes each platform tick. The quickest, most effective way to do that is to consult with a professional.
The Social Media Advisor can help you jump-start your effort by helping you build a solid foundation. The Social Power Program will give you the tools you need to make sure that you are not spinning your wheels and wasting money. Best of all, for a limited time, you'll receive a FREE Social Media Analysis with your Discovery Session.
Be sure to Follow us and Let's Engage!
Hollie Clere of The Social Media Advisor is a "#BeAwesome" Developer, Social Media, Brand Builder, Content Manager, Trainer and Author in LinkedIn, Facebook, Twitter, Blog, Google+, YouTube, Pinterest, Instagram, and the tools to manage them.
Click here for Social Media Training, Speaking and Strategy Consultations.