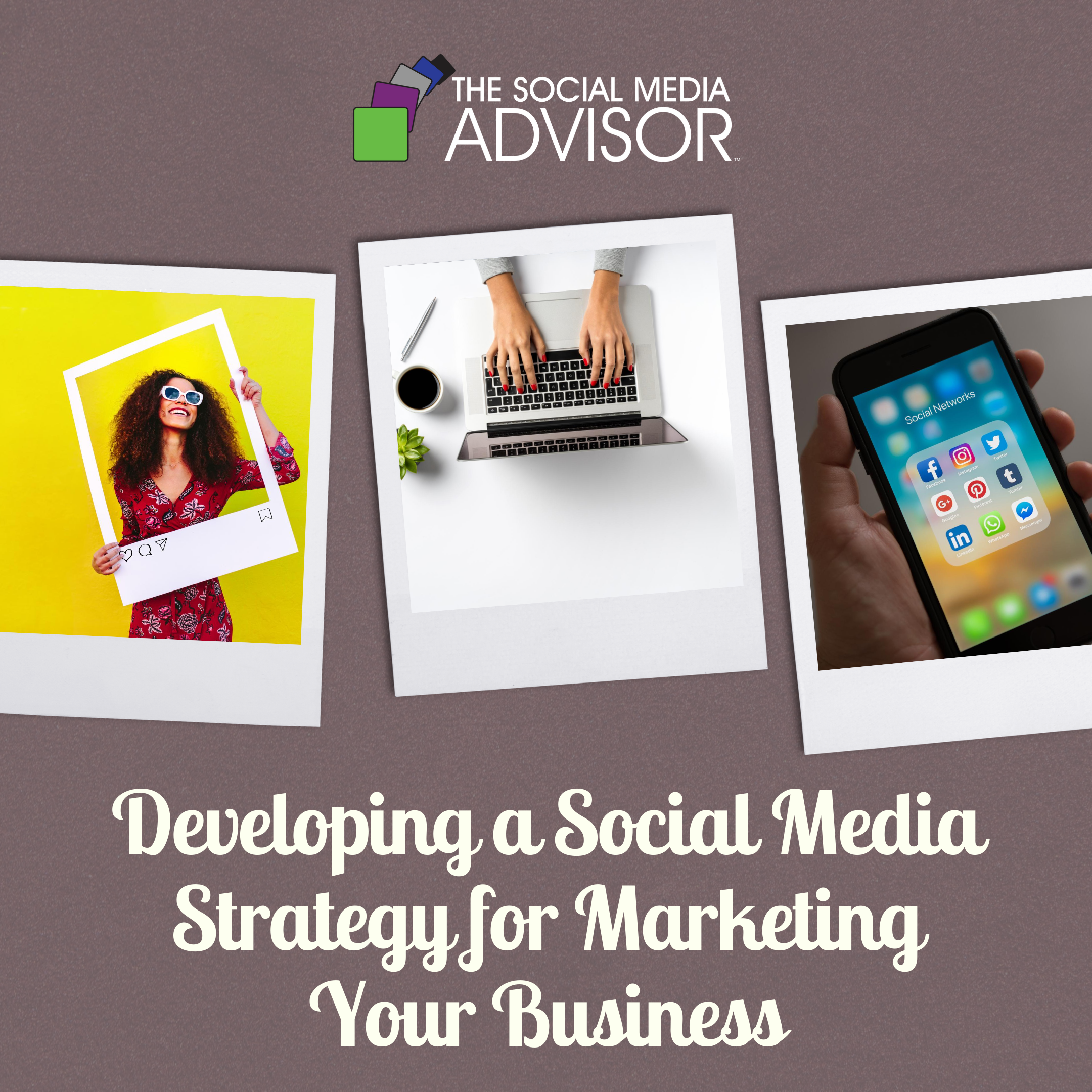 Posting consistency on your business social media channels is vital. Consistency is one of the keys to success on social media. However, making sure you have a post up every day isn't necessarily a social media strategy. If you've found that posting to social media isn't producing the results you had hoped, it's time to evaluate what you are posting and whether or not it's the type of content your audience actually wans in their social media feeds.
When developing a social media strategy for marketing your business, these three tips are what we'd like you to focus on right now:
Organic Growth
In today's social media world, there are really only two paths for growth on Facebook for small businesses. Organic growth is where you grow your audience on social media without investing in any platform-based advertising. By creating and sharing branded content, you attract like-minded individuals and nurture those relationships through social media engagement and posting valuable information. The best organic growth strategies incorporate community building – encouraging your audience to come back daily for connection and community.
Social Media Advertising
Once you know your content is working (because your audience is growing and engaging with your posts), it's time to consider investing in social media advertising. For many industries, social media advertising is quite affordable and helps to draw new traffic to your channels. Once you know a post is doing well, boosting it can draw fresh eyes – people that may decide to follow your channel (growing your audience).
You can also craft ads using a targeted strategy to draw traffic to your website, landing page, newsletter sign-up, or other call to action area. These ads don't necessarily have to start as original content in your feed. However, since you are sending traffic elsewhere this effort probably won't result in an increase in social media followers on that channel.
Which method works best? It depends on your strategy and what marketing goal you are trying to reach. Are you trying to drive traffic to your new launch? Increase your Facebook followers? Build your email marketing list? Each effort requires a specialized advertising approach.
Analytics & Reporting
What you think makes a great post won't always align with what your audience believes is valuable content. That's why it's important to track your data frequently, evaluating what is and isn't working, so you can optimize your social media posts to gain even more reach and engagement.
Social media strategy is about building your audience on your social platforms. This is done with a consistent content marketing strategy and by boosting your efforts through paid advertising. A content marketing strategy is key to organic growth so creating original content (blogs, videos, podcasts) using monthly themes and then repurposing that content for sharing on social media comes first and is then followed up by boosting content that is doing well and creating ads to direct targeted traffic to what you are sharing.
Are you looking for social media training you can participate in, right from the comfort of your home?  Join others utilizing our 40+ video training series that you can participate in, at your own pace, from your home.  We have a Private Facebook Support Group, Monthly Ask the Expert Mastermind Sessions, FREE Ebook and regular new videos to support your marketing. Learn everything from creating the editorial calendar, to creating custom branded images, to the best use of hashtags, to paid ads and reporting by joining the Social Power Program.
Be sure to Follow us and Let's Engage!
Hollie Clere of The Social Media Advisor is a "#BeAwesome" Developer, Social Media, Brand Builder, Content Manager, Trainer and Author in LinkedIn, Facebook, Twitter, Blog, Google+, YouTube, Pinterest, Instagram, and the tools to manage them.
Click here for Social Media Training, Speaking and Strategy Consultations.