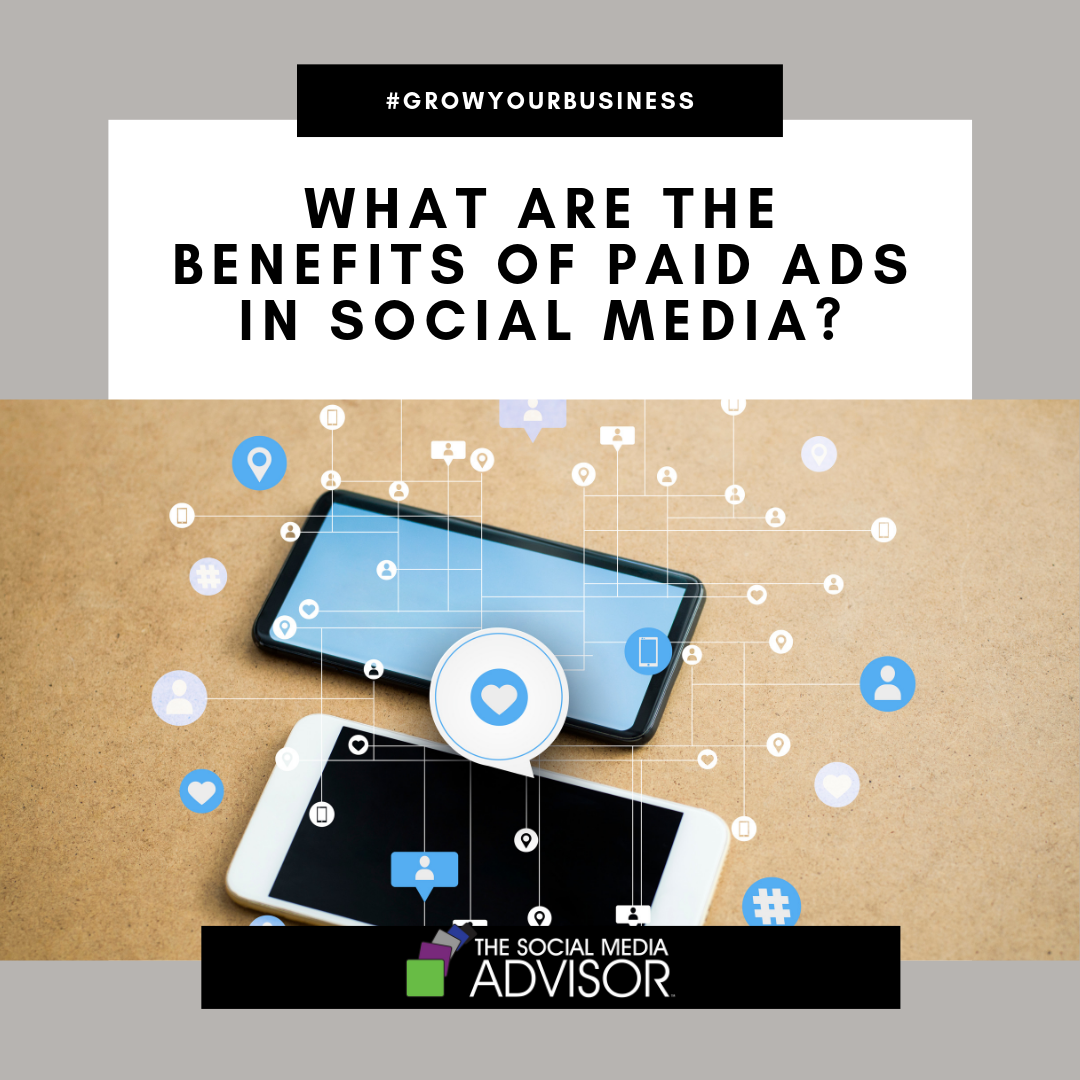 #GrowYourBusiness – What Are the Benefits of Paid Ads in Social Media?
We recently discussed the power of organic reach in social media. And, indeed, it is a powerful strategy that often results in long-term, loyal customers.
But that doesn't mean it should be your only strategy.
Paid ads in social media can be enormously beneficial, especially for newer businesses looking to grow an audience. By incorporating ads into your online marketing strategy, you can make sure you reach the largest audience possible, along with several other benefits, including:
Gain followers
Paid social ads will help your content get in front of more people, who may then choose to follow your page. Why is this beneficial? Well, first, when someone follows your page, it increases the chance that they will see more of your content in the future. Second, as more people follow and interact with your content, Facebook will rank it higher in searches. And, last but certainly not least, a large number of followers adds to your social proof – highly beneficial in today's society, where consumers so highly value recommendations from others.
Grow your email subscriber list
Email marketing is still one of the most effective ways to turn prospects into leads and leads into customers, but it only works if you have people to send your emails to. Paid social media ads are a great way to grow your subscribers and build a list that will work for you.
Many people entice subscribers through the use of gated content, or content that is locked behind a digital wall. For example, you could offer access to an exclusive webinar in exchange for a user's email address. Other people use contests or sweepstakes to gain email addresses.
The strategies are nearly endless, but once someone is on your list, you can continue to send them useful information and build a quality relationship.
Get more website traffic
The ultimate benefit of paid social media ads? MORE WEBSITE TRAFFIC.
Let's be honest: Your website is where all the magic happens. It's where you talk about your business and values, it's where people can browse through your products and services, it's where they can read your blog, and (most importantly) it's where they can make a purchase or sign up for a service.
It's important to note that in order to increase website traffic, you have to share your own original material (blogs, podcasts, product features, etc.). If you boost a post that contains, say, a shared industry article, your audience member will end up back on that other website, not yours.
Bottom line? Paid social can work (and typically, it won't break the bank). The key, like all other social media tactics, is to come up with a strategy that will work.
If you'd like to learn more about paid social media ads and how they can work for your brand, reach out today to set up a training session for you and your staff. We offer a variety of workshops and seminars that will get you started on the road to social media success!
Be sure to Follow us and Let's Engage!
Hollie Clere of The Social Media Advisor is a "#BeAwesome" Developer, Social Media, Brand Builder, Content Manager, Trainer and Author in LinkedIn, Facebook, Twitter, Blog, Google+, YouTube, Pinterest, Instagram, and the tools to manage them.
Click here for Social Media Training, Speaking and Strategy Consultations.