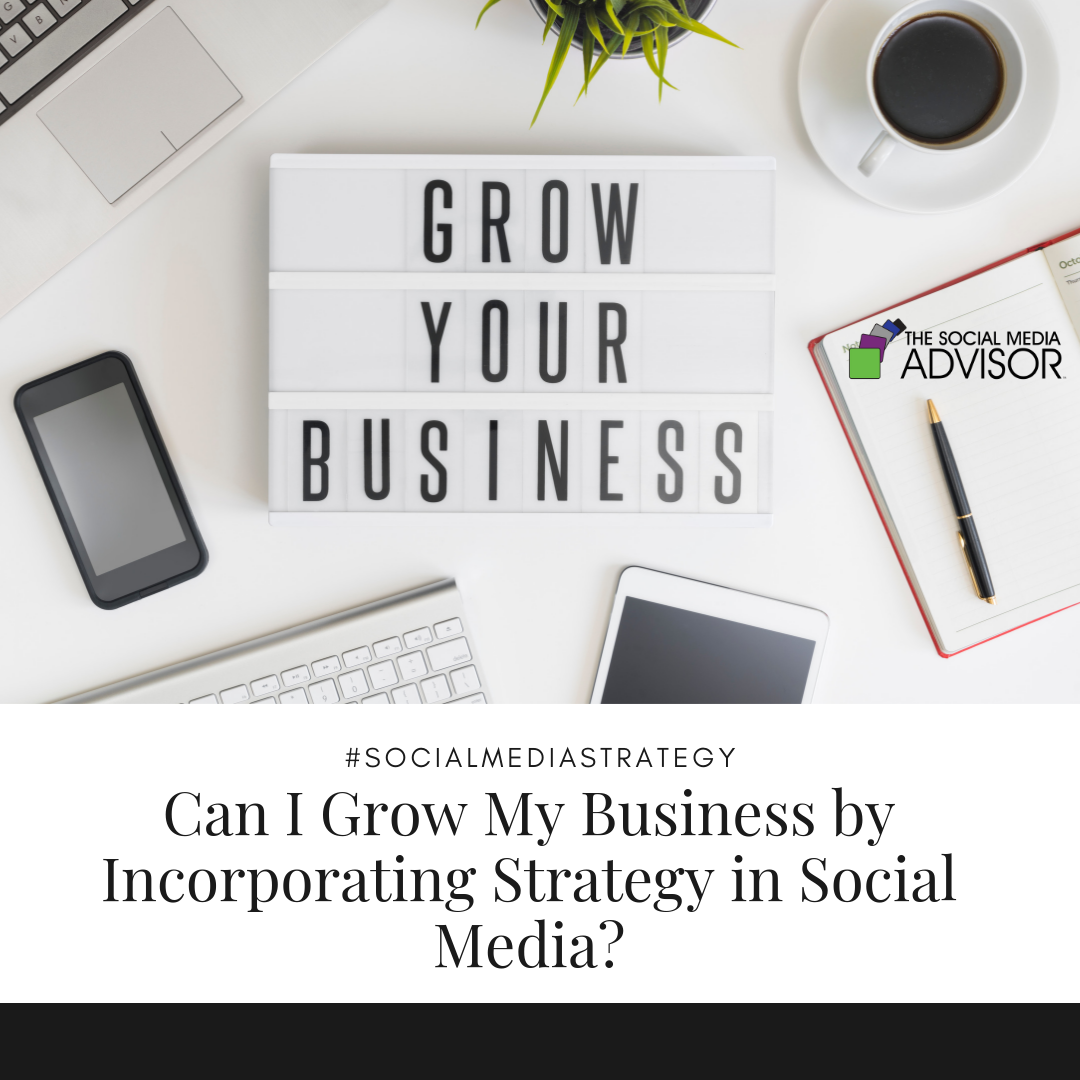 #SocialMediaStrategy – Can I Grow My Business by Incorporating Strategy in Social Media?
Deciding how much of your limited resources to dedicate to social media can be a difficult decision. It's clear that you need to be doing something, but it's not enough to simply throw up some posts, and off you go. To use social media to grow your business, you need to incorporate strategy into your social media. That means that you'll have a reason for what you do, what platforms you take advantage of, and what kind of content you post.
When social media is powered by strategy, it can do a lot to help you grow your business. Here are five key ways that social media strategy can help you grow.
Generate Leads: One of the key ways that social media can help you grow is by increasing your business leads. Remember, the whole point of social media is to help you increase visibility and strengthen relationships. When you are successful at doing this, you'll get more (and better) leads and in turn, generate more sales.
Drive Website Traffic: Whether you sell products online or use your website to ensure that customers have the information they need about your products and how to buy them, social media can be a valuable tool in getting people to access your website.
Improve Your Brand Recognition and Customer Service: Social media users are active and vocal. Having a strong social media presence gives you access to the giant megaphone of satisfied customers.
Strengthen Relationships: To be successful on social media, you have to produce content that doesn't just get follows and likes, but fosters genuine engagement. That means shares and comments. Moreover, remember engagement is a two-way street so that you will be interacting with your audience as well. In doing so, you can grow strong bonds with your customers. That means they are more likely to return to you when they have needs and more likely to bring others along with them.
Bolster All Your Marketing Efforts: Social media is a powerful companion to other elements of marketing. You can use it to build your email marketing list, better understand your customers, and generate word-of-mouth advertising.
If you aren't sure how to incorporate strategy into your social media or need help getting started, the Social Media Advisor can help. Its Quarterly Strategy Road Map Development program can jump start your efforts and help ensure you are on the right track. You'll get a comprehensive introduction to the strategy tools you need as well as practical, tactical information to help you make the most of your efforts. Now is the perfect time to get started. So let's get strategic and start growing!
Be sure to Follow us and Let's Engage!
Hollie Clere of The Social Media Advisor is a "#BeAwesome" Developer, Social Media, Brand Builder, Content Manager, Trainer and Author in LinkedIn, Facebook, Twitter, Blog, Google+, YouTube, Pinterest, Instagram, and the tools to manage them.
Click here for Social Media Training, Speaking and Strategy Consultations.