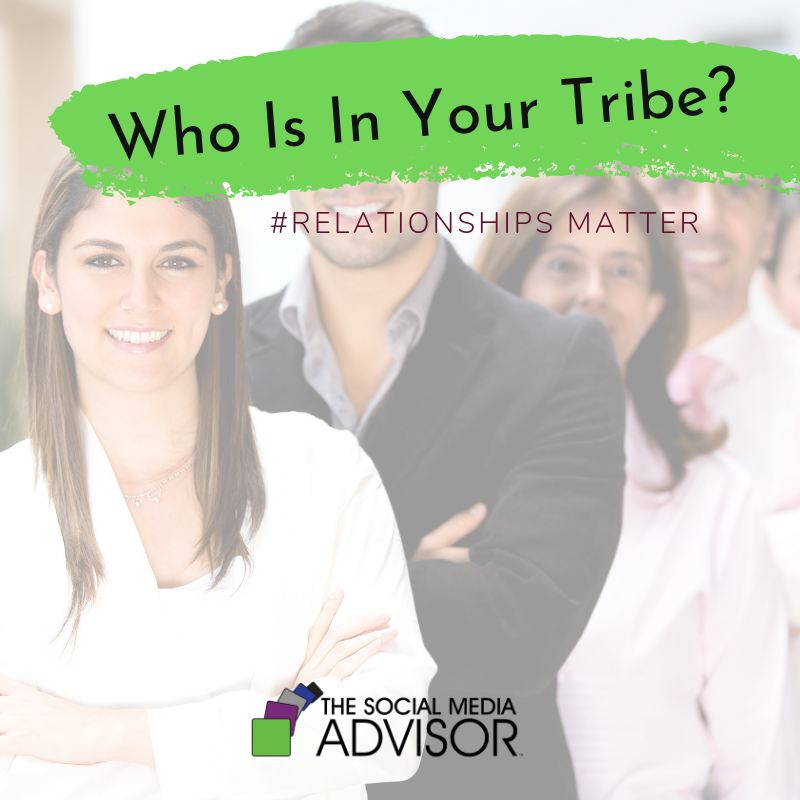 #RelationshipsMatter – Who is in Your Tribe?
Deciding how much of your limited resources to dedicate to social media can be a difficult decision. It's clear that you need to be doing something, but it's not enough to simply throw up some posts, and off you go. To use social media to grow your business, you need to incorporate strategy into your social media. That means that you'll have a reason for what you do, what platforms you take advantage of, and what kind of content you post.
You may not have given much thought to the people who are in your social media network, but you should. The people you connect with regularly are your tribe. In other words, they are your community, the people who make you successful. So if you don't have a good idea of who these people are and what makes them unique, now is the perfect time to learn more about them, strengthen your relationships, and show your gratitude.
So now that you've decided that this is the right time to learn more about your tribe and let them know how much you appreciate them, let's talk about how you might go about that.
Ask them – Face it, these aren't just your social media contacts; they are the people that help you do what you do, and you need to know as much about them as you can. If you feel like you don't know enough about your tribe, then reach out. Once you know more, you can make decisions about what you post on social media to give your tribe what they need to make their jobs (and lives) easier.
Talk to them – Effective use of social media is all about engagement, and to be engaged you need to have interactive exchanges. It's not enough to post content; comment, reply, and talk with your community.
Say thank you – When you show gratitude to the members of your community, you let them know how important they are to you. There are many ways to show your appreciation, not the least of which is to simply say thank you.
Share with them – Of course, you need to share content, but you can also share your influence by passing along information about them, the content they have produced, or other information that can help them succeed.
Be consistent – Your community needs you to be consistent. That means you have a plan, and to make sure your message stays the same no matter what platform you are using.
Engaging with your tribe effectively takes planning and execution. If you aren't already doing this well, then it is probably a good idea to consult with a professional. The Social Media Advisor can help. Their social media analysis can jump start your effort and help ensure that you are taking the right steps in getting to know your tribe and strengthening your relationship with all the members of your community.
Be sure to Follow us and Let's Engage!
Hollie Clere of The Social Media Advisor is a "#BeAwesome" Developer, Social Media, Brand Builder, Content Manager, Trainer and Author in LinkedIn, Facebook, Twitter, Blog, Google+, YouTube, Pinterest, Instagram, and the tools to manage them.
Click here for Social Media Training, Speaking and Strategy Consultations.