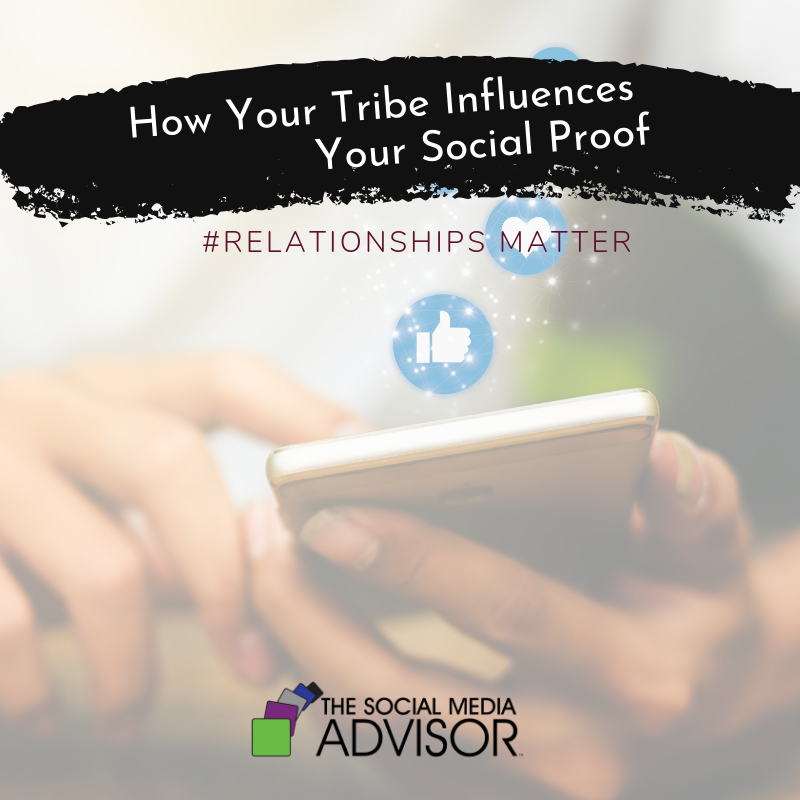 #RelationshipsMatter – How Your Tribe Influences Your Social Proof
When you think about how you use social media, do you think of it in terms of your social proof? Social proof is a concept that refers to the phenomena of people taking their lead from others. Social proof works the way it does because it's human nature for us to assume that if other people approve of a product or service, then it's probably OK for us too. That's why testimonials and case studies are popular and effective marketing tools.
With that in mind, consider the influence the people in your own social media community have on getting the word out about you, your products, and your services. When it comes down to it, your community, or tribe as we like to call it, is pretty important when it comes to your social proof.
Your tribe includes all the people with whom you interact. Of course, that includes your customers. But it also includes your employees, your business partners, your vendors, and anyone else who is essential in contributing to your success. How effectively you engage with these groups of people is vital too in communicating to others that you are a trusted and credible source.
Effective use of social media is all about engagement, and engagement is essential in communicating that you are a trusted and credible source. That's where your tribe comes in. When they give you their seal of approval, they are making an impact on your social proof.
There are many great ways to create content that will engage your community and help to strengthen your social proof. Reviews, employee profiles, testimonials, and how-to videos are great examples. But no matter what the content is, you should strive for it to be positive, consistent, and carry a message that is in line with your objectives for your brand.
If you are having trouble deciding where to start when it comes to using social media to enhance your social proof, a good first step is to take an audit of your content and view it from the perspective of the members of your community. What message does it send? Does it communicate your authority and credibility? How effective is it in getting actual engagement?
An even better way to get a quick start is to take advantage of The Social Media Advisor's Social Media Analysis. You'll get the benefits of an outside perspective from someone who knows the business and can offer cost-effective, actionable suggestions for how you can make both short and long-term improvements. So what are you waiting for? Let's make the most of your social proof!
Be sure to Follow us and Let's Engage!
Hollie Clere of The Social Media Advisor is a "#BeAwesome" Developer, Social Media, Brand Builder, Content Manager, Trainer and Author in LinkedIn, Facebook, Twitter, Blog, Google+, YouTube, Pinterest, Instagram, and the tools to manage them.
Click here for Social Media Training, Speaking and Strategy Consultations.
#RelationshipsMatter, Relationship Marketing, social proof, Tribe