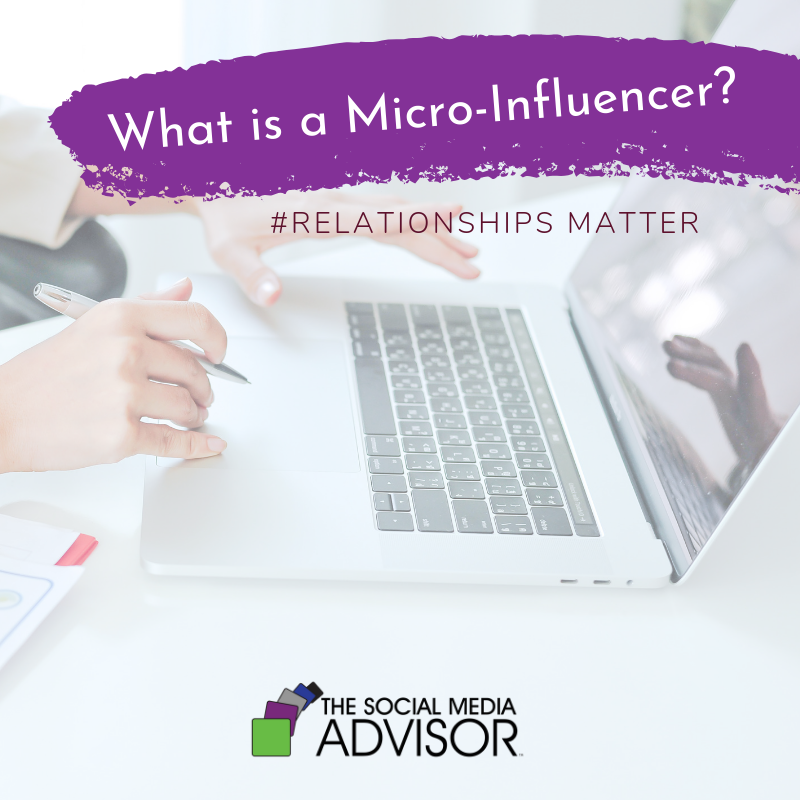 #RelationshipsMatter – What is a Micro-Influencer?
If you follow social media, then you are no doubt familiar with the role that social media influencers play. The short description is that social media influencers are people who affect the decisions of others to purchase certain products. Social media influencers have become so powerful that many are now celebrities and have millions of followers. There is another class of influencers that you should know about, and those are micro-influencers.
It's a common misconception that to be a social media influencer; you have to have millions of followers. Of course, that doesn't hurt, but there is a group of influencers who, like their more famous counterparts, are important: Micro-Influencers. These people have far fewer followers and aren't celebrities. Instead, they are usually everyday people who hold influence in a niche. They may not have many followers, but the followers they do have are very engaged, and they trust the person to give them good advice on products and services.
For a small business, the big social media influencers may be out of reach, but it is possible to run a campaign using a micro-influencer who is active in your market. It will cost you some money, but it is possible.
Like all social media campaigns, you'll need to develop a plan for how to use your micro-influencer. Map out what your goals and objectives are and the resources (money and time) you want to dedicate to the campaign, as well as how you will measure success. The big challenge will be finding the right influencers.
Finding a Micro-Influencer
Check your community: The perfect person may already be following you. Take a look at the people in your online community. Check their profiles to see how active they are and how many followers they have.
Do some Internet research: Look within the platforms you want to use by searching on relevant keywords.
Research your candidates: Once you have identified possible influencers, determine if they represent the image you want to portray, if they have sufficient engagement, and if they have worked with companies before.
Reach out: Email and direct message work best since they are private, but if worse comes to worst, you can use comments on their pages.
Locating and communicating with micro-influencers can be time-consuming and resource intensive. One good way to make your job easier is to turn to a professional. The Social Media Advisor is a great place to start. Their Social Media Analysis can help you ensure that when you undertake your influencer campaign, you target the right influencers and the right market. They can also make sure that your pages are optimized and your content is on target.
Be sure to Follow us and Let's Engage!
Hollie Clere of The Social Media Advisor is a "#BeAwesome" Developer, Social Media, Brand Builder, Content Manager, Trainer and Author in LinkedIn, Facebook, Twitter, Blog, Google+, YouTube, Pinterest, Instagram, and the tools to manage them.
Click here for Social Media Training, Speaking and Strategy Consultations.
#RelationshipsMatter, Influencer, Influencer Marketing, Relationship Marketing