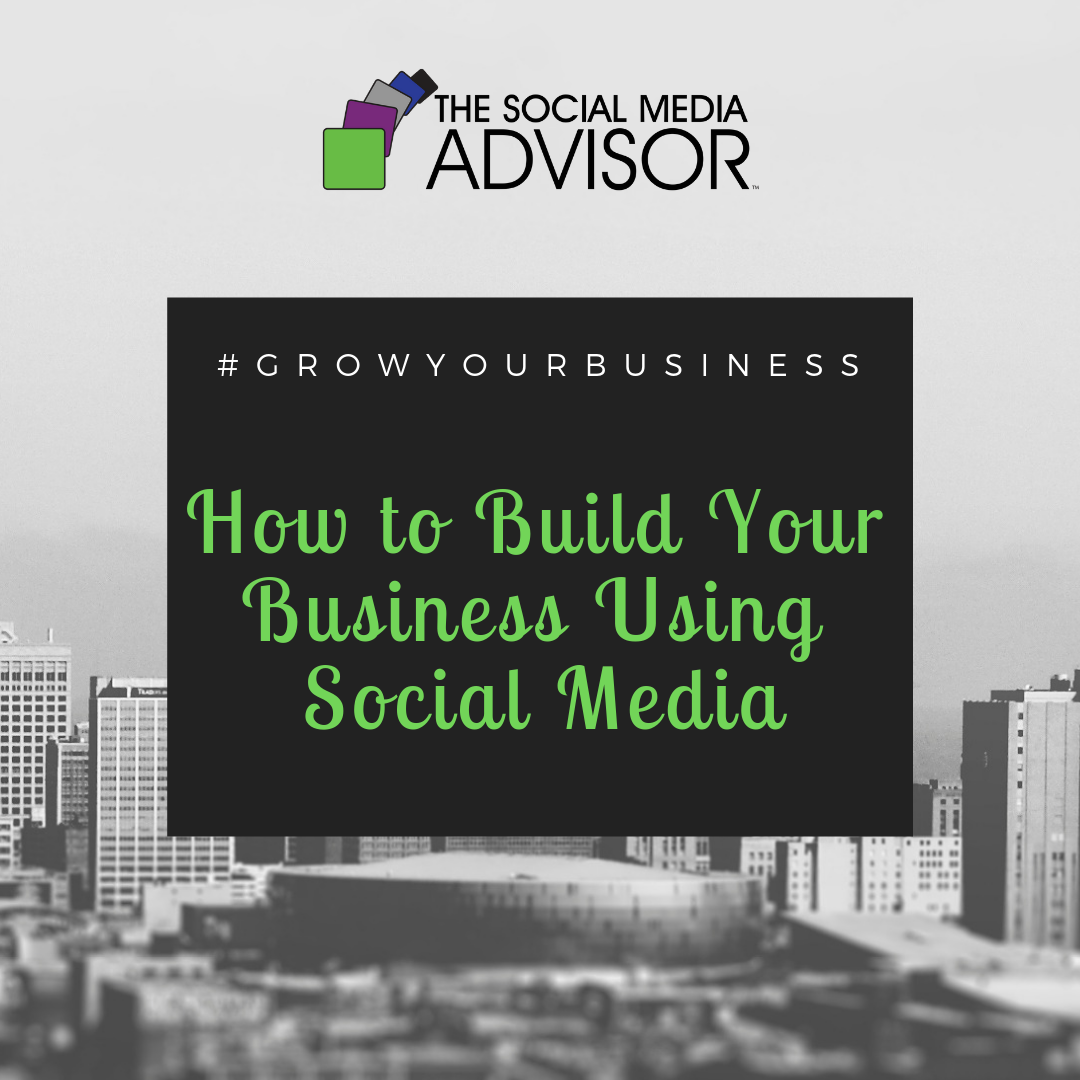 #GrowYourBusiness – How to Build Your Business Using Social Media
As a business owner, you know how important it is to take advantage of all the tools available to you. These days, one of the most important of these tools is social media. It's likely that you already have pages on Facebook, Twitter, LinkedIn, and perhaps Instagram and Pinterest.
But are you actually using social media to build your business? If not, now is the perfect time to fine-tune your strategy to make the most of these critical marketing assets.
Here are five key ways you can use social media to help you build and strengthen your business:
Strengthen relationships: As social media has evolved engagement has become the mantra for success. When you engage with your audience, you build and strengthen your relationships. Strong relationships can do a lot for you both personally and professionally.
Generate Leads: Of course, you want to get sales or else you wouldn't be in business. Social media can help you get more visibility, reach a broader audience, and yes, make sales.
Strengthen Your Brand: You work hard to build your brand. Why not protect and strengthen it. When used to its full potential, social media can help you strengthen your brand and, in turn, make inroads in the marketplace.
Drive Traffic to your Site: If you are like most small businesses today, your website is your lifeblood. While social media is great for increasing your visibility, it's also the perfect way to get your audience to click through to your website.
Establish your Authority: There are many reasons that you want to be perceived as an authority in your industry. Aside from getting customers to turn to you when they need your product or services, Google places a premium on authority when it comes to search rankings.
The decision to use social media to help you build your business is an easy one. But committing to it consistently and effectively is another story. Unless you're a social media pro, you may need some help. That's where the Social Media Advisor's Social Power Program comes in.
The Social Power Program is the perfect way to up your game no matter what your level of social media expertise. As a bonus, as part of your Discovery Sessions, you'll get a FREE social media analysis. Your analysis is the perfect way to get on the right track to using social media as a key tool for building your business.
Be sure to Follow us and Let's Engage!
Hollie Clere of The Social Media Advisor is a "#BeAwesome" Developer, Social Media, Brand Builder, Content Manager, Trainer and Author in LinkedIn, Facebook, Twitter, Blog, Google+, YouTube, Pinterest, Instagram, and the tools to manage them.
Click here for Social Media Training, Speaking and Strategy Consultations.