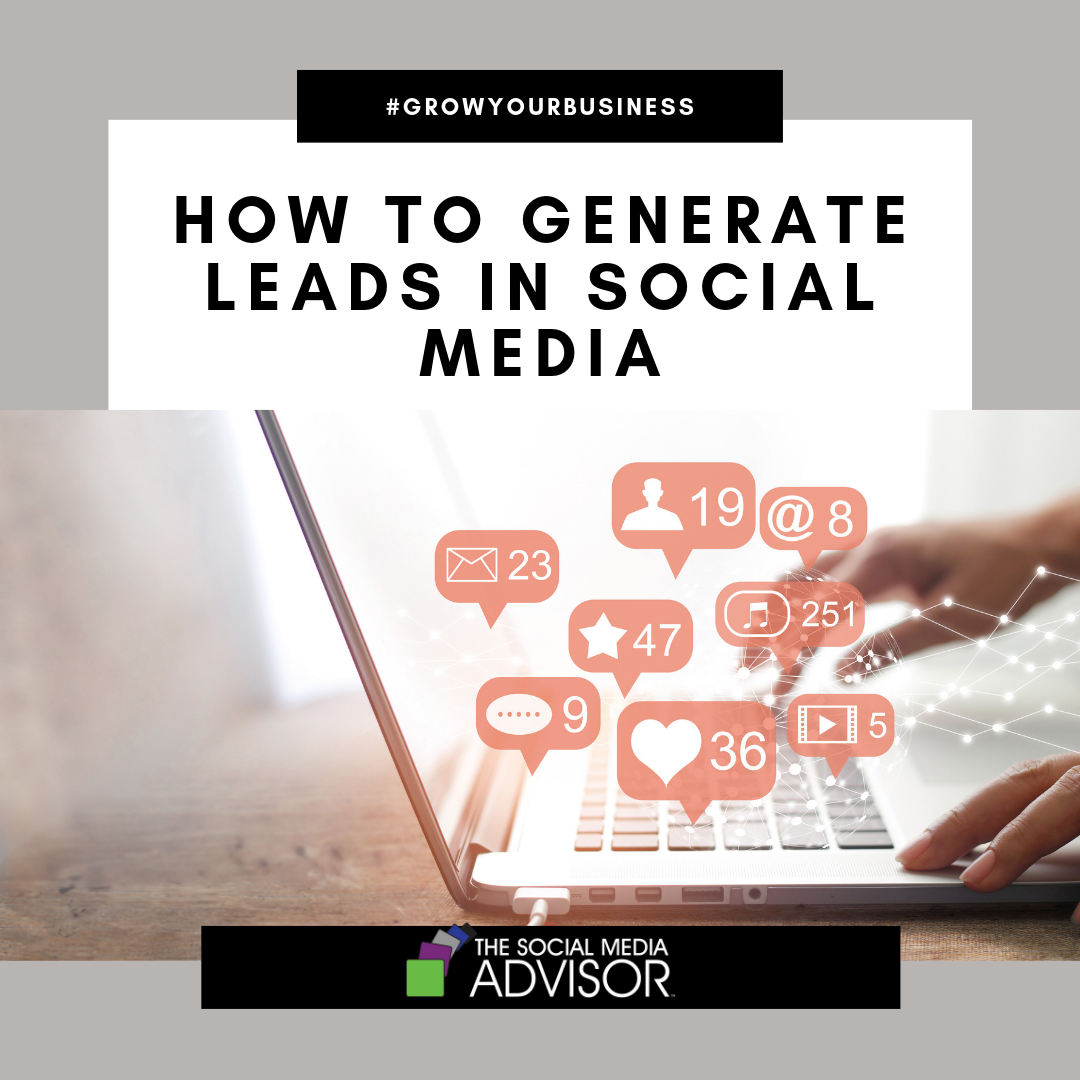 #GrowYourBusiness – How to Generate Leads in Social Media
When someone talks about social media as a lead generation tool, how do you feel?
For most people, the immediate response is, "Social media is for engaging with your audience and building brand awareness, but it is NOT for sales!"
Somewhere along the line (perhaps it was after one of Facebook's endless algorithm changes), social media gained a reputation for difficulty. It's difficult to reach your ideal client, it's difficult to get your posts seen, and it's definitely difficult to generate leads.
Our response to that? Psh. You just need a few tricks up your sleeve!
These are our favorite tips for generating leads on social media and producing real results:
Know your audience
We know – it's been said a thousand times. But the key to gaining interest and creating an engaged audience is knowing what they like and need.
If you want to gain contact information from a member of your social media audience, they first have to feel like you can offer something that is useful to them. Ask yourself:
What is my ideal client interested in?
What are their pain points?
Which products or services would help make their lives easier?
What makes my product different from all the others on the market?
Which social media networks do they use?
Don't be afraid to get personal! Consider things like their marital status, whether or not they have children, if they like animals, or what they do for fun. Discussing the "fun" stuff on occasion is how you can really form a connection!
Generating leads with social media
Once you understand your ideal client, generating leads is much easier. Still, you need to have a bit of strategy. While each social media network is different, there are a few tactics that work across the board:
Run contests: Contests do pretty well across the board. The trick is, the prize has to be valuable enough that people want to enter . . . but only valuable to your target audience. You don't want a bunch of random people signing up for your giveaway, because they're not likely to become clients. Again, this is where knowing your target audience comes into play!
Share links to gated content: Gated content is content that is hidden behind a virtual gate. Audience members must share some basic information in order to gain access – For example, they might provide their name and email address in exchange for an exclusive handout. Like contests, if your content is good enough, people will sign up.
Use social media advertising: Social media ads allow you to target viewers based on very specific demographics, like their age, where they live, and their hobbies and interests. Running these targeted ads allows you to make sure the people most likely to enjoy your product are the ones that see your promotion.
Do you want to train your employees on using social media as a lead generation tool? The Social Media Advisor's Social Power Program can help bring them up to speed on the fundamentals of social media, building brand engagement, enhancing visitor experience, and more. Reach out today to set up your free consultation.
Be sure to Follow us and Let's Engage!
Hollie Clere of The Social Media Advisor is a "#BeAwesome" Developer, Social Media, Brand Builder, Content Manager, Trainer and Author in LinkedIn, Facebook, Twitter, Blog, Google+, YouTube, Pinterest, Instagram, and the tools to manage them.
Click here for Social Media Training, Speaking and Strategy Consultations.