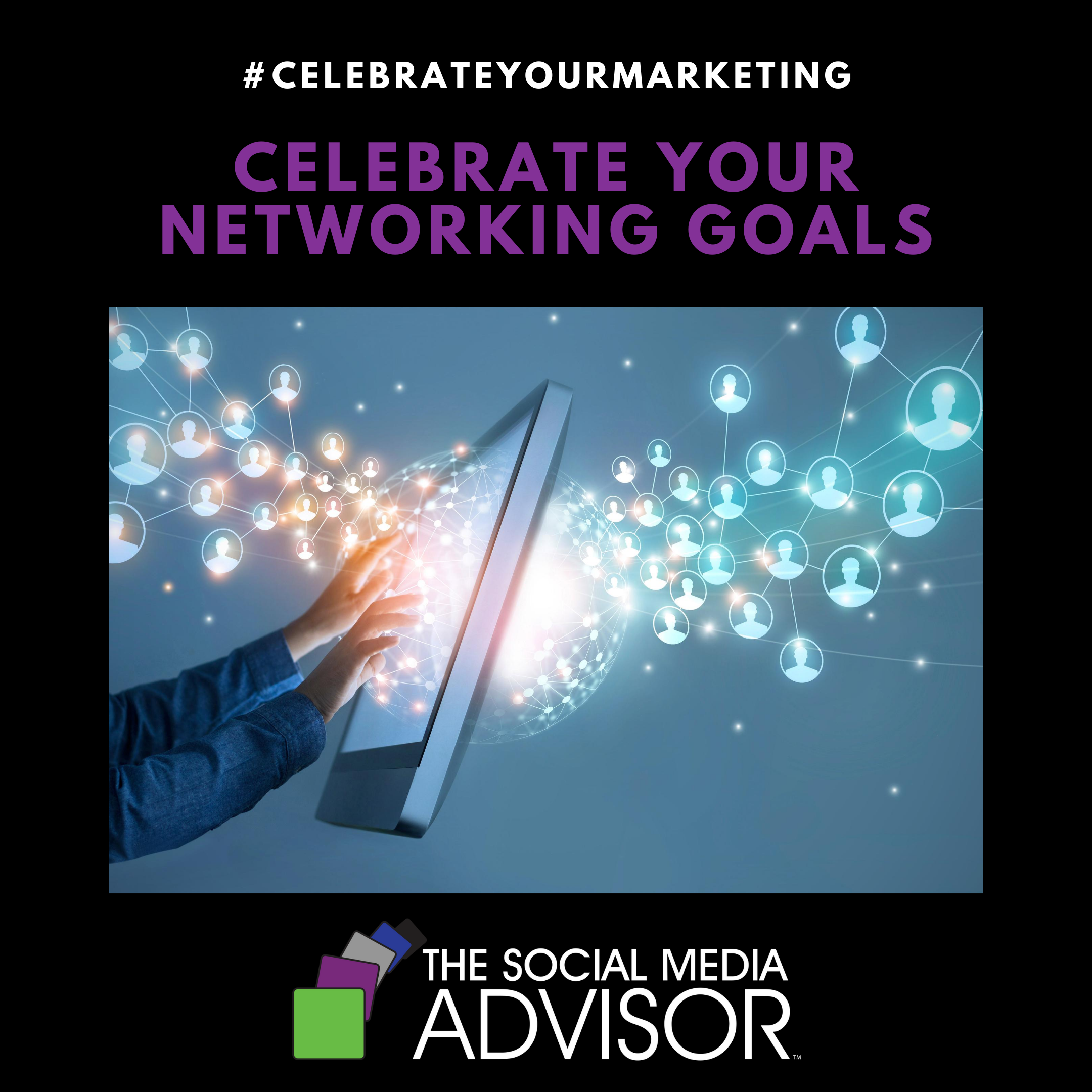 Celebrate Your Networking Goals
Did you set goals for your networking efforts this year? If you want to get the most out of the time you spend networking for your business, it's essential that you set goals for your efforts. In fact, we wrote all about setting networking goals here.
When you celebrate your wins on a regular basis it helps with confidence, positive thinking, forward momentum, and motivation. Knowing you on the right track with your efforts and that, even when things are tough you are achieving your goals, is a small business success technique.
Identify Your Personal Wins
Midyear is the perfect time to evaluate the various networking groups you participate in. Have you met any of this year's networking goals? If yes, then celebrate your progress! It takes time and effort to participate at a level where you start seeing true results so, if you are, congratulations! Taking time to honor these small successes gives you the opportunity to evaluate what is and isn't working, as well pausing to recognize the benefits of all your hard work.
Group Accomplishments
If you are struggling to identify any individual goals you've met with your networking groups so far, perhaps there are group accomplishments you could celebrate instead. Has the group grown this year? Did it pivot in an impactful way? Has attending the meetings helped you build an audience or a tribe? Most businesses join networking groups to find clients and make money but there can be other results from attending these events that may benefit your business.
Invite Others
Once you know that you have found a beneficial networking group that is helping you achieve your business goals, one way to celebrate is to share the group with others! Your audience will be motivated by your success and bolstering the group could bring additional benefits your way.
If you did select goals for business networking this year, now is a great time to pull out those goals and do a self-evaluation of your progress. Can you celebrate any networking wins right now?
Sharing your successes on social media allows others to connect with you, build rapport with you, and become motivated by your progress. Did you know that every social media platform is searchable? Each channel is its own search engine and also appears in the results of popular web browsers (like Google). Every word matters. Have you completely filled out your social media profiles? Is your messaging current? Have you optimized your opportunities to be found in search using your social media accounts? If not, now is the time to get your channels revamped! You'll be amazed at the results. Book a discovery session here and ask us about Robust Profile Optimizations.
Be sure to Follow us and Let's Engage!
Hollie Clere of The Social Media Advisor is a "#BeAwesome" Developer, Social Media, Brand Builder, Content Manager, Trainer and Author in LinkedIn, Facebook, Twitter, Blog, Google+, YouTube, Pinterest, Instagram, and the tools to manage them.
Click here for Social Media Training, Speaking and Strategy Consultations.
#CelebrateSuccess, celebrate your wins, Networking, Social Media Marketing