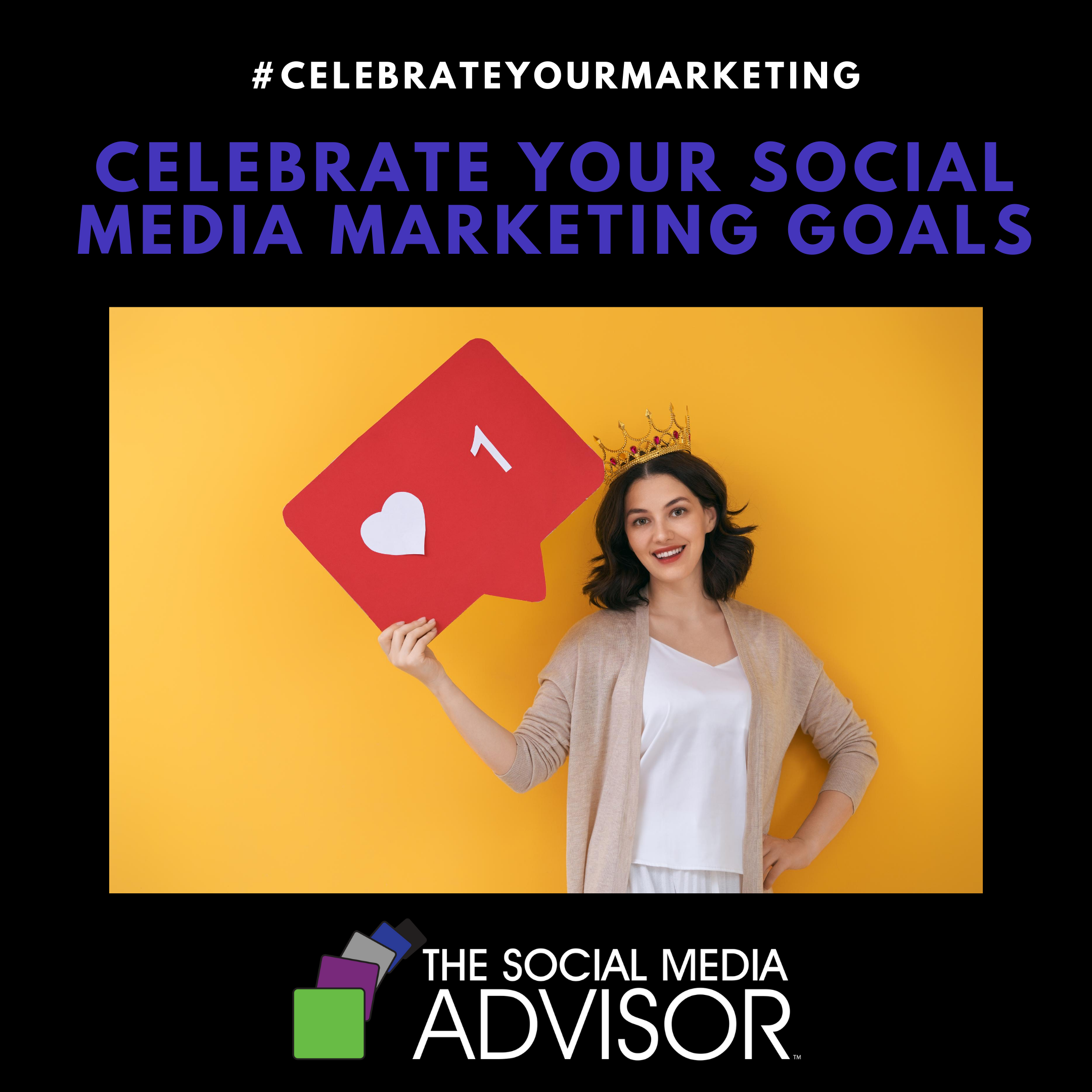 At the beginning of this year, did you commit to getting on social media? Being more present on Facebook (or Instagram, or YouTube)? Did you decide to be more consistent with your posting or more present for your audience?
Whatever social media marketing goals you set for yourself this year, it's time to honor what you accomplished and celebrate your social media wins!
Branding & Messaging
Is your messaging on social media the same as it was at the start of the year? In the last six months, has your market, audience, culture or team shifted? Taking a look at your brand and your vision for your business and company culture is important for staying relevant and on brand. It's common for a small business owner to become so focused on getting the work done that they stop being intentional about what they put out in the world.
If you are regularly updating and staying on top of your messaging on your website, when connecting in-person, and on your social media channels – then it's time to celebrate!
Channels & Platforms
When was the last time you did a social media audit? Do you know which social media channels are performing better than others? Do you know why you are seeing success on one platform but no progress on another? Take time right now to evaluate your time, money and efforts so that you can focus on what works. Share what you've learned or what's working for you on social media. Your audience may resonate with this process, have some advice for you to tweak things and be better, or may be eager to learn from your efforts.
Engagement & Community
One of the hardest things for most small businesses to achieve on social media is engagement. What goals did you have for social media engagement at the beginning of the year and how is that working out for you now? Perhaps it's time to spark a culture of engagement on your social media channels by starting meaningful conversations, sharing your new ideas or direction, or educating your audience on what is and isn't working for your business right now.
Brands who are open about their successes and their struggles bring an air of authenticity to social media that people crave. Be brave and celebrate your wins (and your failures) publicly so that meaningful conversations are being had on a regular basis.
If you have made progress at all so far this year on social media, then pat yourself on the back! That means social media marketing has the potential to help you build your brand and grow your business. It's easy to focus on what doesn't work but often that leaves business owners hopping from one marketing method to another and getting disappointed in the lackluster results. Success in social media is a marathon, not a sprint, so it's important to pay attention to what is working and build on that success.
Sharing your successes on social media can be SO beneficial for your small business. Did you know that every social media platform is searchable? Each channel is its own search engine and also appears in the results of popular web browsers (like Google). Every word matters. Have you completely filled out your social media profiles? Is your messaging current? Have you optimized your opportunities to be found in search using your social media accounts? If not, now is the time to get your channels revamped! You'll be amazed at the results. Book a discovery session here and ask us about Robust Profile Optimizations.
Be sure to Follow us and Let's Engage!
Hollie Clere of The Social Media Advisor is a "#BeAwesome" Developer, Social Media, Brand Builder, Content Manager, Trainer and Author in LinkedIn, Facebook, Twitter, Blog, Google+, YouTube, Pinterest, Instagram, and the tools to manage them.
Click here for Social Media Training, Speaking and Strategy Consultations.