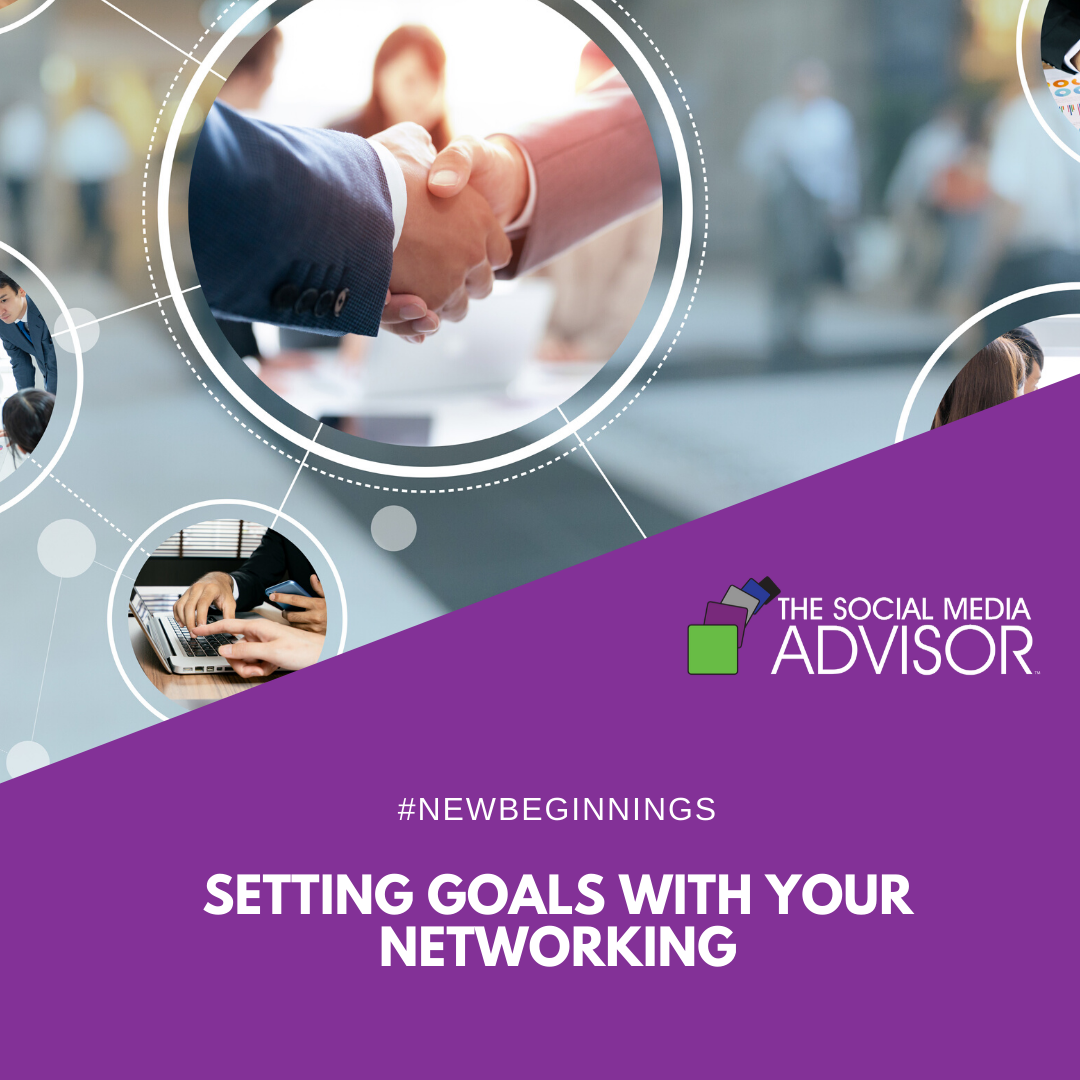 Setting Goals with Your Networking
I'm a big believer in the power of networking to grow your business. However, having overdone this myself, I also know how important it is to be intentional about where you network, how often you network, and how to get the most return for the time, energy, money, and effort spent. Here are some things to think about as you are planning your networking strategy for your small business this year.
Timing
Before you start making big plans to get out there and meet people this year, take some time to really think about how much you can handle. It's easy to burn yourself out on networking everywhere, making this a less effective strategy for your business than it could be if you approach it realistically.
Where in your calendar do you have wiggle room to attend networking events? How often can you realistically be away from your business without it suffering? Are you an introvert or an extrovert? Your energy will be impacted differently, depending on your answer to that last question.
Before you seek out the right networking groups, be certain you have an idea of what you can handle. This will help your networking efforts be more successful. Then you can jot down your networking goal of attending X number of networking events each month.
Picking the Right Group
Just as important as factoring in your time and energy, find the right group(s) is essential. There are plenty of options available from large, national groups to local meet-up opportunities. Each group will have their own schedule, leadership, costs, and set of rules to follow. Some groups are more formal with lots of expectations and rules because they are dedicated to getting results for their members. Others are quite a bit more informal with less rules and little to no cost, but your return on your time can vary. If you aren't sure which networking groups to try this year, visit a few. Also, ask around. Other small business owners you know will probably have recommendations on groups they love to network in!
How You Network
Turns out that people approach networking differently. There is a traditional way of meeting and connecting with people and that works because it doesn't surprise anyone. It's expected that you offer to go on a coffee date or phone call to get to know one another better. In some groups, you are required to do a few of these each month. However, as networking progresses, people are finding that being generous, listening, be specific about their ask (instead of just delivering an elevator speech), and creating an easy way for people to say yes to you may be more effective than setting up a ton of get-to-know-you meetings. As you are identifying your networking goals, take some time to get creative and find out how you can stand out and do things differently as a networker.
Being Intentional
I've found, from talking to other businesses who regularly network, that it can be quite effective to set goals for each networking event. A tough goal to reach is to sign up 2 clients at each event. There are a lot of variables involved and most people need a chance to get to know you better and build trust before they are ready to sign up for your product or service. A reachable goal, however, could be to introduce yourself to 3 new people at each event. It could also be to arrange 2 coffee dates a month. How about practice your pitch 5 times this month? By getting intentional with what you want to accomplish, you can walk away from each networking event knowing that you are making progress towards your networking goals for the year.
I love networking. I truly consider it one of the most valuable tools in my business-building arsenal. I love networking so much that I now manage my own chapter of WEBO in Southeast Denver. If you are seeking a group of passionate, motivated women entrepreneurs and business owners on this side of town, I hope you'll check us out here.
Be sure to Follow us and Let's Engage!
Hollie Clere of The Social Media Advisor is a "#BeAwesome" Developer, Social Media, Brand Builder, Content Manager, Trainer and Author in LinkedIn, Facebook, Twitter, Blog, Google+, YouTube, Pinterest, Instagram, and the tools to manage them.
Click here for Social Media Training, Speaking and Strategy Consultations.