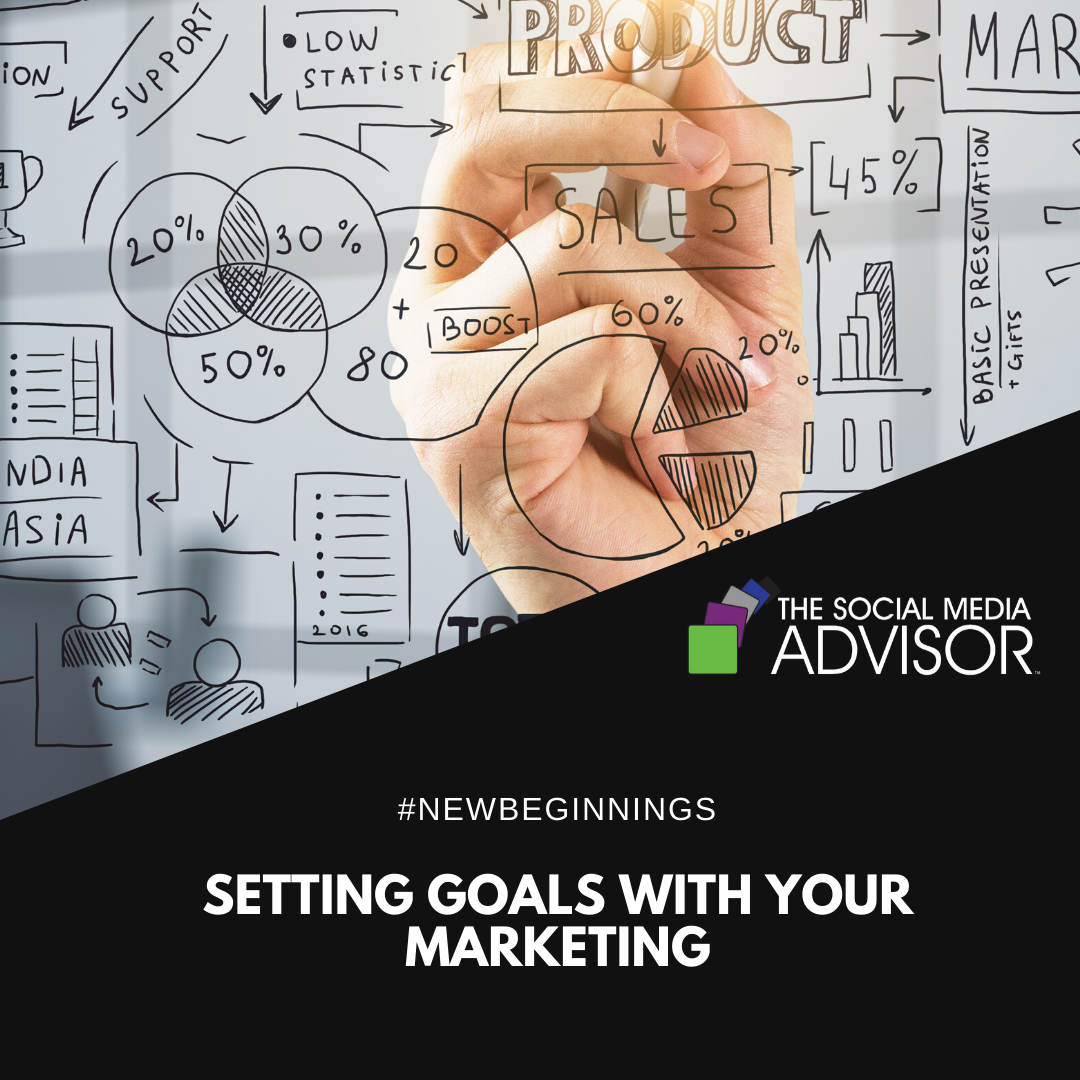 Setting Goals with Your Marketing
It's a new year and that means you have a brand new chance to make an impact with your small business! You've gone through another year of trial and error with an even better idea of what does, and doesn't work, when it comes to marketing your business. Now it's time to take that information and create a plan for going even bigger this year!
First, let's start with identifying your marketing goals.
Types of Marketing Goals
What sort of goals should you be aiming for with your marketing this year? The truth is always that this will vary based on loads of factors including type of business, industry, location, audience, and more. However, there are some tried and true recommendations for marketing goals that you can start with.
Online vs Offline – What percentage of the time will you dedicate to marketing yourself online? What percentage of time will you market yourself offline, such as events, networking, trade shows, speaking, and business functions?
Target Audience – Do you know your target audience and ideal client? If not, it's time to figure that out. If you do, will that stay the same this year? What goals can you set to connect more with your audience?
SEO – What goals can you jot down that will help you be FOUND online?
Conversion – If you are at all interested in growing your business online, what conversion tools and goals will you set this year? (This could include websites, landing pages, social ads, or online courses.)
Authority – What goals will you set to increase your credibility and authority this year? Will you collect more online reviews and testimonials? Will you create original content? Will you pitch to be a guest on other blogs, podcasts, or videos?
Social Media Marketing – Last, but never least, what's your goals for building your social media presence and audience?
Setting Your Goals with S.M.A.R.T. Way
Too often do I see small business owners setting goals based on what they wished would happen with no thought or data to back up whether or not their goals are even plausible. The S.M.A.R.T goals method ensures that you are selecting goals that are well thought out and built for you to be successful.
Specific – Your goals are not dreams. They need to be specific so you know what you are aiming for and can create a step-by-step for achieving it.
Measurable – If you can't quantify the goal, how will you know whether or not you achieved it. A goal should be measurable. Once achieved, you should be able to prove that you've completed it so you can move on to something bigger and better.
Achievable – Goal setting only works if you are actually able to achieve the goals you have set for yourself. Becoming a million-dollar business is an admirable goal but if you don't even have clients yet, aiming for something lower that you can build on is a better plan.
Relevant – Does your goal relate to what you are trying to build this year? Can you tie the goal into a specific result you are targeting by year-end. Why is this goal relevant to where your business is at and going this year?
This should give you plenty to think about so that you can create a marketing strategy for 2020 that works for your business.
Be sure to Follow us and Let's Engage!
Hollie Clere of The Social Media Advisor is a "#BeAwesome" Developer, Social Media, Brand Builder, Content Manager, Trainer and Author in LinkedIn, Facebook, Twitter, Blog, Google+, YouTube, Pinterest, Instagram, and the tools to manage them.
Click here for Social Media Training, Speaking and Strategy Consultations.