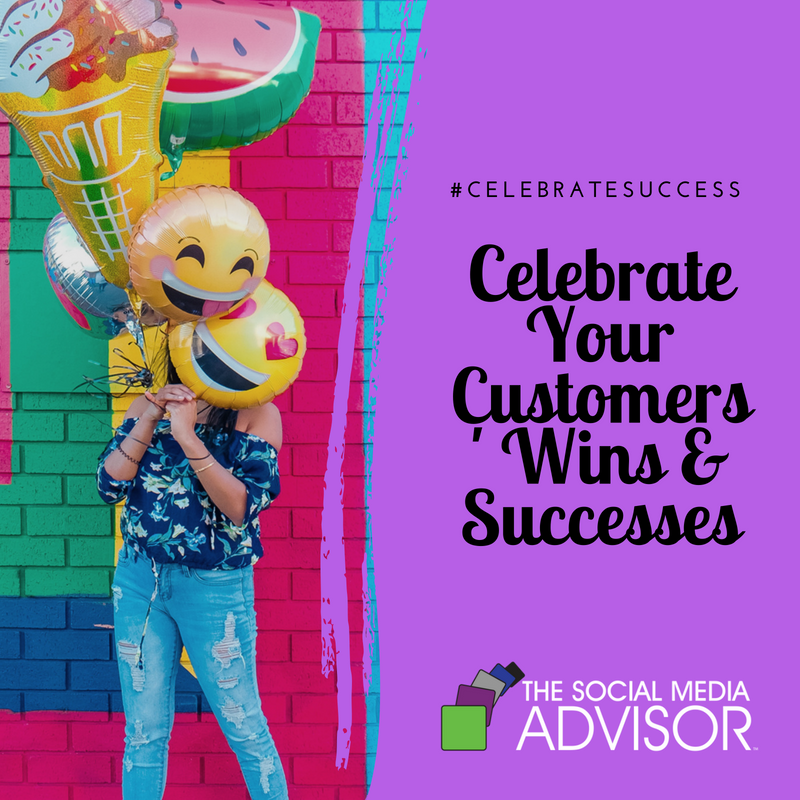 #CelebrateSuccess – Celebrate Your Customers' Wins & Successes
Talk to almost any boss, and he or she will tell you that one quality they highly value in their employees is self-motivation. We don't disagree. That's a pretty good trait to have—both for you and for your team. But the truth is, no matter how internally motivated, everyone needs a good pat on the back once in a while. But you probably already knew that.
So given that handing out kudos is a good thing, doesn't it stand to reason that your customers should be on that list, too? After all, they play a pretty big part in determining whether or not you are successful; you owe it to your customers to make sure they know that.
One of the best ways you can recognize your customers and show your appreciation for all they do for you is to help them celebrate success.
One tricky element in setting up a way to celebrate customer success is determining precisely what success means. It's really up to the customer to define it. But if you are good at what you do, you probably know your customer well enough to be able to toot their horn. In case you can't, here are a few foolproof events that you can take advantage of to say congratulations.
Milestones
The best milestones to celebrate will depend on the type of business, but good examples are recognizing when they've been in business for a specific period or passed a quantitative target such as a number of users or number of units sold.
Big Wins
A big win might be landing a hard-fought contract, hiring a notable expert, getting a grant, or receiving an industry award.
Life Events
Special life events are always worthy of celebration. It might be a promotion, a marriage, or the addition of a new baby.
As for how you say "Bravo!" that's up to you. Social media is always an excellent tool for getting the word out, and you can't go wrong with a personal note. If you publish a newsletter, then that will work as well. The point is, you want to let your customers know that you see their awesome work and that you appreciate it.
Be sure to Follow us and Let's Engage!
Hollie Clere of The Social Media Advisor is a "#BeAwesome" Developer, Social Media, Brand Builder, Content Manager, Trainer and Author in LinkedIn, Facebook, Twitter, Blog, Google+, YouTube, Pinterest, Instagram, and the tools to manage them.
Click here for Social Media Training, Speaking and Strategy Consultations.