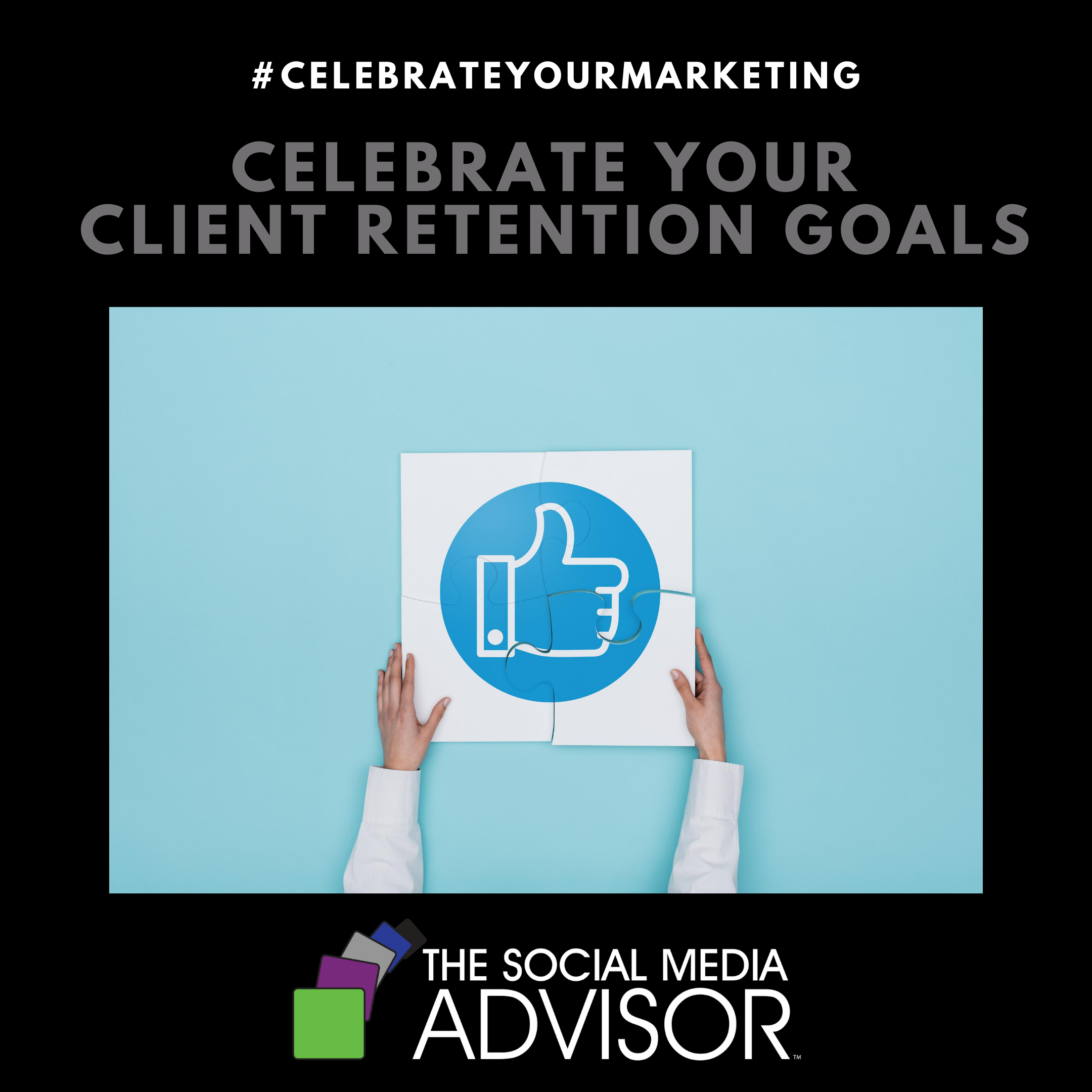 Many small business owners set annual goals, but nowhere near as many make goals that relate to client retention. I think most people know by now that it costs more money to replace a client than to nurture and appreciate your current ones, but still businesses just don't consider the importance of client retention efforts (often until it's too late).
If you did set goals for client retention this year, take a moment to celebrate your thoughtfulness and follow through on those goals.
Then check out these ideas for client retention that you can implement this year:
Purposeful Partnerships
Have you been keeping your eyes open for possible collaboration opportunities with your clients? Teaming up and working on something together – whether it be a new launch or a community service endeavor – is a great way to celebrate your business relationship by creating something that makes the world better. Be certain to share your successes on your website and on social media.
Share Your Customer's Success Stories
Hopefully, you have connected to your clients on social media already. If you are, then spend time each week reviewing their most recent posts, engaging with their content, and sharing their successes on your own social media feeds. It's a fantastic way to show your clients that you appreciate them and what they do and shows your audience how dedicated you are to your clients at the same time.
Client Appreciation
The middle of the year is a great time to think about client appreciation, especially if you haven't gotten around to showing your gratitude yet. This could look like many things:
Sharing how much you appreciate your client on social media.
Hosting an online or in-person appreciation event (promoting it through social media or creating an online group where everyone can connect and celebrate together).
Writing a handwritten note.
Sending a thoughtful gift.
It's good to do something thoughtful, that puts your clients in the spotlight, at least once a year. If you haven't had a chance yet, now is a great time to start planning how you will show your appreciation for their belief in you and your business.
Profits and your bottom line are important. Spreading awareness about your business is important. Finding new leads to keep your company growing is important. However, don't take your attention away once a lead signs on the dotted line and becomes a customer. Client retention is one of the most important aspects of running a successful business. Solid client relationships will pay dividends in the long run and are worth celebrating often.
By celebrating your clients on social media, you are showcasing to your potential customers what they can expect when doing business with you. Did you know that every social media platform is searchable? Each channel is its own search engine and also appears in the results of popular web browsers (like Google). Every word matters. Have you completely filled out your social media profiles? Is your messaging current? Have you optimized your opportunities to be found in search using your social media accounts? If not, now is the time to get your channels revamped! You'll be amazed at the results. Book a discovery session here and ask us about Robust Profile Optimizations.
Be sure to Follow us and Let's Engage!
Hollie Clere of The Social Media Advisor is a "#BeAwesome" Developer, Social Media, Brand Builder, Content Manager, Trainer and Author in LinkedIn, Facebook, Twitter, Blog, Google+, YouTube, Pinterest, Instagram, and the tools to manage them.
Click here for Social Media Training, Speaking and Strategy Consultations.