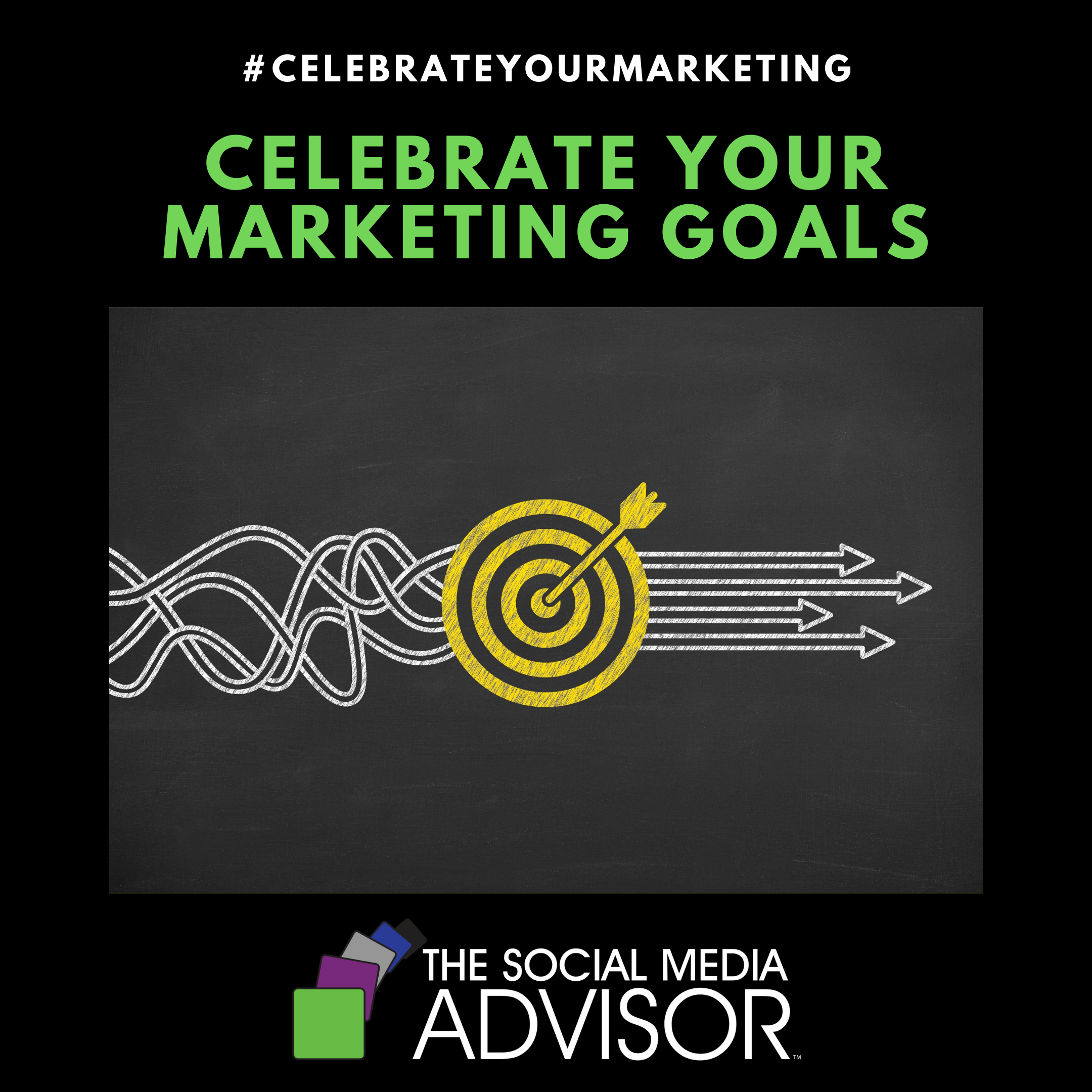 Celebrate Your Marketing Goals
As a small business owner with an eye on success, you sat down late last year or at the beginning of the year and decided on some goals for your business. A good portion of these were probably marketing goals. Midway through the year is the perfect time to evaluate those goals, make any necessary shifts or changes, and celebrate your wins!
Share Your Successes
Every time you hit a marketing milestone, it's a big deal! We encourage you to pause, take a moment, and really celebrate that accomplishment. And don't just pat yourself on the back in the dark, share your success with your audience! They want to honor you and celebrate with you. Your milestones will not only keep you motivated to do more, be better as a business but they can also inspire others who respect and admire the good you are doing in the world. Use your social media channels to share your successes and what they mean for the future of your business and your community.
Share Your Testimonials
Always ask for feedback. After every completed project, sale, or class – reach out and ask for feedback from your customers. Not only will this help you tweak your offerings and make them better, they are a great way to share with the world the impact of what you do. Every time you collect a testimonial – whether it's via email, Google, Facebook, Yelp, or another platform – you can repurpose that copy by adding it to a testimonial page on your website AND by creating graphics to share on social media. Testimonials are usually evergreen as well, which means you can share them whenever and wherever you like.
Share Your Case Studies
Case studies can be truly impactful for small businesses. One of the hang-ups with getting new customers as a small business is that, typically, your brand isn't as well-known. Putting together a case study that explores a real-world problem and your approach to solving it gives your audience and potential customers information they can use to determine whether or not you are the solution to their problem. Case studies are also great for exploring the myriad of benefits that come from working with you, your style or individual approach, and gives readers that inside look into how things work behind the scenes. If you haven't been putting together case studies after the completion of a project or service, this is an excellent way to explore the impact you are making and to share that success with the world.
What accomplishments have you had so far this year? Taking time to jot down our achievements, our completed projects, and our passed milestones helps small business owners take much-needed time for both to acknowledge our successes, express gratitude, and make celebrating our wins a priority.
There's still time to make waves this year with your business. Did you know that every social media platform is searchable? Each channel is its own search engine and also appears in the results of popular web browsers (like Google). Every word matters. Have you completely filled out your social media profiles? Is your messaging current? Have you optimized your opportunities to be found in search using your social media accounts? If not, now is the time to get your channels revamped! You'll be amazed at the results. Book a discovery session here and ask us about Robust Profile Optimizations.
Be sure to Follow us and Let's Engage!
Hollie Clere of The Social Media Advisor is a "#BeAwesome" Developer, Social Media, Brand Builder, Content Manager, Trainer and Author in LinkedIn, Facebook, Twitter, Blog, Google+, YouTube, Pinterest, Instagram, and the tools to manage them.
Click here for Social Media Training, Speaking and Strategy Consultations.