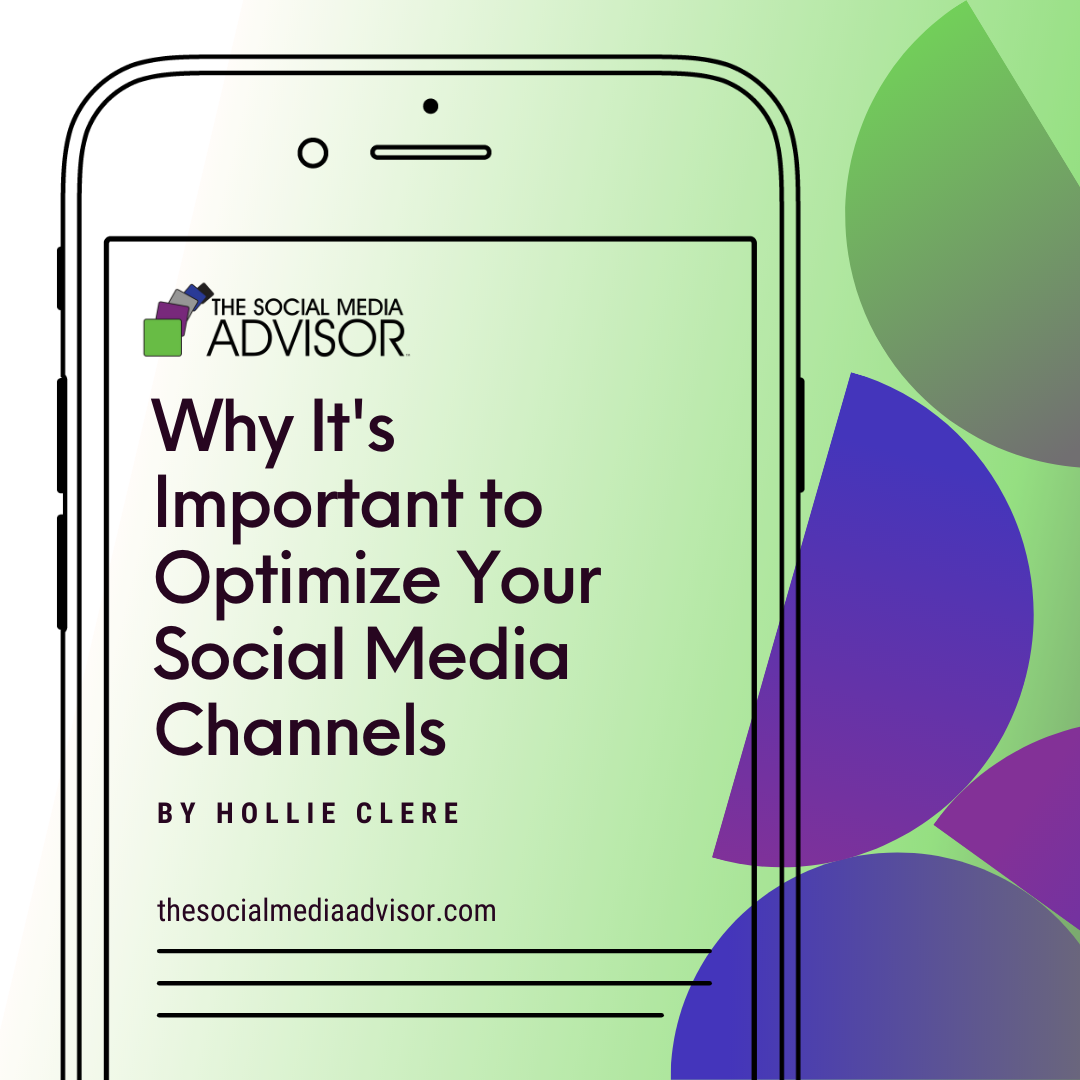 Why It's Important to Optimize Your Social Media Channels
Did you know that every single social media platform is searchable? This means that Facebook, Pinterest, and Twitter all have search algorithms similar to those of Google, Yahoo, and Bing. This search capacity is often overlooked when small business owners create a social media profile for their companies. The key to a robust and effective presence on social media is to build out the profiles of these accounts in a way that optimizes being found on the channel.
All those things that are key when building your biz's website, such as using the right keywords, apply to the profile sections of each social media channel.
There are 5 key searchable sections in every single social media platform:
About Section / Bio
In our experience, we find that most small business owners severely under-utilize this section of their social media profiles. While some channels give you very limited space, forcing you to do a lot with a little, several channels (such as Google My Business, Facebook, and LinkedIn) offer over 10,000 characters in a variety of areas. If you are copying and pasting your tagline or simply stringing together a single sentence about your brand, you are wasting a lot of prime search potential (and the chance to sell someone who has taken the time to read your profile).
Photos
The photos on your website are great for capturing attention but they don't help with search, right? Actually, the naming of your images could have a large impact on the searchability of your website or social media profiles. Be certain that your photos have names that match the keywords you are using, searchable terms that people may use to stumble onto your social media channel while browsing the web.
Videos
As with the photos, the title of your videos is important. Also, take full advantage of any available caption or description areas. Describing the video to your audience is important but don't neglect the opportunity to add key search terms and keywords that will increase the video's searchability online.
Hashtags
Use hashtags that match the theme and emotional impact of your content. What sort of hashtags might a person use to stumble onto one of your social media posts? Pay some attention to trends and "hot" hashtags and see if you can use those to your advantage. The whole purpose of hashtags is to help people find your content, making them an important element of your social media marketing.
The Content
You may have thought your days of keywords were done when you finished your website, but that's not true. You'll want all the content you create and share on social media to also be searchable. Avoid the temptation to write quick, short, cute or quirky captions for your social media posts. Put thought into the right keywords, search terms, and hashtags to use for each post. This will organically increase the amount of traffic that finds your content.
The first step is understanding what words and phrases will be most effective to use on your website and then utilizing that in your social media marketing as well. If you want to be found on any platform, take the time to completely fill out your bios, about us sections, images, videos, and posts so that you are maximizing each channel and post's search potential
If you are using social media yourself, you may have noticed that you engage with pages that share content you can relate with. Simply posting is not enough. You need engaging content that is easy to find and interesting enough to like, comment, or share. Are you ready to define your story and build a long term relationship with a loyal audience? Let's do a Discovery Session to see which of our programs best fit your social media marketing needs.
Be sure to Follow us and Let's Engage!
Hollie Clere of The Social Media Advisor is a "#BeAwesome" Developer, Social Media, Brand Builder, Content Manager, Trainer and Author in LinkedIn, Facebook, Twitter, Blog, Google+, YouTube, Pinterest, Instagram, and the tools to manage them.
Click here for Social Media Training, Speaking and Strategy Consultations.
Bio Optimization, Build Your Bio, Renew Your Bio, Social Media Marketing