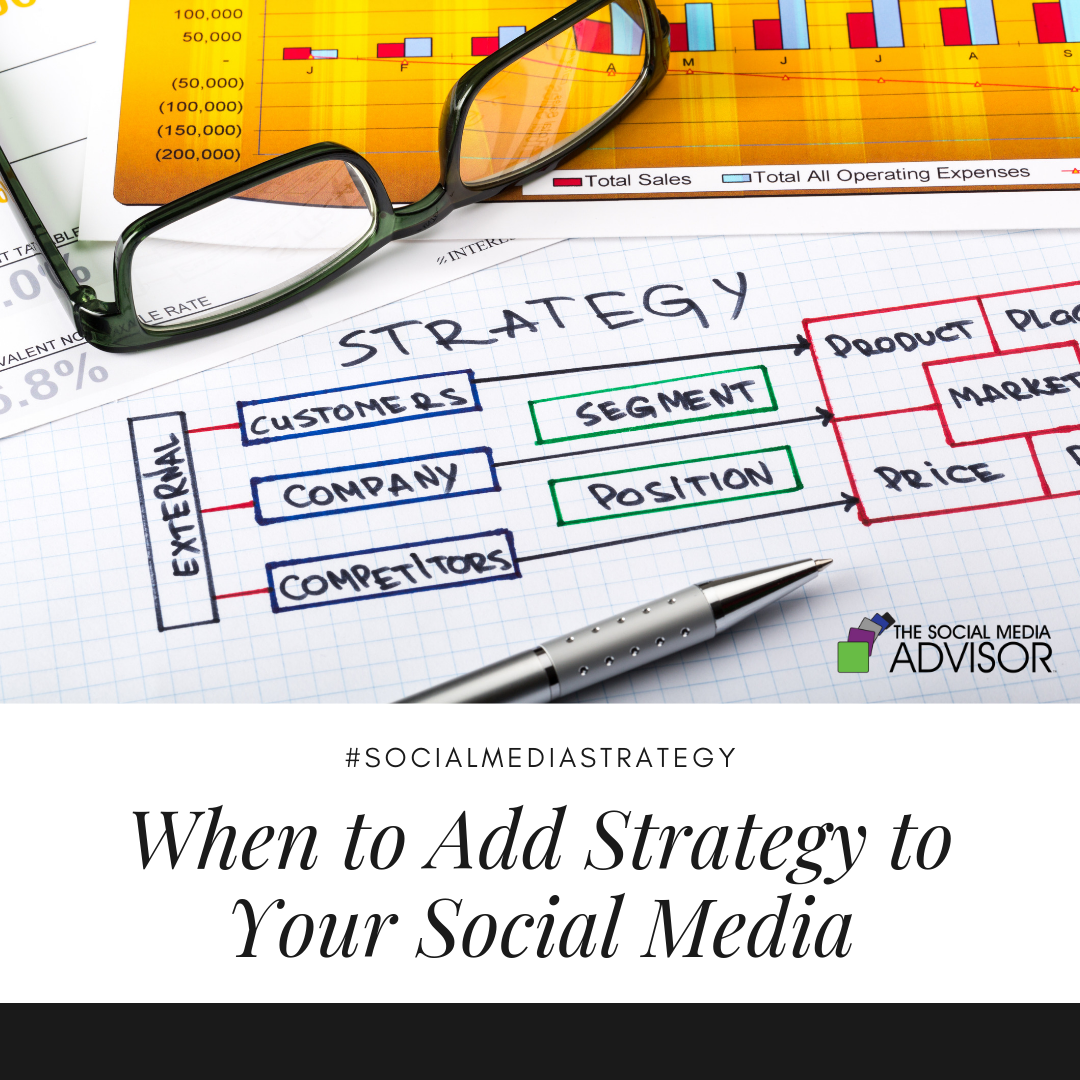 #SocialMediaStrategy – When to Add Strategy to Your Social Media
Knowing when it's the right time to develop a formal social media strategy can be tricky. If things are going well, why change? If things aren't going so well, maybe changes will make them worse? Either way, the answer is the same, regardless of where you are in the process of developing a social media presence. You need a social media strategy right now.
When you launch into a social media effort without a clear strategy, you run the risk of acting reactively instead of having a proactive plan for how and when you will post and what type of content on which you will focus. That means that there's a very good chance that you are spending a lot of time and effort for little or no return. Not only that, how will you even know if your efforts are working?
Let's think for a minute about what having a social media strategy means. At the top level, it means that you establish a framework to guide the actions you take when it comes to using all those elements that go into defining your social media presence—from the overall direction to the tactical aspects.
When you establish a formal social media strategy, you are forced to answer hard questions. Among these are:
What are your goals and objectives?
Who is your audience?
How will you measure success?
What resources are you willing to dedicate?
By answering these questions, you'll be able to spend your time creating content that has a clear purpose rather than just posting on an ad hoc basis. With a clear strategy, you can target your audience more effectively, make sure that you accomplish your goals, and be able to refine your activities as you need to.
Without a doubt, stepping back and taking the time to create a comprehensive strategy for how you will take advantage of all that social media has to offer can be an overwhelming task. Luckily, there are resources you can turn to for help. You don't have to go it alone.
The Social Media Advisor's Quarterly Strategy Road Map Development program can get you started off on the right foot. You'll come away from your introductory session with a clear focus on the big picture. In the end, you'll wind up with a toolbox full of everything you need to make your social media efforts a success. So don't waste a minute more. Get started on your social media strategy now.
Be sure to Follow us and Let's Engage!
Hollie Clere of The Social Media Advisor is a "#BeAwesome" Developer, Social Media, Brand Builder, Content Manager, Trainer and Author in LinkedIn, Facebook, Twitter, Blog, Google+, YouTube, Pinterest, Instagram, and the tools to manage them.
Click here for Social Media Training, Speaking and Strategy Consultations.