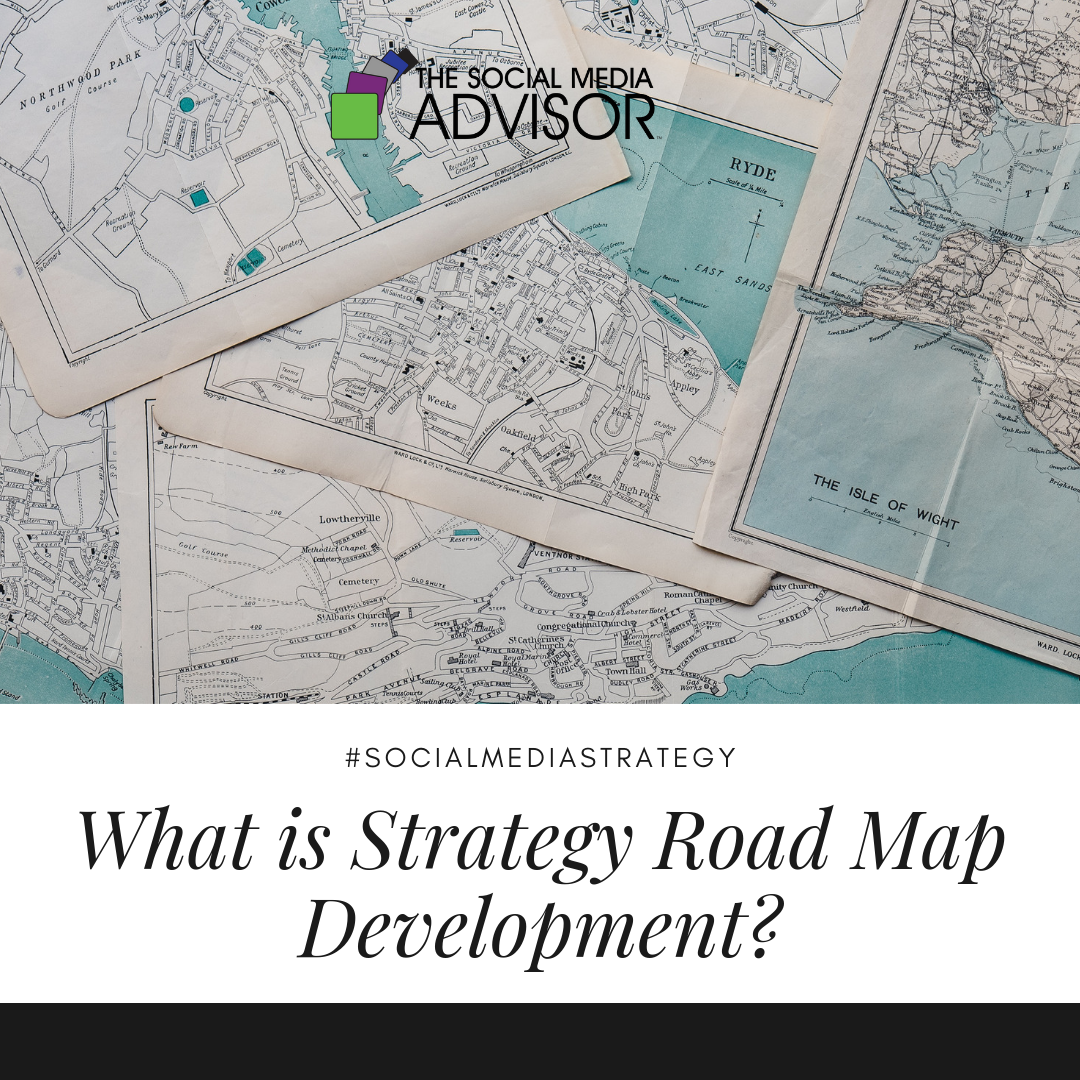 #SocialMediaStrategy – What is Strategy Road Map Development?
Without a doubt, social media is one of the most diverse and powerful tools you can have in your marketing toolbox. However, to use social media effectively, you have to understand it and determine how you can best harness its power.
Social media isn't really one thing. It's a collection of platforms, each with its own unique strengths and weaknesses. That means that to make the most of it, you need to understand its components and make a plan for how you will take advantage of them, and the best way to do that is to develop a strategy road map. Yes, that means you need a plan. The roadmap will help you navigate the winding path from content creation to execution.
A social media roadmap is a strategy that includes your overall goals, your targets, and your tactical plan. Among the elements your roadmap should include are:
Your objectives: Unless you know what you hope to accomplish with your social media, you are destined to spin your wheels. Are you looking to strengthen your brand, grow your customer base, develop leads, or all of the above?
Your audience: Like any marketing effort, you need to tailor your message to your audience. That means you need to understand their needs, their problems, and what you can do to help them.
The platforms: Whether you are talking about Facebook, Twitter, Pinterest, or some other channel, you need to understand what it can and cannot do, as well as what types of techniques and content work best.
What success looks like: To keep your strategy in tiptop shape, you need to be able to measure whether or not your content is hitting its mark. That means you need to establish goals and metrics so you can determine if you are accomplishing your objectives.
What resources you need: While social media may be free, it takes resources to create content and respond to your community.
Creating an effective social media roadmap does not have to be a daunting task. Start small and build up. Over time you will see what works and what doesn't and you can fine tune from there. An even better alternative than starting from scratch is to benefit from the expertise of The Social Media Advisor by taking advantage of its quarterly strategy development program. Their team of social media experts can help you get a quick start on building a successful social media strategy and help you grow your business.
Be sure to Follow us and Let's Engage!
Hollie Clere of The Social Media Advisor is a "#BeAwesome" Developer, Social Media, Brand Builder, Content Manager, Trainer and Author in LinkedIn, Facebook, Twitter, Blog, Google+, YouTube, Pinterest, Instagram, and the tools to manage them.
Click here for Social Media Training, Speaking and Strategy Consultations.