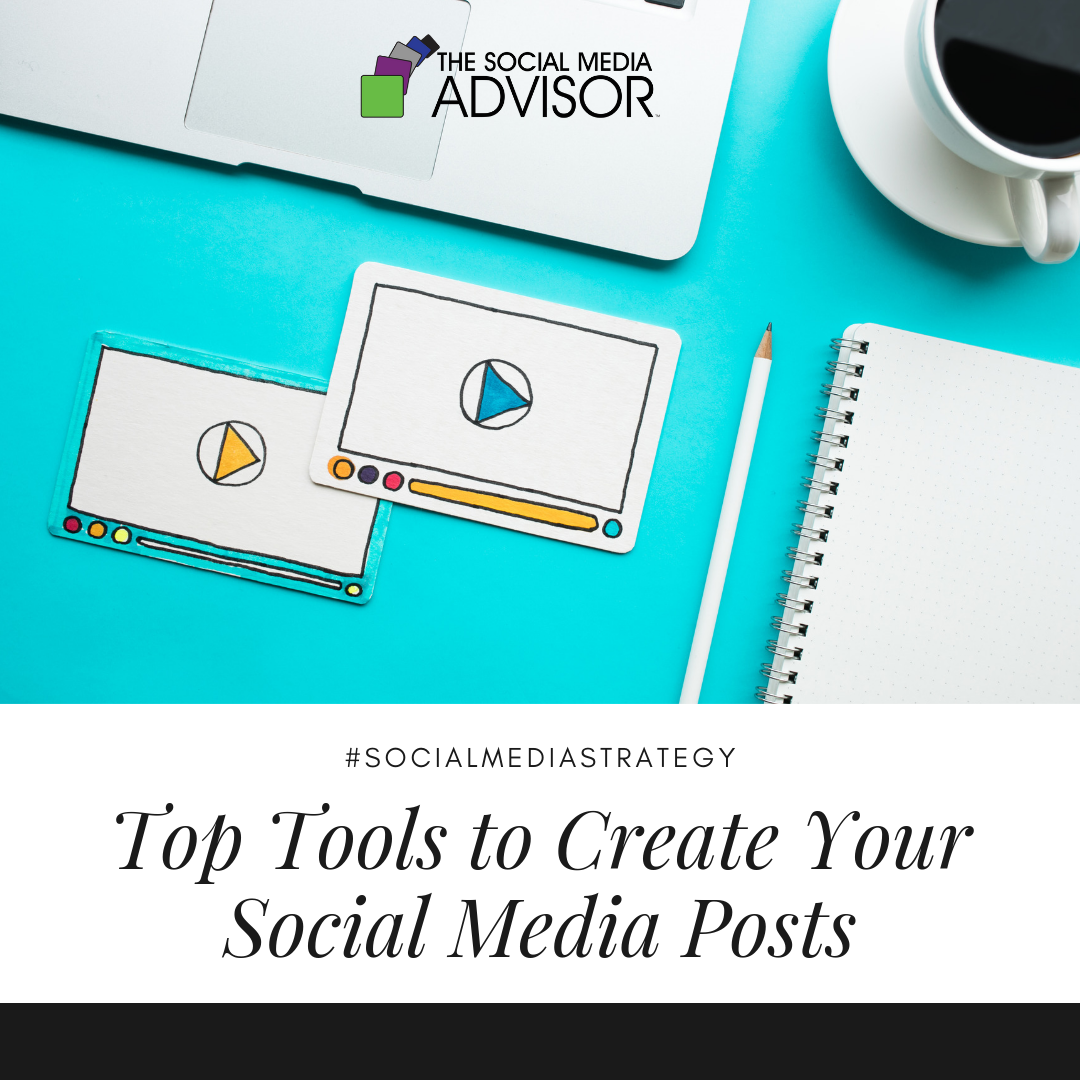 #SocialMediaStrategy – Top Tools to Create Your Social Media Posts
One of the things that makes social media content compelling and fun is the way it takes advantage of graphics and images. If you are the one creating the content, this can also present challenges since it does require that you have access to specialized tools. Luckily, there are lots of resources available to help you accomplish your objectives. Here are excellent tools to help you create your social media posts. Most of these have a free version available but to get the full slate of features, you'll need the paid versions.
Making Images
Canva is pretty much cream of the crop when it comes to creating social media posts. First and foremost, it's user-friendly. Experiment with it, and you'll be creating eye-popping content in no time at all. Best of all, it's designed to help you design for all the major platforms with specifications built in. Since they're recent partnership with free stock photography websites, Pexels and Pixabay, the Canva library of images has gotten quite impressive. There are many competitors out there wanting to take this tool on as a rival, but we'd still recommend Canva any day of the week.
Making Videos
There are tons of tools out there for creating and editing videos for social media. Videos are an important aspect of social media and can be used in a variety of ways. You can post pre-recorded videos to just about every social media channel and YouTube is one of the top 3 most visited websites. There are always ways to go "live" with video on Facebook, Instagram, Twitter, and YouTube. You can post videos to both Facebook and Instagram Stories and the new IGTV on Instagram. While there are plenty of tools available to help you get started, both free and paid, our advice is to start with what you already have – your smartphone. Once you commit and become consistent in creating and posting videos, then you can look into ways to improve upon what you are doing.
Finding Content
If you aren't creating 100% original content, you'll need reliable sources of content that relate to your business to share on your social media to remain consistent. You can do this a variety of ways including simply making a list of trusted sources to check regularly for content. If you'd like a tool to collect content from all of this sources for you so you only have to go to one site, then look into a RSS Feeder. Feedly works well and has both a free and paid version where you can input your favorite sites and they will curate the content for you.
Editorial Calendar
We can't state enough the importance of having an editorial calendar before you begin creating content for your social media marketing. When it comes to building an editorial calendar, you won't need a fancy app or tool to do that. You can do it in a Word document or Google Sheets file. Regardless of how you build this strategy, just make sure you create one. If you are struggling with creating your content calendar, contact us for help!
Before you jump and begin to create content, it pays to develop a solid strategy that includes fleshing out your objectives, which platforms are best for what you are trying to do and scopes out your resources. To make sure you cover all the essential points, why not take advantage of the expertise of The Social Media Advisor. Their Quarterly Strategy Road Map Development is the ideal resource to help you get a quick start and ensure that you are making the most of your time and resources.
Be sure to Follow us and Let's Engage!
Hollie Clere of The Social Media Advisor is a "#BeAwesome" Developer, Social Media, Brand Builder, Content Manager, Trainer and Author in LinkedIn, Facebook, Twitter, Blog, Google+, YouTube, Pinterest, Instagram, and the tools to manage them.
Click here for Social Media Training, Speaking and Strategy Consultations.
#SocialMediaStrategy, Social Media Strategy, Social Media Tools