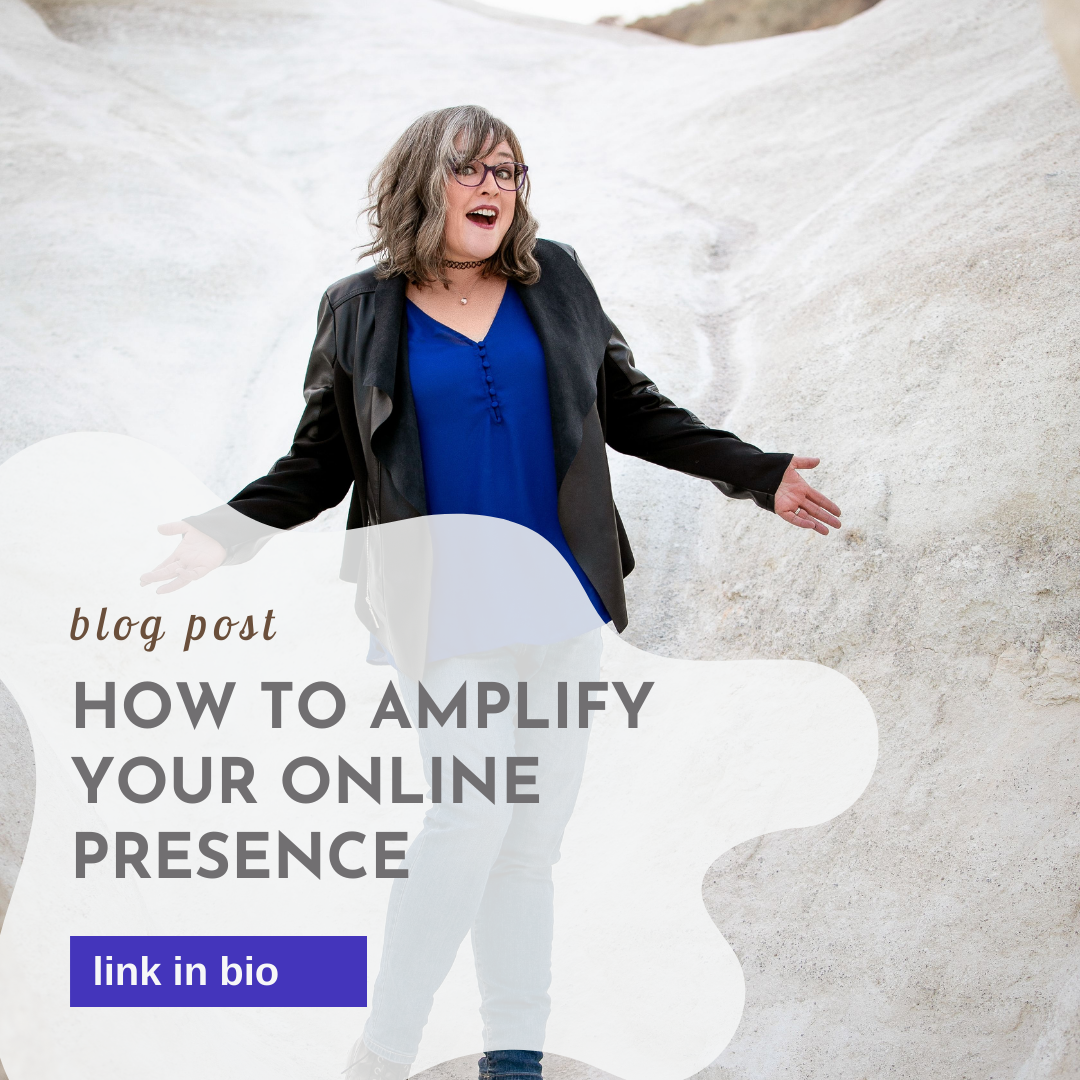 How to Amplify Your Online Presence
These days, it's crucial for small businesses to have an online presence. Anyone with a product, service, or message can get in front of targeted audiences. However, this is easier said than done, and it requires a lot more than just setting up a website. But how exactly do you build an online presence? I'm going to share with you tips I recommend when helping my clients build an online presence.
Your Website
The first thing any small business needs to do is build a website for their company. No website? No online presence at all. If a potential lead cannot find anything about you online, this discourages them from moving further. It's much easier to simply look for someone else in your industry/area/expertise that has a more robust online presence instead.
Once you've got a great website, you need people to find it. That's where search engine optimization comes in. SEO is the art and science of getting your site to rank higher in search results — and that's something you need if you want more visitors to your site.
Trying to become an expert at SEO can be an exercise in frustration. There are many strategies and tactics and they're constantly evolving. However, there are some basics that will help you get started.
1) Keyword research is a great starting point because it helps you determine the best keywords to use on your website and how to use them effectively. Choose keywords that are highly relevant to your content, but don't overstuff pages with keywords.
2) Avoid duplicate content. Search engines punish sites that have duplicate content because it's seen as an indication of spammy manipulation tactics. If you write content for your website but want to feature that information on someone else's site as well, it's best to rewrite it enough to get the same point across without just hitting copy and paste to avoid sharing duplicate content.
3) Optimize your site and content for mobile devices. More people are searching on their mobile devices than ever.
4) Create quality (unique and high-quality) content for your website, blog or ecommerce store.
5) Optimize your website for search engines. Take time to learn basic SEO (search engine optimization) best practices, and make sure your site has a unique title tag and meta description on every page. Don't forget to include alt text on images! This will allow search engines to better understand your content, which will improve how it shows up in search results.
6) ​​Visit Google Analytics. This free tool from Google lets you see how many people visit your site, how long they stay and what they're looking at, among other things. It's also a great place to start diagnosing any problems with your site. If lots of visitors arrive and almost immediately bounce, it could be that the information on your site isn't relevant or useful enough to keep their attention.
Reputation Management
It is a good idea to get yourself some reviews on your products or services online so that you can also get your reputation going. Fantastic websites for gathering reviews are your Google My Business page, your Facebook account, and directories like Yelp. While you can post testimonials on your website, the impact of a posted review from a happy customer on one of these websites is not only great for building credibility but it does wonders for your company's online presence!
Create Consistent Content
Blogging is one of the most effective ways to get your name out there on the web. A blog allows you to share industry insights and news, post helpful tips and guides that people can use, and share interesting content that's relevant and specific to your brand. It's a great way for website visitors to learn more about what you do and why. It also keeps your website fresh and current, which the search engines love.
Blogging helps your target audience find you and showcases that you are an authority in your industry. It also gives you fantastic content to repurpose and share in your newsletter an on your social media accounts.
Write good content for your blog and optimize it for search engines. Make sure each page of your site has at least 300 words of unique text — 1,500 words is even better! Google loves fresh content, so update your blog at least once a month or include a "recent posts" section on your homepage.
Connect with Influencers
If you really want to make an impact, the best way to get your content shared is through influencers. These are people who are recognized authorities in a particular niche or industry, and have a big following on social media.
The trick is to find them and encourage them to share your content with their audience. The good news is that the Internet has made doing this easier than ever. Here's how:
Find the influencers. This can be done through a number of online sites and directories. A great place to start is BuzzSumo (https://buzzsumo.com/) which also offers free tools for discovering content that's performing well on social media. Once you've identified some influencers, reach out to them individually and ask if they'd like a copy of your e-book or report, are interested in a partnership or collaboration, or if they'd like to be featured on your social media.
Having a strong online presence is imperative for small business success today. With the internet, you can reach millions of customers across the globe. But this also means that your competition is bigger, more diverse and growing all the time.
Creating and maintaining a strong online presence is easier than ever before. Gone are the days of expensive banner ads, costly newspaper advertisements and the like. Today, you can get your business in front of thousands of potential customers without spending more than you can afford. Are you ready to step up and make the most of your online presence?
Be sure to Follow us and Let's Engage!
Hollie Clere of The Social Media Advisor is a "#BeAwesome" Developer, Social Media, Brand Builder, Content Manager, Trainer and Author in LinkedIn, Facebook, Twitter, Blog, Google+, YouTube, Pinterest, Instagram, and the tools to manage them.
Click here for Social Media Training, Speaking and Strategy Consultations.