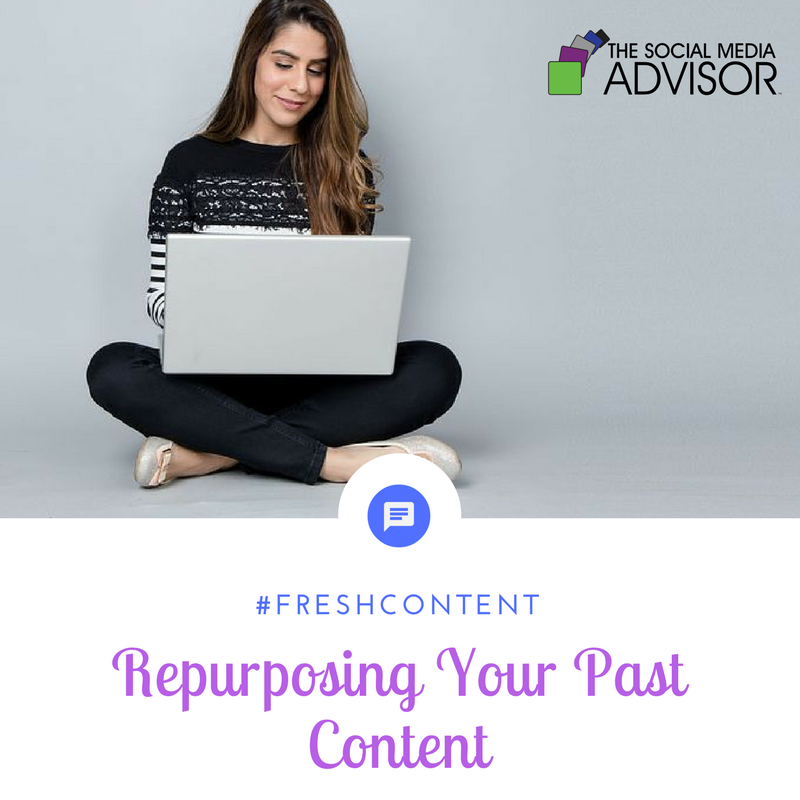 #FreshContent – Repurposing Your Past Content
If there's one thing that professional marketers agree on it's this: creating high-quality content is hard! Not only is it hard, but it also requires near mastery of a number of tools and resources. So it makes sense that you want to get as much out of your content as possible. The best way to do that is to repurpose it or use it in new and varied ways. Of course, doing that sounds much easier than it really is. Fortunately, we've got some ideas that can help you get a jump-start on repurposing past content.
Share on a Different Platform
The most efficient way to reuse your content is to share it across multiple platforms. A short blog post can quickly become a Facebook or Twitter post. A longer post might work best on your LinkedIn account. The point is you should make the most of all your social media accounts as a way to get more exposure for your content.
Give it a Facelift
The biggest problem with content is that it quickly becomes dated. Sometimes all you need to do is freshen it up by taking an older post and incorporating a current issue or challenge you're facing; once done, it's ready to re-post. As this "fresh" material gains relevance, you can use it in an email campaign or a brand new social media post.
Shapeshift It
There are many ways to take your old content and create something entirely different. A blog post can become a slide deck that can be posted to SlideShare or turned into a video. An article with statistics can become an infographic. With a little imagination, you can take an old piece of content, dust it off, and turn it into something completely different.
Mix and Merge
If you've been creating content for some time, you likely have a great deal of information on related topics. Bundling complementary material to create an e-book not only breathes new life into old articles, but it also cements your position as an authority. If your content has more of a "how-to" flavor to it, you can package it into a webinar. Even better, why not do both?
With a little creativity and imagination, you can turn older content into a brand new asset. In fact, you can use the very same information to create multiple articles, posts, and tools. Done the right way, what you thought was a one-shot post or article can be turned into something that is evergreen and long-lasting.
Be sure to Follow us and Let's Engage!
Hollie Clere of The Social Media Advisor is a "#BeAwesome" Developer, Social Media, Brand Builder, Content Manager, Trainer and Author in LinkedIn, Facebook, Twitter, Blog, Google+, YouTube, Pinterest, Instagram, and the tools to manage them.
Click here for Social Media Training, Speaking and Strategy Consultations.
#FreshContent, brand awareness, Content, Content Marketing, Online Presence