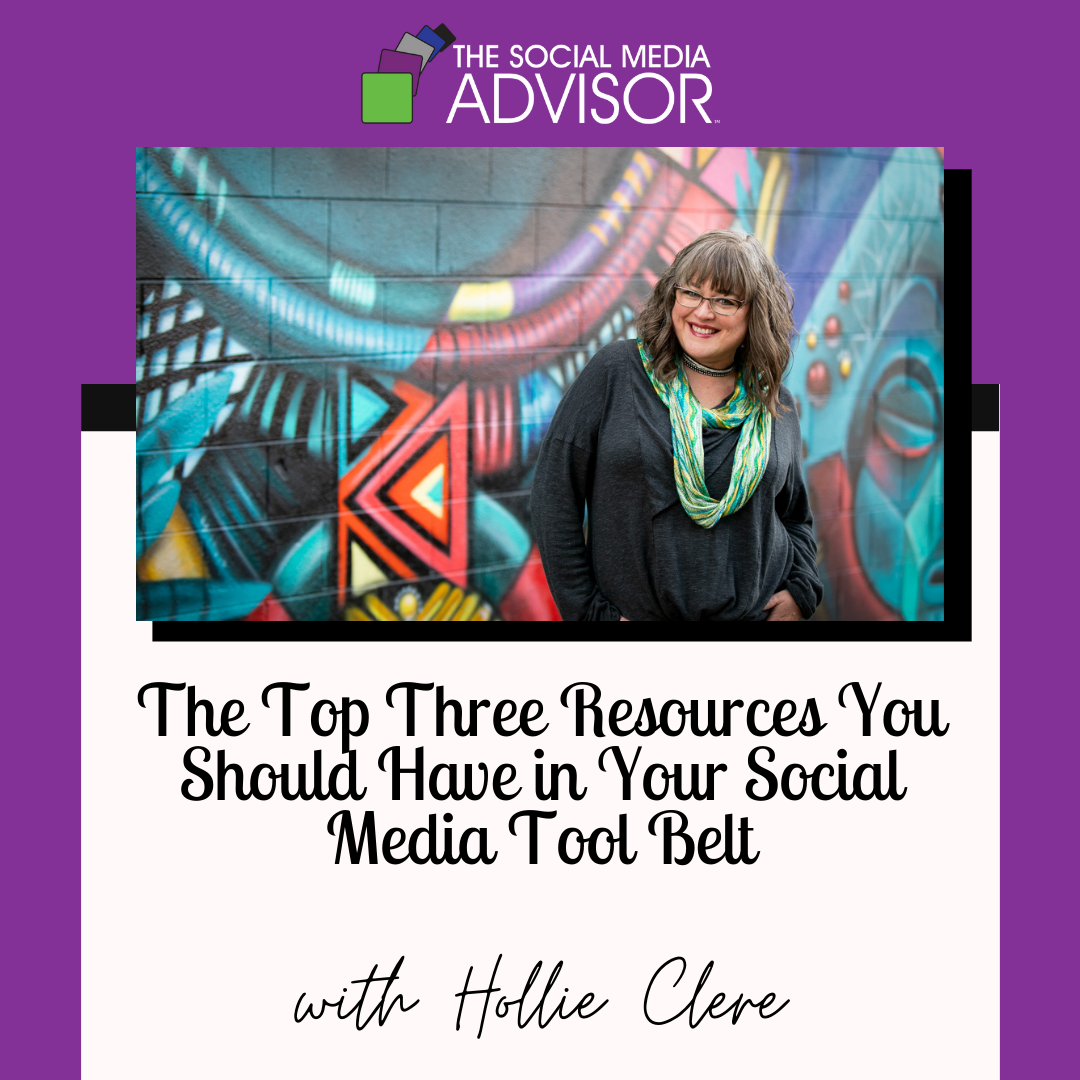 The Top Three Resources You Should Have in Your Social Media Tool Belt
Beginning the social media marketing journey can feel overwhelming for small business owners. You are already the Everything CEO of your business and you may not have the time to research and try out different tools to find the right ones for you. Since we've been in the social media marketing industry for almost two decades now, let us help you narrow down your choices so you can get started right away.
Scheduling Software
"We don't have a choice on whether we do social media, the question is how well we do it."
Erik Qualman
Unless you want to be on the hook for logging into your social media channels every day of your life, selecting a social media scheduling software is a must. What we recommend for our clients is having a consistent schedule, based on an editorial calendar, of content created and scheduled every month. This doesn't eliminate the need to show up occasionally nor does it mean that you can't post more than the scheduled content. It does, however, ensure that you remain consistent no matter what happens during the month and takes the stress off your plate of feeling like you have to show up every day.
The two most popular choices when it comes to social media schedulers, although there are dozens to choose from, are Hootsuite.com and Buffer.com. Most of our clients use one of these platforms. If you have found another you like better, that is completely fine. Most of the scheduling tools available have similar features and functionality.
Image Management
"Visual content is a preview to your great content, ultimately leading to connection!"
Donna Moritz
Data has shown us that quality graphics are necessary to get attention. Simply typing will not get you the attention you need to grow your business. Algorithms have proven this and downplay text-only posts for this reason: People don't engage with them.
If you aren't creating your own images, you'll need to find some stock photography websites in order to download and use copyright-safe pictures for your content. Pay close attention to the copyrights of any images you use and don't just grab an image from Google and use it. I, personally, know business owners who did not understand this and were fined for their ignorance.
It's also important to sign up for a graphic design tool to help you create images for your social media marketing. We use Canva.com but there are plenty of similar options available.
Curation Sources
"Provide good content and you'll earn the right to promote your product."
Guy Kawasaki
All businesses have to start somewhere. Unless you are currently creating 100% of the content you share online, you'll need a list of trusted sources to refer to when it comes time to share content or become inspired to create new content. This tool can be as simple as a list of links of publications related to your industry that frequently create and share content that is relevant for your audience. It could be as complex as implementing an RSS feeder (like Feedly.com) that grabs articles and blog posts from websites you love so you only have to visit one place to find quality content. Which tool you use is less important than getting started. The time you invest upfront in gathering these resources will save you time every month in the future.
While there are many, many options when it comes to social media marketing tools that you could invest in, most business owners just need a simple path so they may begin. Once you set up a social media scheduler, figure out what images you will use or create, and decide on what type of content you want to share – you are ready to begin making an impact and connecting with people online.
Are you struggling with not understanding how to use social media for your business?  Not sure when to post, how to post, or what #Hashtags even are? Over a 3-month period, we will develop a Road Map of exactly how to use social media for your business. During our Quarterly Strategy Road Map period, we will work on ads, reporting, creating posts for higher engagement, and breaking through fears and frustrations regarding social media marketing.
Be sure to Follow us and Let's Engage!
Hollie Clere of The Social Media Advisor is a "#BeAwesome" Developer, Social Media, Brand Builder, Content Manager, Trainer and Author in LinkedIn, Facebook, Twitter, Blog, Google+, YouTube, Pinterest, Instagram, and the tools to manage them.
Click here for Social Media Training, Speaking and Strategy Consultations.