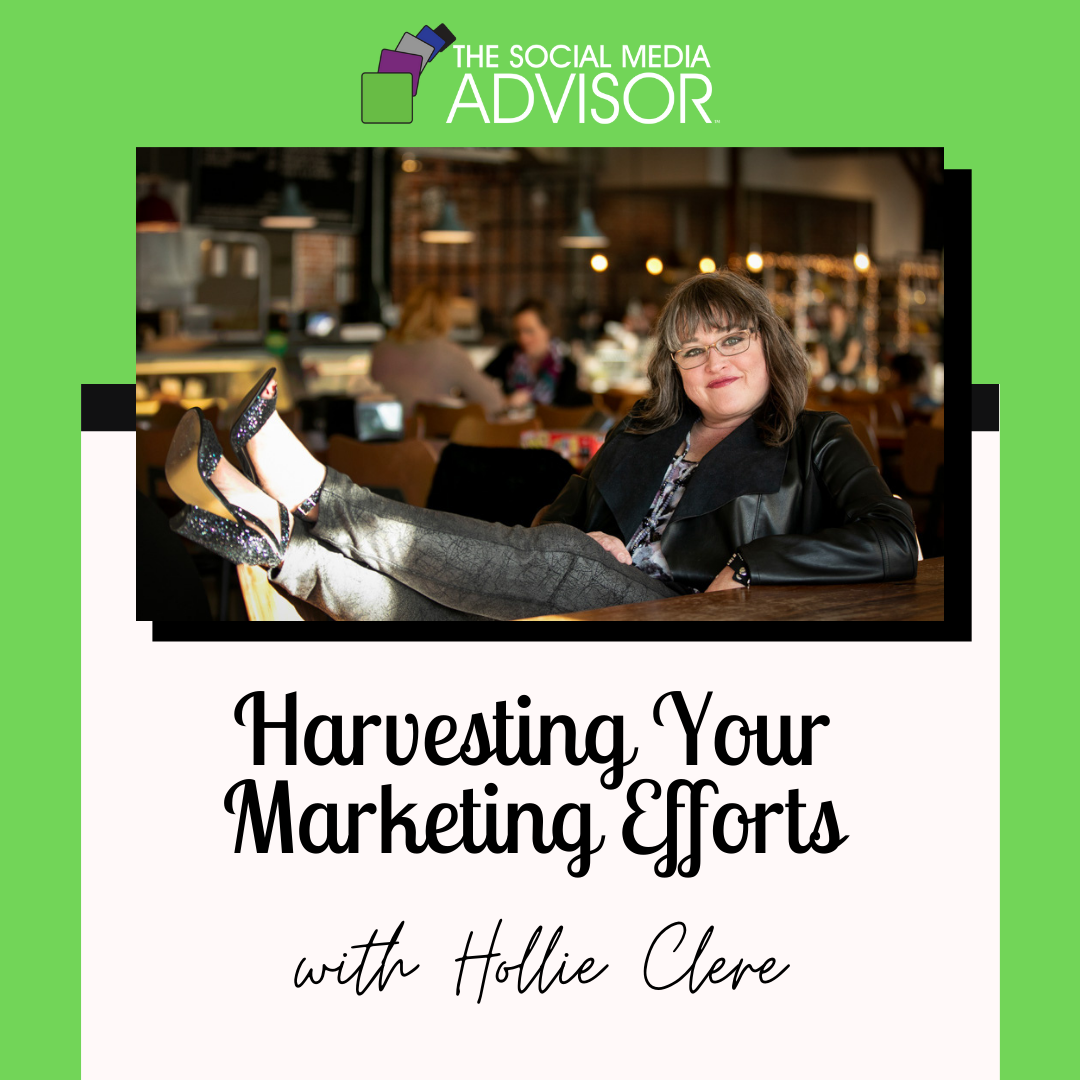 Harvesting Your Marketing Efforts
As you move towards the last quarter of the year, it's time to start evaluating what you've done on social media so far this year and explore what is working and what is not. Social media marketing needs time to build results but it's still important to keep your eyes on the analytics. What has gone well for your business in the online marketing space and what could use some work?
How can you harvest the marketing efforts from your business through social media?
Consistency
"By being consistent with your followers, you'll build loyal followers that will share and talk about your brand, you know what they say about word of mouth."
Wasulu Habib Olawale
There are two big dangers when it comes to failure in the consistency department on your social media channels.
You lose trust. Your audience will show up for you but only if you prove that you are there for them first. A gap in consistency may be forgiven but frequent consistency problems send a clear message that being present and showing up isn't important to your brand. This is not the message you want the world to receive, right?
The algorithms will work against you. A social media algorithm exists to capitalize on the momentum. Just posting every day is probably not enough to gain an algorithmic boost, but if you post regularly AND are getting consistent engagement – that's enough data for these channels and platforms to know people want to see what you are posting. As long as this continues, the algorithm will favor your content. However, when you drop the ball – and the social engagement stops – so will any advantage you were getting from the algorithms. It's like starting over from scratch each time.
Earning Trust
The hardest part of the know, like, trust equation is earning the trust of your audience. Some of this has to do with the fact that humans are less likely to trust than ever before. Much of it has to do with the fact that the spammers and used car salesman stereotypes have us all skeptical and on edge.
As a new or struggling business owner, the most desperate need you have is to find clients and make money. It puts you in a different position than a business that has a cozy bottom line and is marketing to grow – not to survive. Unfortunately, your customers can sense desperation and hate when businesses vie for their money every moment of every day.
Earning trust then puts you in a situation where you can't afford to not show up. It puts you in a spot where being generous to gain attention and awareness is vital. Too many business owners do not see these activities as being essential for growth because they don't have an immediate and obvious impact on the bottom line. However, until you earn trust – people will not open up their wallets for you.
What have you done to earn the trust of your audience, your customers, and your peers this year?
Know Your Audience
When businesses get started with social media marketing they, typically, create and share content that is interesting to them. Mostly because they aren't sure what to post and, often, because they don't know their audience.
Identifying your target audience is the first step in getting to know them. Once you get to know your audience, they'll tell you what they need, what their pain points are. They'll rank your content by engaging with the posts they find the most valuable or interesting.
By paying attention to what your audience loved this year, you'll have a better understanding of what content to create moving forward. Understanding how to move forward means exploring your successes and failures. In order to harvest the successes of your marketing efforts this year, you'll have to take the time to examine what does or doesn't work for your audience.
Are you struggling with not understanding how to use social media for your business?  Not sure when to post, how to post, or what #Hashtags even are? Over a 3-month period, we will develop a Road Map of exactly how to use social media for your business. During our Quarterly Strategy Road Map period, we will work on ads, reporting, creating posts for higher engagement, and breaking through fears and frustrations regarding social media marketing.
Be sure to Follow us and Let's Engage!
Hollie Clere of The Social Media Advisor is a "#BeAwesome" Developer, Social Media, Brand Builder, Content Manager, Trainer and Author in LinkedIn, Facebook, Twitter, Blog, Google+, YouTube, Pinterest, Instagram, and the tools to manage them.
Click here for Social Media Training, Speaking and Strategy Consultations.