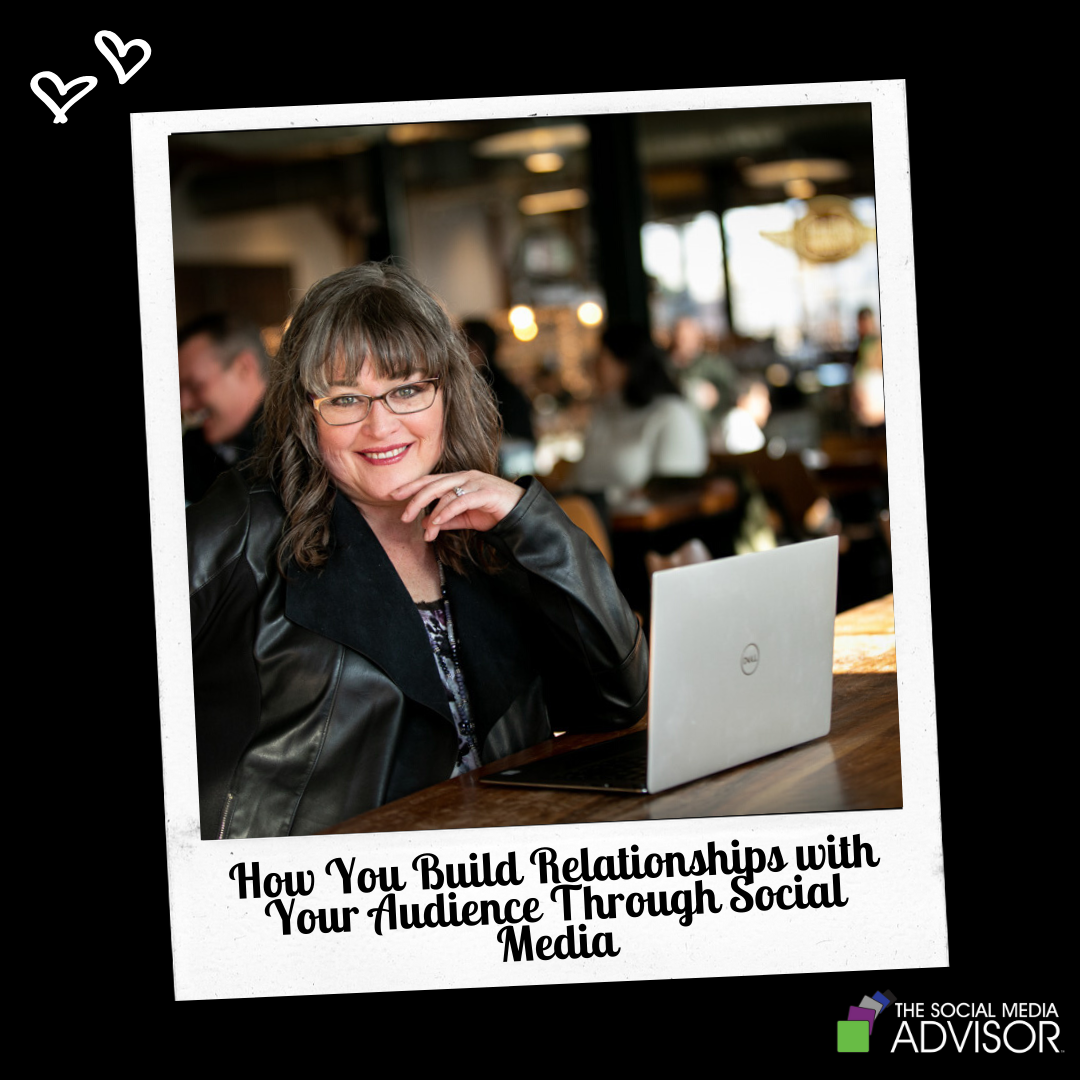 How You Build Relationships with Your Audience Through Social Media
When social media marketing works well, it establishes a personal connection between the brand and their audience. Small businesses that only post when they have something to sell, will find that their followers don't engage with their content.
These business owners often go out and tell other businesses that 'social media doesn't work.'
The truth is that social media marketing doesn't work for brands that are only in it for themselves. It doesn't work when a business owner spends zero time thinking about what their audience actually wants, enjoys, or is interested in seeing in their feeds.
How can you actually build a relationship with your audience using social media and make social media marketing work for you?
Create Content for Your Audience
There's an overwhelming amount of content being uploaded to social media every minute. That's a lot of noise. How do you get your social media posts seen by the right people?
First, you need to know who your target audience actually is. Because, to truly reach them, you have to create content they actually enjoy. That means the majority of your social media posts are not only geared towards the people you want as clients but that the content also aims to educate, entertain, inform, or inspire your audience.
This works best if you actually have a conversation with your target audience and ask them what type of content they consume. What do they enjoy on social media? Ask them directly, what would you like to see from my small business?
Engage with Your Audience
The second way to ensure that social media marketing won't work for your business is to post and leave. Social media schedulers allow us to batch and schedule content months in advance. However, if you aren't regularly checking for engagement and then responding to your audience, they will quickly learn that you aren't present and they'll stop engaging with your content.
Social media is meant to be social. You can't just post content and then forget about it. You have to be present for your audience. Ideally, you are starting valuable conversations with them on a regular basis.
User-Generated Content
The most powerful content you can create comes from having interacted with your audience first. Polls, surveys, engagement questions, and social media conversations are all super valuable when it comes to creating content your audience actually wants. Don't undervalue these exchanges. Figure out how to repurpose them or use them to create quality posts for your people. This is called user-generated content.
Social media marketing can be a highly effective way to reach and connect with your target audience. The key is in understanding how, and why, social media marketing works so that you can build your platforms correctly and share content that actually matters with your followers.
Be sure to Follow us and Let's Engage!
Hollie Clere of The Social Media Advisor is a "#BeAwesome" Developer, Social Media, Brand Builder, Content Manager, Trainer and Author in LinkedIn, Facebook, Twitter, Blog, Google+, YouTube, Pinterest, Instagram, and the tools to manage them.
Click here for Social Media Training, Speaking and Strategy Consultations.
client appreciation, Relationship Marketing, Social Media Marketing