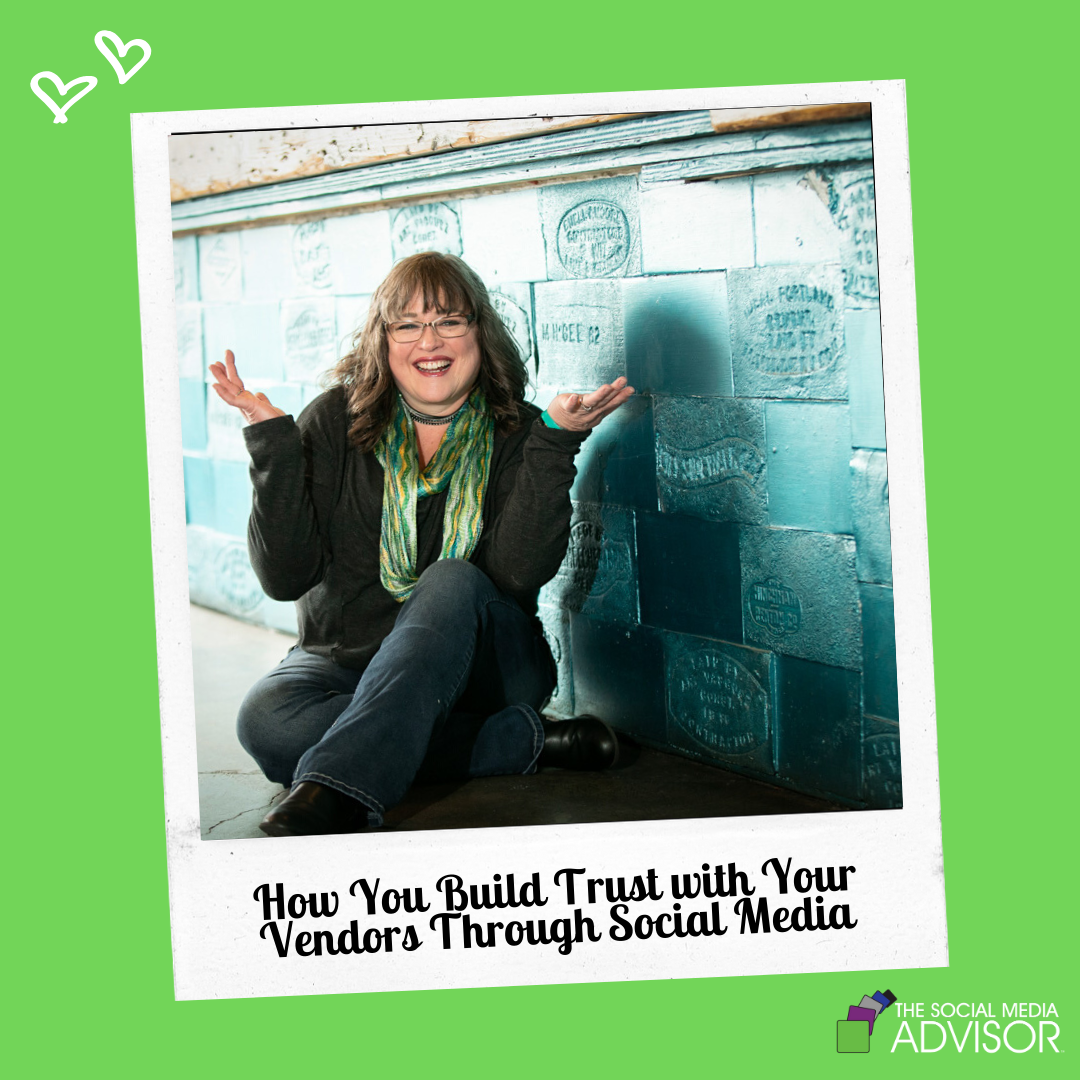 How You Build Trust with Your Vendors Through Social Media
As small business owners, we specialize in a certain type of product or service. It doesn't make sense to try to become an expert on everything. Therefore, it's wise to outsource areas of our business that we aren't an expert in. These vendors become necessary to the running of our businesses. That makes it important to nurture these relationships and keep our vendors happy.
How can we build trust with these vendors using social media?
Testimonials
The best way to thank a vendor you are happy with is to go online and leave them a review! It can be tough to get good reviews in all the relevant places so if you want to go the extra mile leave a review on Google, Facebook, LinkedIn, Yelp and any other relevant channel.
Case Studies
When you are putting together case studies to post on your website and social media, don't forget to include those vendors that helped make those projects successful. The SEO boost is nice and the gratitude from your vendor will make it a worthy endeavor. Share the case studies with your vendors. They will probably be more than happy to share that content on their own website and social media.
Share Offers
Another thing you can do to support your vendors is to pay attention to the offers, specials, discounts, and launches they are posting on their social networks so that you can share those deals with your own audience. With any luck, they'll not only be super happy with that but they may feel reciprocal and share your offers as well.
Your vendors are easy to forget in the hustle and bustle of running your own business but these relationships are part of your success.
Be sure to Follow us and Let's Engage!
Hollie Clere of The Social Media Advisor is a "#BeAwesome" Developer, Social Media, Brand Builder, Content Manager, Trainer and Author in LinkedIn, Facebook, Twitter, Blog, Google+, YouTube, Pinterest, Instagram, and the tools to manage them.
Click here for Social Media Training, Speaking and Strategy Consultations.