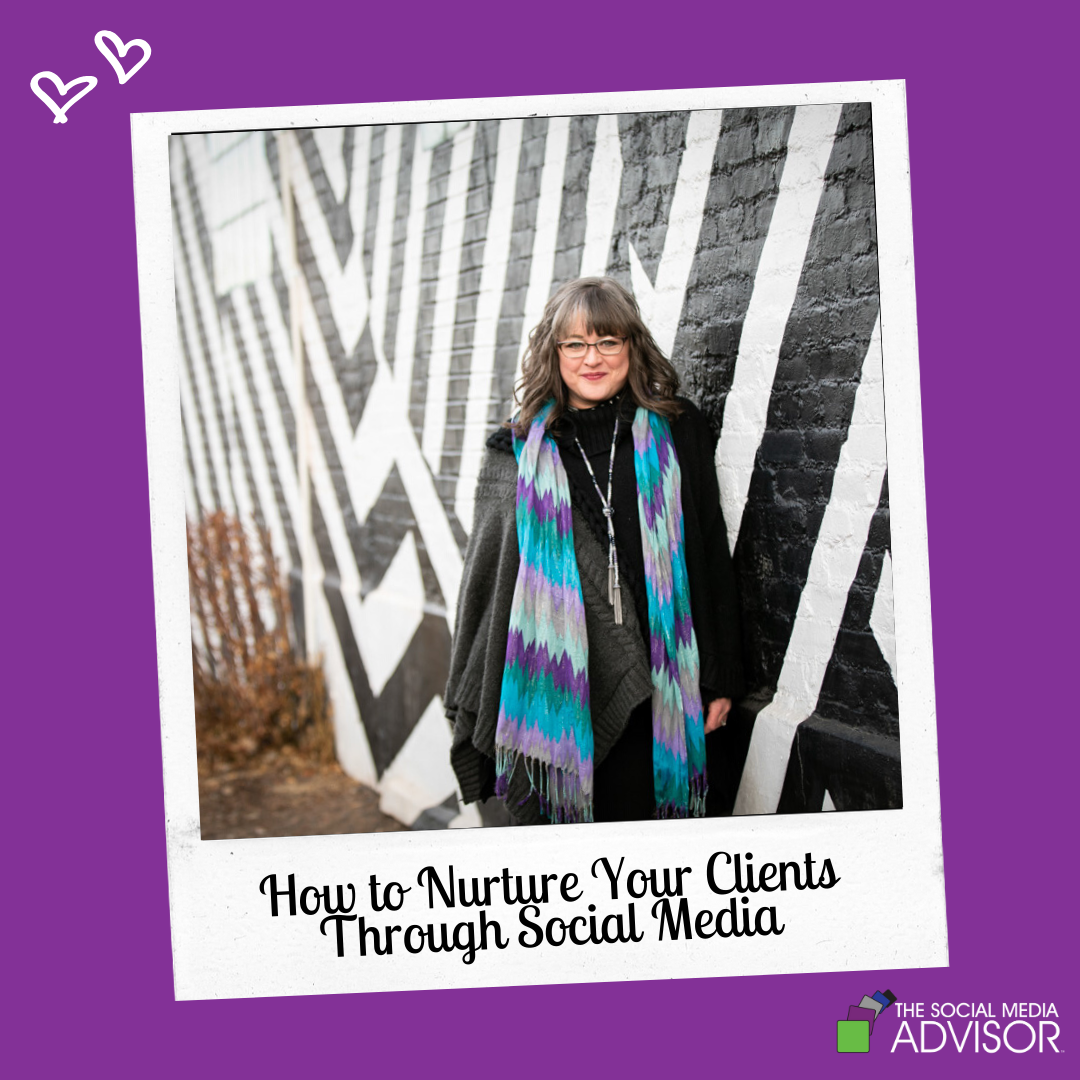 How to Nurture Your Clients Through Social Media
As small business owners, we spend a lot of our time looking for and attempting to woo new clients to sign up for our product or service. Our current clients don't often get the benefit of our attention once they sign on the dotted line.
Loyalty is not automatic, it is earned through interactions. A neglected client is a prime target for your competition. If you truly want brand loyalty, you have to earn it by making your current clients a priority by nurturing those relationships.
Engage with Them on Social Media
Do you follow your clients' social media channels? If you don't already, you should do that immediately. If you aren't sure how to find their channels, I guarantee that they have them listed at the top or bottom of their company website. (Seriously, go follow them right now, we'll wait.)
It's not enough to simply follow their channels, however. You should also make it a priority to like, comment, and share their posts (as appropriate). Engage with the posts. Ask questions or start conversations in the comments. This is incredibly helpful for their social media engagement and they'll remember your help.
Plus, the more you engage with them, the more they'll naturally show up in your newsfeed – making it easier to keep up with your clients and engage with their content.
Communicate and Connect
Each social media channel has its own private messaging feature. Spend some time each month sending notes of appreciation through social media messages. This is another way to showcase your appreciation for your clients while staying top of mind in a positive, generous way.
If you come across, or create content, that you feel they will appreciate – go ahead and send them messages with links to the article, video series, podcast, or other content.
Don't forget to invite your clients to join you at trade shows, networking meetings or other in-person events where you can introduce them to new people and get some quality face time in as well!
Checking In
We often only reach out to our clients when we have questions, problems, or when we are attempting to upsell them in some way.
What if you reached out, on a regular basis, just to see how they were doing? If you really want to nurture the relationship, use social media to invite your clients out to coffee, happy hour, or lunch so that you can connect in person.
It's key that you DON'T use this time to try to sell them. The purpose is nurturing the client relationship.
It can feel awkward, or time-consuming, to call people regularly and impersonal to send out a bunch of emails. Connect with your clients on social media instead to attain a more personal way of nurturing your client relationships.
Be sure to Follow us and Let's Engage!
Hollie Clere of The Social Media Advisor is a "#BeAwesome" Developer, Social Media, Brand Builder, Content Manager, Trainer and Author in LinkedIn, Facebook, Twitter, Blog, Google+, YouTube, Pinterest, Instagram, and the tools to manage them.
Click here for Social Media Training, Speaking and Strategy Consultations.
client appreciation, Relationship Marketing, Social Media Marketing