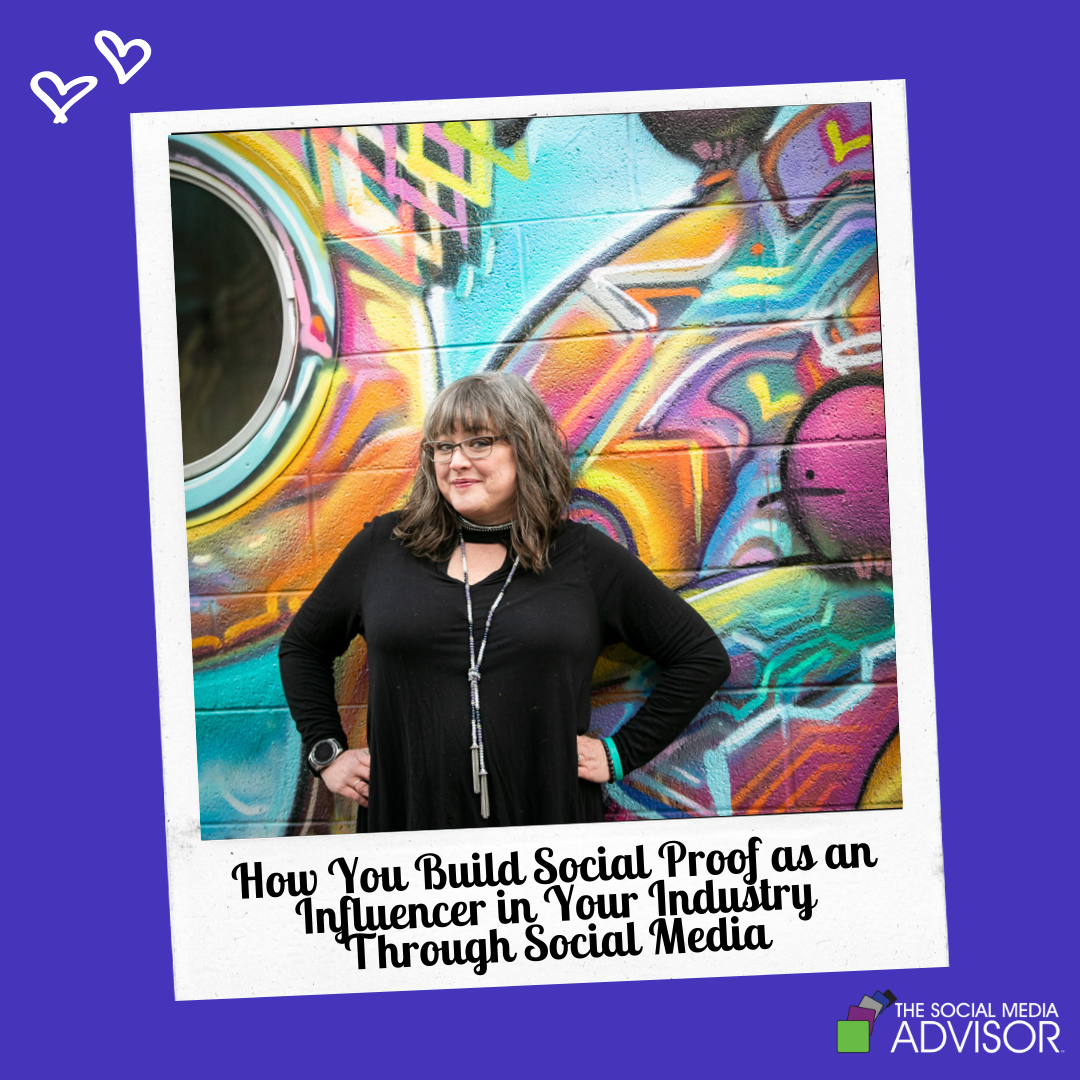 How You Build Social Proof as an Influencer in Your Industry Through Social Media
What is social proof and why is it relevant to your small business?
Social proof is the moment when a lead, observer, or potential client comes across your social media marketing efforts and decides that you are a relevant, legitimate, trusthworthy source of information for your industry. We don't get social proof just by deciding to become a business owner. It's not automatic or guaranteed. There are things we must do to convince people that we know what we are talking about and are worth following.
Here are our best tips for building social proof so that you can become an influencer through social media:
Be Consistent
Many social media experts will tell you that it's better to have zero presence on social media than it is to have an outdated or inconsistent presence. Why is that?
Because inconsistency sends a message to your audience that you aren't available, you aren't present, and you aren't concerned about your followers.
It also makes you less relevant. Why follow your brand on social media when there are so many others maintaining an active presence?
Plus, inconsistency sends a message to the algorithms. The quickest way to lose traction with the social media platforms is to train them that you aren't around. This means that your content isn't as valuable and your posts will be shared less frequently.
Show Up (Both Offline and Online) 
If you are attending trade shows, workshops, conferences, or networking events – you should be posting pictures of yourself at the event, yourself with other brands or influencers, and keeping your audience updated on what you are doing to stay relevant, educated, and a mover or shaker in your industry. These sorts of posts create instead credibility and authority as your followers live vicariously through your business adventures!
Actually Influence Your Audience
Your audience is following you because they value your expertise and opinions. This means you should show up frequently, video is most effective, with recommendations for products and/or services, advice, industry news, and opinions related to your area of experience.
Whether you are teaming up with a power partner, becoming an affiliate for a product or service, collaborating with online or offline events, or simply being generous with your knowledge – influencing people means you have to stand for something.
Building social proof is as simple as making it a priority to consistently show up and build your authority in your industry. This automatically makes you more legitimate on social media while improving your ability to influence others. Being present, with a heart towards generous service and helping your audience as much as you can, gives people a reason to follow you, engage with your posts, and share your information with others.
Be sure to Follow us and Let's Engage!
Hollie Clere of The Social Media Advisor is a "#BeAwesome" Developer, Social Media, Brand Builder, Content Manager, Trainer and Author in LinkedIn, Facebook, Twitter, Blog, Google+, YouTube, Pinterest, Instagram, and the tools to manage them.
Click here for Social Media Training, Speaking and Strategy Consultations.