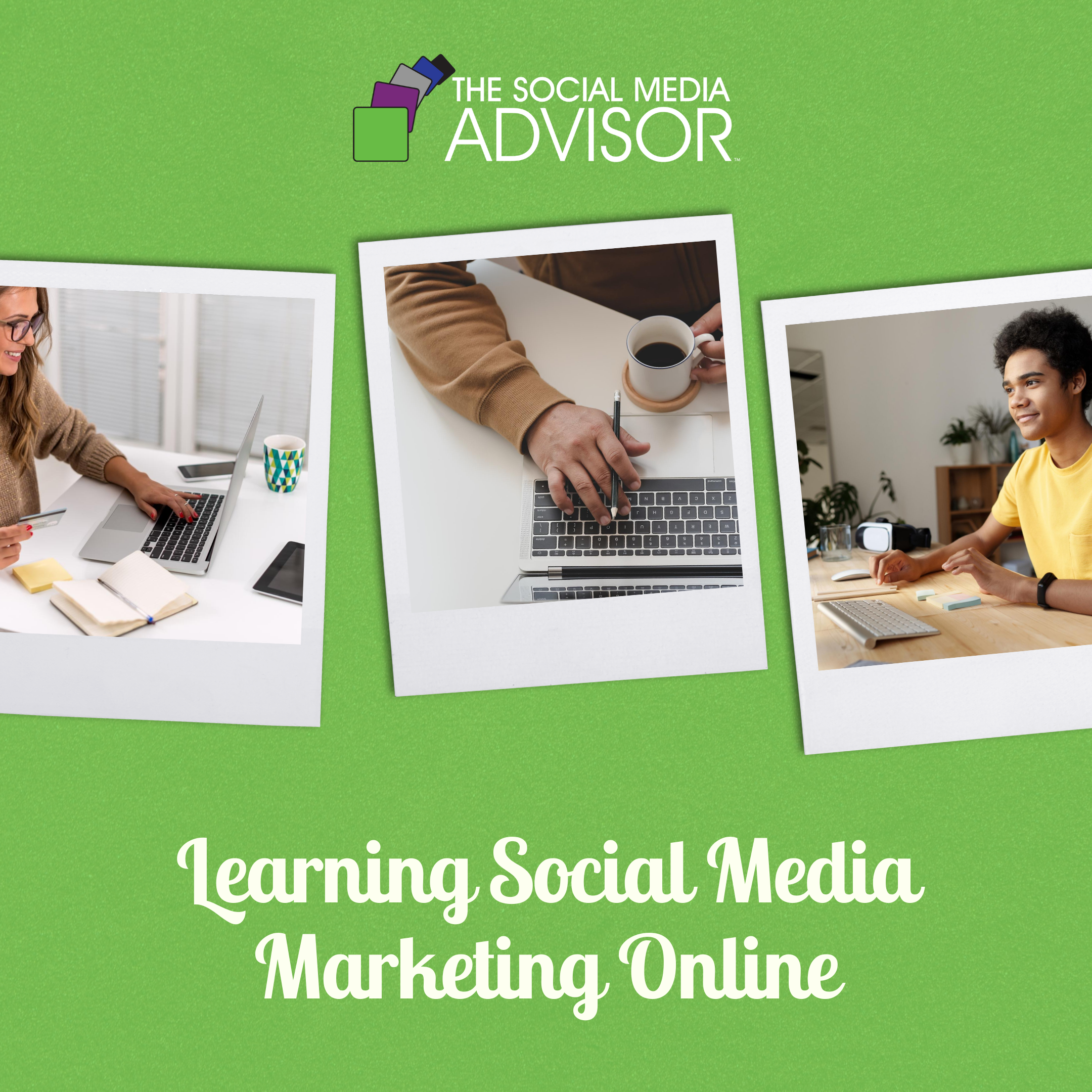 Learning Social Media Marketing Online
As a social media marketing trainer, I've supported hundreds of businesses in learning and implementing social media marketing strategy for their companies. Social media training is a cornerstone of what we do at the Social Media Advisor because we believe that every business can be a rockstar on social media when equipped with knowledge and support.
This year we've not been able to go into businesses and support them in this way. Fortunately, we've already built the Social Power Program, an online resource for entrepreneurs and business owners who want to how to capitalize on the benefits of social media marketing for their companies.
Virtual Learning Perks
Sometimes getting the training you need comes with a variety of obstacles including timing, location, learning style and more. The biggest benefits of investing in an online training program are:
Learning at your own pace.
No need to compete with other things on your schedule.
No traffic or parking fees or other navigational challenges.
The ability to learn in comfort (wear your pajamas, who will know?)
If you are introverted or shy, no need to exchange any awkward pleasantries.
No hunting for a babysitter to watch your children so you can attend a class.
While you miss out on the in-person connection and the ability to get your questions answered in real time, the other benefits of virtual learning make it easier to stay on top of your own personal and professional growth.
Connection & Support
Understanding the need for connection and support, many virtual learning programs now incorporate opportunities for students to connect with each other via online communities (such as Facebook groups). These groups give students the opportunity to connect with one another and get their questions answered quickly as they move through the program. When you sign up for a virtual program, ask the educator what opportunities they have created for connection and support as you work through the information.
Self-Discipline Required
The one thing that could hold you back from being successful with an online learning program is lacking the self-discipline needed to make completing the program a priority. Virtual learning works best for motivated, self-starters who take their life-long learning pursuits seriously. Many small business owners purchase a program or course and then forget about it or let their purchases pile up in such a way that they become too overwhelmed to start. Our advice is to make a plan and a schedule for completing your social media marketing training program to ensure that you get the benefit you've paid for.
Are you looking for social media training you can participate in, right from the comfort of your home?  Join others utilizing our 40+ video training series that you can participate in, at your own pace, from your home.  We have a Private Facebook Support Group, Monthly Ask the Expert Mastermind Sessions, FREE Ebook and regular new videos to support your marketing. Learn everything from creating the editorial calendar, to creating custom branded images, to the best use of hashtags, to paid ads and reporting by joining the Social Power Program.
Be sure to Follow us and Let's Engage!
Hollie Clere of The Social Media Advisor is a "#BeAwesome" Developer, Social Media, Brand Builder, Content Manager, Trainer and Author in LinkedIn, Facebook, Twitter, Blog, Google+, YouTube, Pinterest, Instagram, and the tools to manage them.
Click here for Social Media Training, Speaking and Strategy Consultations.