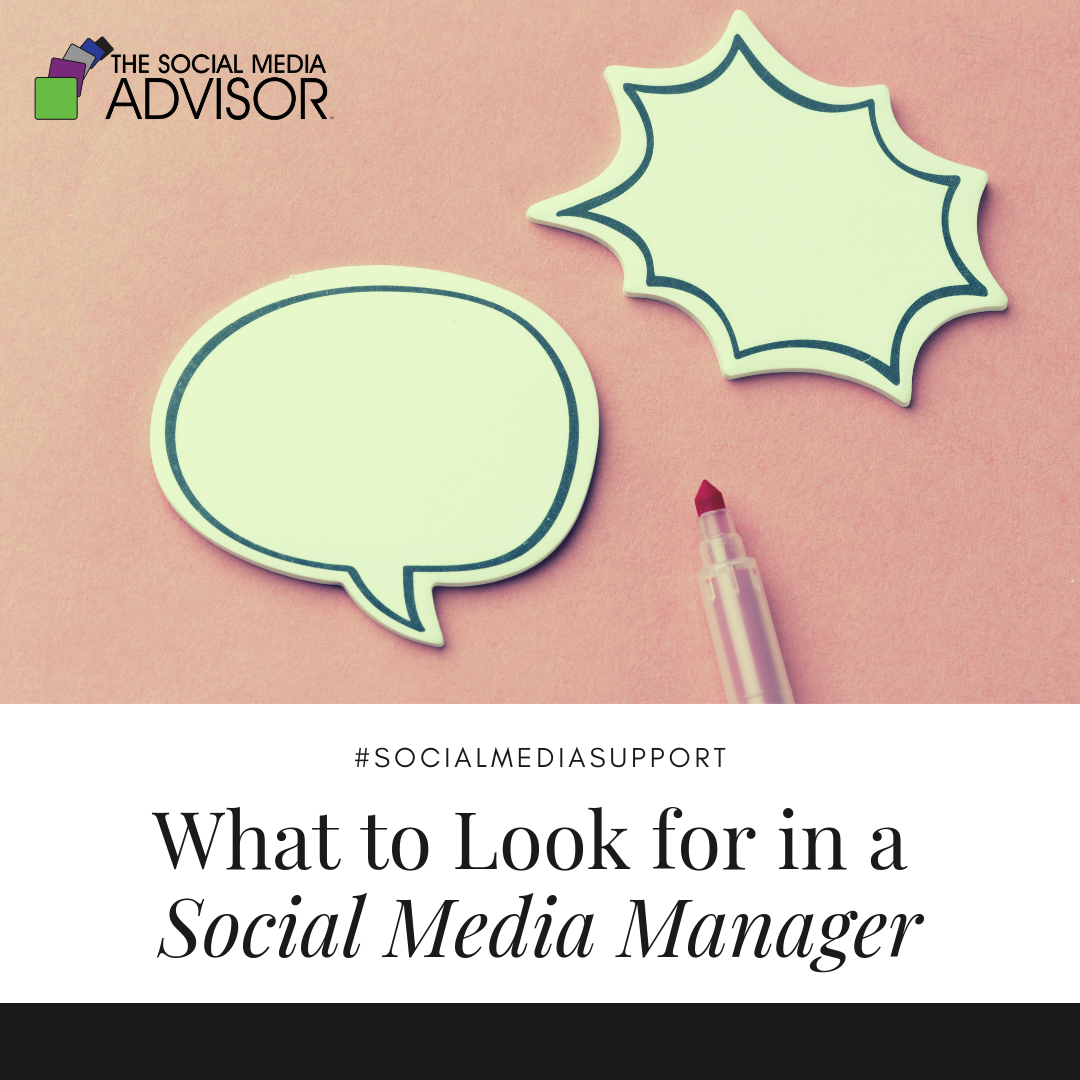 #SocialMediaSupport – What to Look for in a Social Media Manager
It's never easy to find just the right hire. When it comes to finding the perfect person to take on the role of social media manager, the challenge is even harder. You know there are certain areas of expertise that are must-haves, like knowledge of social media platforms, an understanding of SEO, and specific creative talents like content development, but there are other critical factors that aren't so easy to quantify.
Understanding Where Social Media Fits 
A top-notch social media manager has an innate ability to understand not just where social media fits in your marketing strategy, but where it fits in the world of the internet. Your social media plays a critical role in a variety of areas from customer service to SEO. That means that your manager must be able to make it work with all the other moving parts that make your overall strategy successful.
Strategic Planning
A top-notch social media manager must have the ability to understand your company's Big Picture. The content that you post must work with all areas of your marketing plan. Understanding how each platform contributes will help you create and implement a plan that bolsters every area of your operation.
A Customer-First Mindset 
If you're using social media, then you know how important it's become for customer service. In this regard, however, social media carries an element of risk. How you treat your customers will be on display for the world to see. Your social media manager must know not just what to say to customers but how to handle problems. For example, it must be clear what issues can be handled in the public square versus what should be taken offline.
Social Advertising Understanding and Expertise 
While it's lovely to think that you can get the most from social media by doing all the free stuff, it's no longer realistic. Regardless of what platforms you focus on you'll need to do some paid advertising. Each platform has its unique requirements so look for someone who knows how this all works and how it fits with the rest of your social media strategy.
Writing Skills
While it may seem to be a no-brainer that your social media manager needs high-level writing skills, it's worth repeating. It's not enough to be able to craft a grammatically correct sentence; the writing toolbox needs to be well rounded and include copywriting and storytelling skills.
It may feel like finding the right social media manager is an impossible task given the expertise required. Fortunately, you can take a short cut on the process by taking advantage of the services available through The Social Media Advisor. The team's social media build/revamp packages are particularly useful if you need a professional social media manager.
Be sure to Follow us and Let's Engage!
Hollie Clere of The Social Media Advisor is a "#BeAwesome" Developer, Social Media, Brand Builder, Content Manager, Trainer and Author in LinkedIn, Facebook, Twitter, Blog, Google+, YouTube, Pinterest, Instagram, and the tools to manage them.
Click here for Social Media Training, Speaking and Strategy Consultations.
#SocialMediaSupport, Social Media Management, Social Media Manager