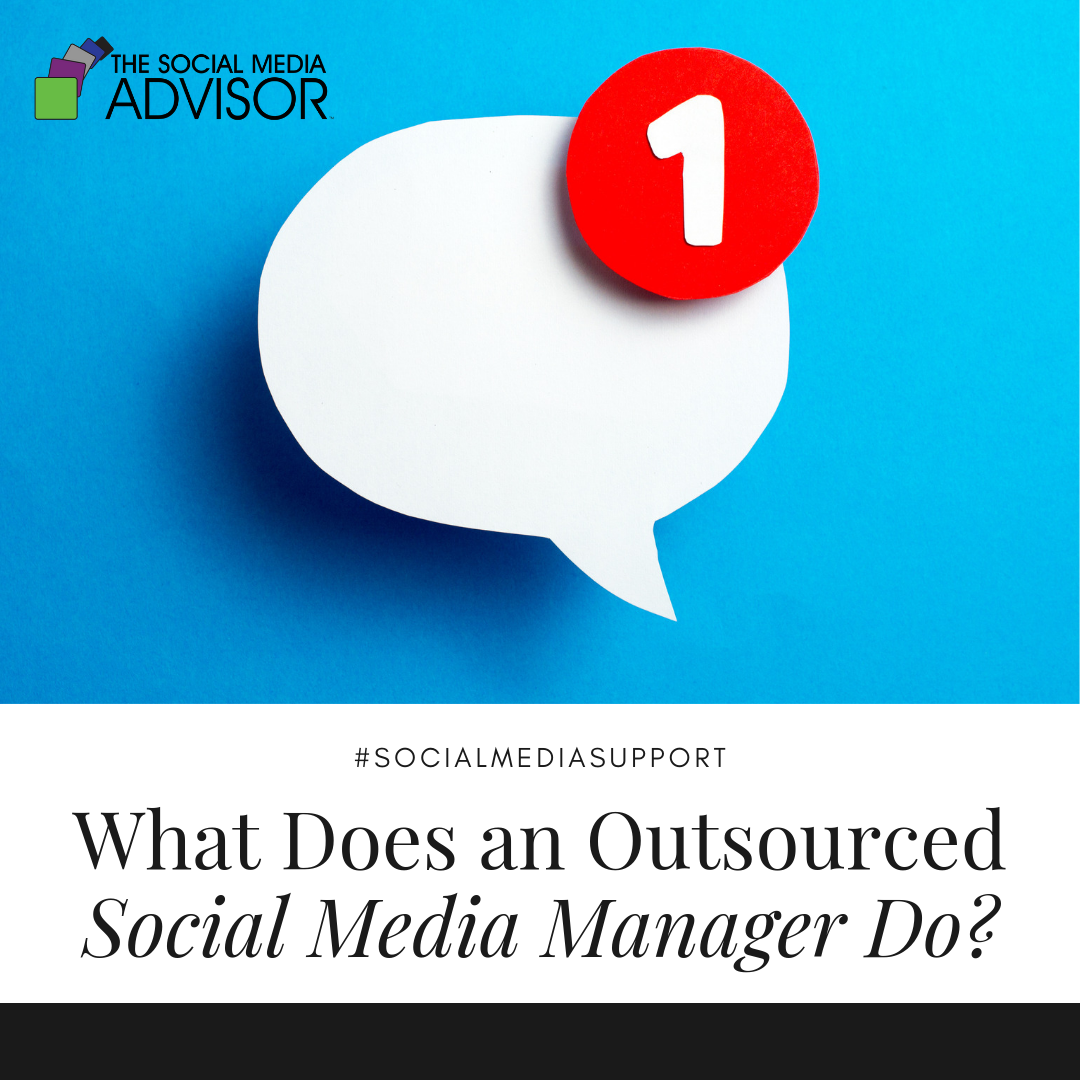 #SocialMediaSupport – What Does an Outsourced Social Media Manager Do?
For many business owners, social media presents quite a dilemma. You know you need to make the most of such a valuable marketing tool but you're already working at full speed. Even though you've dabbled with Facebook or Twitter, you're not quite sure what you need to do.
One thing's for sure: you don't have the time to learn to be an expert. If this rings true for your situation, then it's time to think about outsourcing to a social media manager. However, that begs the question—what does an outsourced social media manager actually do?
The short answer is that your outsourced social media manager will define your strategy and execute it. Let's talk about that in a little more detail.
A social media manager's number one job will be to learn your business and develop a social media strategy that is unique to your business. To be successful, your social media manager will need to learn about your customers, your competitors, and your brand.
Once the strategy is set, your social media manager will develop a plan to put your strategy into action. The plan will include tactical details such as how to best use each platform, a budget, a general schedule and metrics for how to measure success.
After developing a strategy and action plan, the next step is to start executing. That includes creating content and messaging, monitoring activity, and making adjustments as needed. An excellent social media manager will keep you involved and collaborate with you to make sure your brand and voice are accurately portrayed.
Your social media manager will communicate and report to you about how the strategy is working and share suggestions for improvement.
Your outsourced social media manager is an essential resource for your entire team. He or she can work with your entire staff to make sure that everyone is involved and that you are all putting forth the same messages. They can also offer technical instruction on how to use social media effectively.
Social media management is both an art and a science. That means that a social media manager's experience can make a big difference in how effectively they use all the tools in the social media toolbox. It also means that it can be an excellent fit for outsourcing since you can't be expected to be a pro without considerable training. One great way to get started is to take advantage of The Social Media Advisor's social media build/revamp services. You owe it to yourself to see what they have to offer.
Be sure to Follow us and Let's Engage!
Hollie Clere of The Social Media Advisor is a "#BeAwesome" Developer, Social Media, Brand Builder, Content Manager, Trainer and Author in LinkedIn, Facebook, Twitter, Blog, Google+, YouTube, Pinterest, Instagram, and the tools to manage them.
Click here for Social Media Training, Speaking and Strategy Consultations.